As an Amazon Associate, we may receive a small commission from qualifying purchases but at no extra cost to you. Learn more.
Dogs are notorious for begging at the dinner table, but is it safe to give them scraps from our own meals?
The answer is that it depends…
While some human foods are perfectly safe for dogs to eat, others can be dangerous.
For example, many dog owners know not to give their pets chocolate, as it can be toxic.
Garlic and onions may be poisonous to your furry friend too.
Because some human food can cause harm to your dog, most pet parents choose the safe route and avoid feeding them anything but dog food.
But did you know some human foods are not only safe but can also have lots of nutritional benefits for your furry baby?
For instance, you can feed your dog some human foods to help them gain weight.
Human Foods That Can Help Your Dog Gain Weight
The following are some human foods that you can safely feed your dog for weight gain.
1. Beef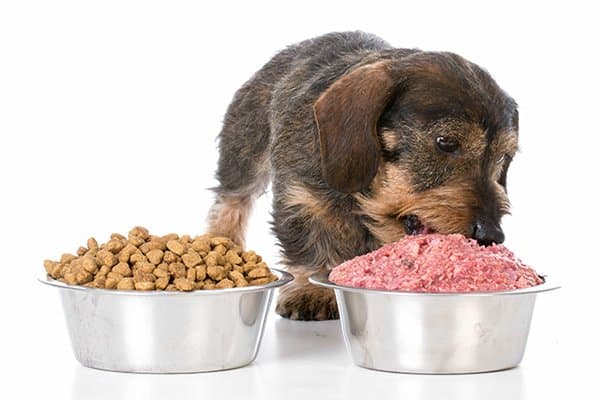 Lean cuts of beef, cooked without any seasoning, can be a tasty and protein-packed addition to your dog's diet.
Dogs are carnivores and so their digestive systems are well-equipped to digest meat.
In fact, beef is one of the main ingredients used in making dog food.
The protein in beef will help your pup build muscle and gain weight.
Just be sure to avoid feeding your dog any beef that has sauces as that might be harmful to your dog.
You may also want to check: How Much Ground Beef Should I Feed My Dog?
2. Eggs
Similar to beef, eggs are an excellent source of protein for dogs.
They are rich in protein, fatty acids, and vitamins, making them a nutritious addition to your dog's diet.
You can feed your dog cooked eggs, either scrambled or boiled.
Just make sure not to feed them raw eggs, as they may contain bacteria that can make your dog sick.
Additionally, ensure the eggs do not have shells in them as that can be a choking hazard.
Also, the AKC advises that you try to feed your dog eggs from free-range chicken because they are healthier and more nutritious.
3. Cheese
Full-fat cheese can also be a good choice for weight gain in dogs.
Cheese is high in both protein and fat, making it a great option to help your pup pack on some pounds.
In fact, experts warn against feeding your dog too much cheese because of its high-fat content as it can easily lead to obesity.
When done in moderation, your dog will put on just the right amount of weight.
Cheese also has lactose, even though not as much as whole milk.
Even so, do not feed cheese to a dog that has lactose intolerance as that can lead to health complications.
4. Peanut Butter
In moderation, peanut butter can be a tasty treat for dogs and a good source of healthy fats.
Look for unsalted versions to avoid any potential issues with sodium.
Keep in mind that some dogs may have allergies to peanuts, so check with your vet before introducing this treat into their diet.
Additionally, avoid any peanut butter that has xylitol, which is usually used as a sweetener in processed foods.
According to the FDA, this ingredient can result in xylitol poisoning in dogs.
You may also want to check: How Much Peanut Butter Can A Dog Have?
5. Turkey
Turkey is used in lots of dog food recipes and is therefore safe for your pup.
It is not only rich in protein but also has some other beneficial nutrients like riboflavin, and phosphorous.
However, it has to be cooked differently from the way it is prepared for humans.
Cook the turkey plain without adding seasonings or fat and it should be safe for your dog.
Additionally, do not feed the fatty skin to the dog because it might cause some stomach upsets.
6. Chicken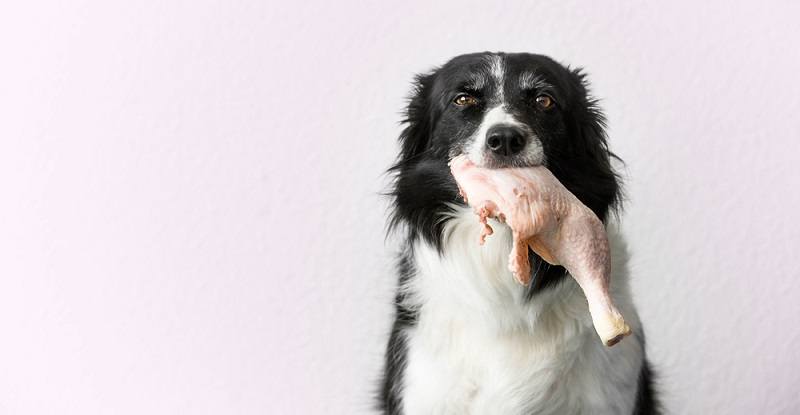 Like turkey, plain cooked chicken (without the skin) can be a good source of protein for weight gain in dogs.
Chicken is also commonly used as a dog food ingredient.
Avoid feeding them raw or undercooked chicken, as it may contain harmful bacteria.
The chicken can be poached, roasted, baked, or grilled and you can serve it individually or add it to your dog's regular food.
Before serving chicken to your dog, you may want to find out if they are allergic because some dogs are allergic to chicken.
It is among the top 10 food items that dogs are allergic to.
Also, be sure to debone the chicken before serving. This is because the cooked chicken bones splinter easily and can be a choking hazard.
7. Fruit and Vegetables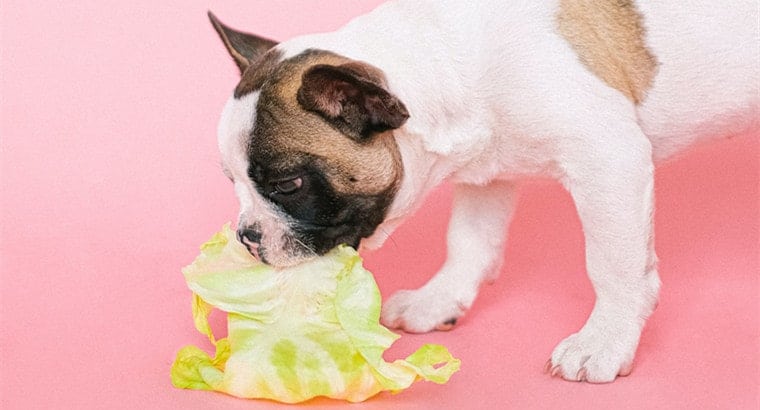 In addition to protein and fat, adding some low-calorie fruits and vegetables to your dog's diet can also help them healthily gain weight.
Some good options include sweet potatoes, pumpkin, broccoli, carrots, apples, blueberries, and bananas.
These can be mixed into their regular food or given as a tasty treat.
Always avoid feeding your dog grapes, raisins, or any fruit with pits as these can be toxic to them.
Also, remember to cut any fruits or meats into small, bite-sized pieces before feeding them to your dog.
And always stick to plain, unsweetened varieties without added salts or sugars.
8. Plain, Unsweetened Yogurt
Full-fat plain yogurt can be a good source of protein and healthy fats for weight gain in dogs.
Avoid flavored or sweetened varieties, as the added sugar is not good for them.
Some dogs may also be lactose intolerant, so check with your vet before introducing yogurt into their diet.
Additionally, most dogs might struggle to digest lactose and so you shouldn't be too liberal with the yogurt—just a little of it mixed in their food should do the trick.
You may want to keep an eye on your dog for signs of indigestion.
If you notice such signs, discontinue the yogurt immediately.
Otherwise, when done in moderation, yogurt can be safe and also help your dog gain weight first.
While these human foods can be safe options for your dog to gain weight, it's important to remember that they should still primarily be fed a balanced diet made specifically for dogs.
The best plan for your pup will also vary depending on their individual needs and health concerns.
It is therefore a good idea to consult with your vet before making any changes to your dog's diet, especially regarding incorporating human foods as occasional treats or mix-ins.
Parting Thoughts
When done in moderation and with caution, incorporating some human foods into your dog's diet can help them gain weight.
Good options include turkey, chicken, fruits and vegetables, and plain yogurt.
Remember that your dog's main source of nutrition should still come from a balanced dog food diet.
As a rule of thumb, consult with your vet before making any changes and stick to plain, unsweetened foods without added seasonings or fat.
Last Updated on October 31, 2022 by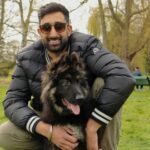 Sable McNeil is a canine chef, professional pet blogger, and proud owner of two male dogs. I have been an animal lover all my life, with dogs holding a special place in my heart. Initially, I created this blog to share recipes, tips, and any relevant information on healthy homemade dog treats. But because of my unrelenting passion to make a difference in the world of dogs, I have expanded the blog's scope to include the best information and recommendations about everything dog lovers need to know about their canine friends' health and wellbeing. My mission now is to find the most helpful content on anything related to dogs and share it with fellow hardworking hound lovers. While everything I share is in line with the latest evidence-based veterinarian health guidelines, nothing should be construed as veterinary advice. Please contact your vet in all matters regarding your Fido's health.