As an Amazon Associate, we may receive a small commission from qualifying purchases but at no extra cost to you. Learn more.
You have registered your dog for a Show competition in a few weeks. She's in tip-top health. Her physical characteristics check out.
The only problem is that she's underweight. It is required that she adds weight and reaches the required threshold before the competition. What can you do?
Enter satin balls.
Designed to help emaciated dogs, poor eaters, underweight working dogs, and very active pups, satin balls can greatly help your dog.
The recipe is heavily loaded with proteins and fats among other food groups and will cause rapid weight gain.
If you are desperate to put weight on your dog, satin balls are worth your consideration.
The biggest question you should know before going this route is: how much is enough for your dog?
Giving the right amount is crucial to its success. To keep you updated, we'll provide an answer to this question in this post.
What Are Satin Balls?
The word "satin balls" is quite strange to many people. If you've never had to deal with an underweight dog, you have probably never heard of it.
Simply put, satin balls are golf-sized balls consisting of meat, proteins, and grains.
It is a wholesome meal that packs a punch with regard to nutrition.
From fiber to protein to minerals (phosphorous, iron, zinc, and manganese) to vitamins, satin balls have them all.
According to MuscleBully, the original recipe was created by Diana Carreon, R.N., C. in 1996. The recipe was as follows:
10 pounds hamburger meat (any type of meat will do)
1 large box of Total cereal
10 unflavored gelatin envelopes
1 large box of uncooked oatmeal
1 12 oz. jar of wheat germ
10 raw eggs alongside their shells
1.25 cups unsulfured molasses
All you need to do is mix all the ingredients using a wooden spoon or by hand then divide them into golf-sized balls or patties.
Feed one or two to the dog then store the rest in the freezer.
There are a few recipe moderations by people who claim that some of the original ingredients are not the healthiest for your dog.
If you look it up, most satin balls recipes now use:
Ground beef/turkey/lamb in place of hamburger
Olive/coconut oil instead of vegetable oil
Special K for Total cereal
And sea salt in place of salt
You can add some other ingredients to customize the recipe to your liking.
You can also substitute some of the ingredients with the ones you have readily available as long as they are not harmful to your dog.
As long as you use the right proportions and keep the recommended servings, you will end up with the same results.
How Many Satin Balls to Feed Dog
For a small dog of fewer than 20 pounds, 1 satin ball will suffice daily.
However, if you have a medium-sized or big fur baby, you want to give 2 satin balls per day.
You can choose to offer one ball in the morning and another one in the evening.
Start with 1 or 2 balls depending on the size of your pup during the first week and watch out for any positive changes.
Ideally, weight gain should show within the first week. If nothing seems to change, don't be afraid to add the amount.
For a small pup, increase the amount to 1 and a half balls and make it three balls for a medium or big dog breed.
Monitor the progress of your dog for three weeks. By then you should be able to see dramatic changes.
Once the dog achieves the desired weight, stop giving her satin balls. If you do, you risk triggering obesity, which can take place rather quickly.
How Many Calories in Satin Balls for Dogs
Satin balls are high in fat and are therefore loaded with calories. The following is a simple calorie calculation for a serving of satin balls for one dog.
1.43oz of ground beef – 126 calories
8.93 grams of Kretschmer Wheat Germ – 33 calories
cup of canola oil – 19 calories
½ a cup of dry old Quaker oatmeal – 14 calories
0.09 cups of whole-grain cereal – 12 calories
cups of blackstrap molasses – 8 calories
0.11 egg yolk – 6 calories
¼ cup of Shoney's gelatin – 4 calories
This is the average calories you can expect per serving for a dog but the exact numbers may differ depending on the ingredients and quantities you use.
If you are not too sure about the calorie needs of your dog, you can ask a vet for help.
Better still, you can think of using a commercial recipe by buying readymade satin balls from your local pet store or even from Amazon.
Satin Balls for Dogs with Cancer
Satin balls should not be fed to a dog that is suffering from cancer, renal failure, pancreatitis, yeast overgrowth, or if they are allergic to any of the ingredients used.
That said, there are some exceptions to the rule.
For instance, if your dog undergoes surgery that removes the cancerous lump, he will inevitably lose lots of weight and may need help gaining weight and making a full recovery.
In such an instance, feeding your dog satin balls may actually help with weight gain.
However, be sure to discuss it with the vet first just to make sure it is ok to give your dog the satin balls.
Satin Balls for Nursing Dogs
Wondering if it is safe to feed stain balls to a nursing dog?
Well, it's safe to give a nursing dog satin balls as long as they do not have any other health issues.
Because satin balls are very high in calories, they are actually good for nursing dogs since they usually lose weight when nursing their puppies.
This is usually because they have to produce lots of milk for their puppies but the situation can be compounded by a lack of appetite which is also a common characteristic with nursing dogs.
Satin balls make it easy to give your dog enough calories in one meal so that they do not have to eat too much to compensate for the needed calories.
Where Can I Buy Satin Balls for Dogs?
As we have already seen, you can easily make satin balls at home.
However, that is not the only option. If you don't have the time or patience to make the recipe, you can still get the satin balls from a couple of places.
The first place to look would be at your local pet store. There is a good chance they will have a couple.
Alternatively, when you go to Walmart or some other store, you can be sure to find the satin balls there.
You could also just shop online for them. For instance, if you head over to eCommerce websites like eBay and Amazon, you will find different brands of Satin balls that you can conveniently order and have them delivered to your house.
Additional Tips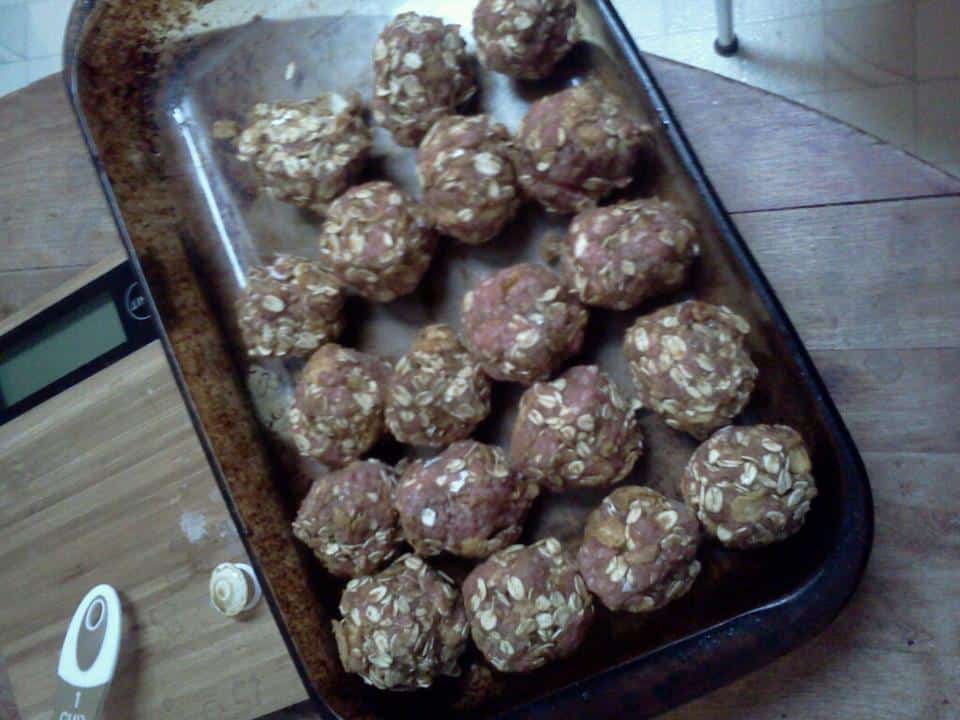 Before you order satin balls ingredients, there are a few things to pay attention to. These include:
1. Keep The Diet Off Puppies
The founder of the satin balls recipe, Diana Carreon, was keen to say that the fattening balls are not ideal for puppies.
The reason is that the recipe doesn't have enough calcium to balance out the massive amounts of phosphorous from the protein.
For a puppy whose bones are developing, calcium is very important. Adult dogs can handle the mineral imbalance without an issue.
2. Watch Out For Your Pet's Allergy Triggers
If your puppy is allergic to any of the ingredients in the satin balls recipe, leave it alone.
There are several other ways you can use to put weight on your doggie.
If you must use the balls, look for substitutes for the ingredients.
3. Feed The Recipe Raw
Although there are cooked versions of the satin balls recipe, the best one is fed raw. That is the only way you can keep the nutrients intact. Heat destroys some of them rendering them useless.
Cooking the balls may also reduce the calories through steam and melting the mat fat (some may drain to the cooking pot).
4. Keep A Close Watch On The Dog
As aforementioned, the satin balls are ridiculously high in calories. The weight gain might actually shock you.
To prevent obesity, keep a daily record of weight gain and stop the diet as soon as the balls deliver the results you are looking for.
Closing Thoughts
Satin balls are fantastic recipes for owners looking to add some weight to their pups. It is fast, safe, and effective.
If your dog is malnourished, preparing for the show ring, or just needs a boost in matter weight, consider using this magic recipe. You will be happy with the results!
Last Updated on January 2, 2023 by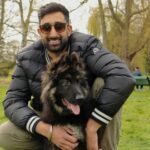 Sable McNeil is a canine chef, professional pet blogger, and proud owner of two male dogs. I have been an animal lover all my life, with dogs holding a special place in my heart. Initially, I created this blog to share recipes, tips, and any relevant information on healthy homemade dog treats. But because of my unrelenting passion to make a difference in the world of dogs, I have expanded the blog's scope to include the best information and recommendations about everything dog lovers need to know about their canine friends' health and wellbeing. My mission now is to find the most helpful content on anything related to dogs and share it with fellow hardworking hound lovers. While everything I share is in line with the latest evidence-based veterinarian health guidelines, nothing should be construed as veterinary advice. Please contact your vet in all matters regarding your Fido's health.