Natural grass and dog urine don't get along very well. The nitrogen present in a dog's pee damages grass by burning its roots, creating dead spots.
As a result, not only will your grass have unsightly yellow patches but you cannot also grow anything on the spots unless you change the soil completely.
Then there's the constant problem of your dog digging into the grass and the risk of parasites like ticks, fleas, etc.
Artificial grass, on the other hand, is the magic invention that solves all these problems. Being synthetic, it doesn't suffer from yellowing, cleans better, and is less appealing to parasites and reptiles.
Like any other dog product, there is a selection of different brands of artificial grass for dog potty but not every brand is suitable for your application.
To help you make an informed choice, we reviewed available artificial grass brands and came up with a list of 15 leading ones.
We've also highlighted some of the aspects that you should keep in mind when buying or using artificial dog potty grass.
15 Best Artificial Grass for Dog Potty
Uniqueness. Efficiency. Portability. These are some of the benefits you get when you order the Downtown Pet Supply artificial turf. It is really a great buy, especially if you live in a small apartment.
What sets this one from other similar products is its two-layer system which comes with a drawer.
Essentially, the top layer is what gives off the appearance of real grass and keeps odors at bay. The drawer collects any mess from the pee pad and aids in a quick and convenient cleanup.
It is tiny and portable (at only 20" x 25"), so you can move it around the house as often as you like.
STARROAD-TIM is a compact-sized artificial turf for those with limited spaces. Due to its size, this grass is ideal for puppies or small dog breeds.
It is a portable and versatile product that can be installed on balconies, apartments, terraces, and sunrooms.
The grass comes with drainage features, so you don't have to worry about creating a huge mess in your space.
Made from a lead-free, non-toxic, and weatherproof material, STARROAD-TIM is safe and durable.
This is yet another fantastic artificial turf that not only looks good but offers great benefits during potty training.
SavvyGrow features a soft texture of four eye-pleasing colors that mimic those of real grass.
The material used to make the turf is in itself UV, fire, corrosion, and wear-resistant. You can use it both indoors and outdoors regardless of the weather conditions.
Since it is durable, you will have a lawn that is not only easy to clean but one that will stick around for a decade or two.
Some pet owners are adamant to expose their fur babies to artificial grass for one reason or the other. If you fit the description, the Fresh Patch Dog Potty is your ideal choice.
For one, this is all-natural, 100% real grass with no added chemicals.
This special type of grass is grown using hydroponics and is thus safe to use around pets.
The advantage of Fresh Patch is that it is disposable. This takes the cleaning out of the equation.
It is an excellent way to potty train a dog or slowly guides him to the lawn.
Petmaker Artificial Grass Mat is designed to give your dog the best potty experience. It comes with all the great features of fake grass. These include durability, built-in drainage, odor resistance, and ease of cleaning.
Featuring a three-layer system that allows liquid to collect on a tray, this mat makes cleaning a breeze. All you have to do is quickly rinse each layer with soap and water.
It is also antimicrobial and keeps bad odors at bay.
The Paws & Pals Pee Pad Potty provides your pet with a comfortable, mess-free, and safe spot to relieve himself.
It is a multi-layered mat with the top layer consisting of a relatively thick patch of synthetic grass that is not only reusable but easy to clean as well. Simply use your hose to spray it with soapy water and the result is a clean turf.
Urine drains through the middle layer and collects on the tray whose responsibility is to catch any liquid coming from the grass above. The tray is 100% leakproof, so you can rest easy knowing that your furniture, rugs, and floor will remain urine-free.
This artificial grass is made from strong plastic that is built to last for a long time.
Four Paws is a special pee pad with unique features. If you are looking for artificial grass to train your puppy or small dog, this is definitely worth your money.
The most amazing feature is its 5-ply system that ensures your floors stay clean and dry round the clock.
The turf is quilted at the top to lock in moisture and get rid of odors as well.
This synthetic grass for dog potty is even enriched with an attractant to entice your dogs to pee in it.
Most importantly, it resembles real grass. With a patch tray, you should have no trouble cleaning the grass.
Zen Garden is a pet owner's favorite artificial turf mainly for being affordable and lightweight. It is a great solution for those looking for a quick and cheap solution to dog potty training.
Just like natural grass, this turf is soft lush, perfect for dog play and potty training.
Zen Garden also has other awesome features such as durability, ease of maintenance, drainable solution, and safety.
It also comes in multiple sizes, so you should be able to find the right size for your dog.
Giantex Dog Puppy Mat deserves a spot on this list for a few reasons. When you are out working, this mat will ensure your precious floors and rugs are not contaminated with dog urine.
The mat is made from a non-toxic layer of material that feels great against bare feet.
Beneath the grass, the rug has a PP base tray to collect any moisture from the mat. This keeps the grass dry at all times and makes cleaning convenient and quick.
During cleaning, remove the grass and run some soapy water on both the turf and tray. The mat has microbial properties and is resistant to odors.
Whether you are potty training or looking for a regular bathroom spot, this product will deliver great results.
It is not uncommon for artificial turfs to contain toxic chemicals that become dangerous over the course of time. This is why real grass is still a popular option among many dog owners.
Doggie Lawn is 100% real grass patches that can be disposed of. The patches come in a package of pre-watered grass that is ready to be laid out.
The unique selling point of this artificial turf is that urine evaporates from it rather than settling on its bottom.
We also love the fact that this real grass pad is compact and therefore easy to both clean and replace.
WMG Premium Artificial Turf is an eco-friendly product that comes at a close resemblance to real grass.
There are two polypropylene layers underneath the turf that won't fade or wash away.
Durability is not the only admirable feature of this grass. Since it comes as a roll, it is quite easy to install.
Additionally, it requires no maintenance and is completely safe around pets and children.
If you have a small apartment, you may not have the luxury of having a wide lawn for your dog. Fortunately, you can make up for this by having a thick grass pad, like this one from Fortune-star.
It is made with super thick and realistic fibers that translate into soft and comfortable grass to lie in, play, and pee on.
In addition, the grass is made with resilient, weatherproof, and durable materials.
Plus, it is odor-resistant and very easy to clean and maintain.
If you are looking for fake grass for dogs to potty on but with a remarkable natural feel, the MTBRO should be top on your list.
For starters, it is made with an eco-friendly material devoid of strong smells and harsh chemicals contained in other types of artificial turfs. Plus, it is durable and holds up well against the sun and extreme cold.
With a natural appearance, your dog will not shy away from using the grass.
Weighing 8.5oz/square foot, the RoundLove Artificial Grass is lush, heavy, dense, and hard.
It is an excellent four-turf that doesn't get displayed easily.
It is one of the most stable and durable products in the artificial turf category. It is made from PP fabric that can withstand UV rays and wear and tear.
To ensure good drainage, the turf has a durable latex backing fitted with holes.
The best thing about it is that all the materials are non-toxic. It also looks great and is both simple to clean and install.
This low-maintenance artificial grass from LOOBANI is an effective and practical solution for potty training inside a condo or apartment.
It is designed with good drainage to keep it completely dry and protect against leakages.
To minimize odors, the turf uses special agents on the backing and the yarn. These also ensure that toxins don't grow on the turf.
One order comes with two turfs so that you can use them interchangeably.
LOOBANI can be used for both indoor and outdoor use.
Who Should Invest in an Artificial Grass For Dog Potty?
While not all dogs will be free to do their businesses on fake grass potty pads, a bigger percentage will benefit from having them installed in your house, balcony, or backyard.
If you are a dog parent, here are the situations when synthetic grass for dog potty may come in handy:
I. When you are trying to housebreak your puppy
Housing breaking a puppy comes with a lot of challenges. For instance, by the time you get out of your bed in the wee hours of the night to take your dog outside, he may have already relieved himself on your floor.
With an artificial grass pad, all you need to do is open your dog's crate or the door (if pad is installed in a balcony), and let him do his business.
II. When you live in an apartment with limited access to the yard
If you live in an apartment setting, you may not have the luxury of a lawn or yard where your dog can relieve himself. Your dog may only rely on early morning or late evening walks.
Unfortunately, your dog may not hold his bladder for several hours because he has no toilet to use. He will look for alternatives—your floor, couches, bed, etc.
Since you don't want your house to be messed up by dog poop and urine, investing in an artificial grass dog potty makes a lot of sense.
An indoor potty patch may also be a great alternative for puppies that have not been vaccinated for conditions like the Parvovirus as it prevents exposing them to areas where other dogs have been.
III. When your dog has urinary tract infections (UTI)
It can be a bit daunting for a dog with urinary tract infections to hold his bladder for too long. Installing an artificial grass dog potty for such a dog can help him avoid the pain of UTI.
IV. When you have a senior, sick, or disabled dog
Fake grass dog potties are also great when your dog cannot get around well due to old age, sickness, or disability.
Bladder control in such dogs may sometimes become a problem, forcing them to relieve themselves on the floor even if they are up-to-date with their house training.
V. When your dog is recovering from an injury
When your pooch is recovering from an injury or a medical procedure, walking for a few meters to the nearest patch of grass may interfere with his recovery progress.
An indoor fake grass dog potty can save the situation and improve his healing process.
VI. If your dog is afraid to go out
Some dogs will simply refuse to go out at night due to fear phobia. For instance, they may be frightened by the crack of fireworks, the boom of thunder, or rain.
If your dog feels threatened by these and other phobia-triggering events, getting him an artificial turf for dog potty will really help him relieve himself, especially in instances when the outside environment doesn't seem friendly.
VII. If you work for long hours
Indoor artificial grass potty pads are also recommended if you work for long hours and often find it a bit challenging to get home on time to let your pooch out.
If your dog is used to relieving himself at 6 or 7 in the evening and you are still held in a meeting or in traffic, imagine the stress you'll have put your dog in, especially in trying to hold his bladder until your get home.
If this is repeated for long, your pup may even develop serious health complications.
Factors to Consider Before Choosing the Best Synthetic Grass for Dog Potty
A. Size
Most dogs will move around and sniff out the best spot for doing their business. A good potty pad, therefore, should allow your dog enough room to move around.
If you have a larger breed, for instance, opt for a bigger artificial grass patch or buy 2-3 standard-sized patches and put them side by side to form a larger surface.
On the flip side, if you have a smaller dog breed or live in a small apartment and would like your dog's toilet to remain discreet, opt for smaller artificial grasses.
B. Material Quality
A good synthetic grass should be made of polyurethane, polypropylene, and polyethylene yarns or a blend of the three.
Polypropylene has a natural appearance and good water flow; polyurethane lasts longer than most materials, and polyethylene is durable and UV resistant.
C. Toxicity
Some dogs may chew things, including their potty pads out of curiosity. If you have such a dog, you should ensure that they are safe by buying artificial grass made of non-toxic materials.
Polypropylene-based artificial grasses are the best since polypropylene is non-toxic, BPA-free, and even FDA-approved for consumable product packaging.
Some artificial grasses are formulated with certain chemicals to attract dogs to potty or to make them durable. However, some of these chemicals may be harmful to your dog, especially when ingested.
So, before you buy artificial grasses containing such chemicals, do some background to ensure that the chemicals are safe for dogs and approved by the FDA and other relevant authorities.
D. Ease of Cleaning
Having fake grass for dog potty is convenient but can also pose a health risk to your dog if it is not kept clean. So, the potty pad you decide to get for your dog should be easy to clean and maintain.
A good artificial grass for dog potty should be designed with drainage holes to allow your dog's urine to seep through into a backing tray.
E. Antimicrobial coating
Artificial grass meant for dog potty should be formulated with antimicrobial agents to ward off toxins, pathogens, and neutralize odors.
Opt for artificial grass pads with silica granules as they discourage bacteria and mold growth.
F. Infill quality
For starters, infill is the layer between the fibers of artificial grass. They help the artificial grass blades to return to their upright positions or stand up after being exposed to pressure.
Go for artificial grass with infill materials that are durable and comes with other perks. For instance, most dog owners gravitate toward silica granule infills because they are not only durable but also pack potent antimicrobial properties, which may stop bacteria and mold growth.
Avoid granite and pea gravel infills because they can carry sharp objects and may harbor insects
Steer clear of rubber matting as they can inhibit drainage and foster bacteria growth because they retain a lot of heat
Mulch should also be avoided as it can damage your dog's liver if ingested.
G. Leakproof and Anti-Odor Design
It can be very unfortunate to have dog urine soak through and damage your floor. If you have wall-to-wall carpeting, the situation can even be worse due to excess or unbearable odor.
Go for products that are completely leak-proof and those that other dog owners have proven to work perfectly.
A good artificial turf for dog potty should also be made with products that can absorb and lock in the smell of your dog's substances.
H. Weight and Density
Density is the number of synthetic yarns per square foot that in artificial grass contains. Synthetic grasses with high densities are good because they are more durable.
If you are going to put the potty on your balcony or backyard, go for something with substantial weight so that it doesn't fly off during windy weather.
How to Eliminate Odor from Synthetic Grass for Dog Potty
To eliminate urine and poop smell from your dog's artificial grass pad, there are a few things that you can do:
Regularly wash the synthetic grass by picking up your dog waste and flushing out the remnants with a lot of water. You can use a hose or a bucket. The blast of water will clear any leftover waste from the pad. You don't have to flush the pad with water every time your dog urinates but the sooner you do it after your dog relieves himself, the less likely you will need to use cleaners to eliminate stains.
Remove your dog's poop immediately from the artificial grass by scooping it in a poop bag. Dog poop doesn't have to be on the grass to encourage your pup to use the area. It will only create a bad smell and your dog can tread on it and spread it across your floor. To avoid any mess when scooping dog poop, you can always use a self-bagging pooper scooper. Check this post for the best options: 12 Best Self Bagging Pooper Scooper to Buy for Your Dog.
Whenever you notice any strange smell from the synthetic grass potty, consider spraying with odor eliminators or clean it with a mixture of white vinegar and water. We recommend Simple Green Odor Eliminator because it is safe for pets, natural, and biodegradable.
To remove urine stains, deodorize the stained area with specialized artificial grass stain removers. We recommend Rocco & Roxie Strength Stain and Odor Eliminator. It is formulated with natural enzymatic bacteria, which feed on organic matter and ammonia crystals on contact, eliminating stains and odor completely.
Bonus Tips
Some dogs require a good deal of training to use an artificial grass potty, so be patient with your dog if he's still having accidents in the wrong places. Soon, he will enjoy the fake grass toilet just like other dogs who've mastered to use their indoor potties.
Artificial grass dog potty patch shouldn't be used as the only way of potty breaking your dog unless he is ill or disabled. Every dog needs to exercise and should be given an opportunity to go on to walks as much as possible. If anything, taking walks with your pup is also great for bonding.
Conclusion
Having fake grass for dogs to potty on makes it possible for you to manage your dog's potty training better. By using it, you can shorten the time needed to teach your pup where to direct his urine. It comes with the added bonus of being convenient and easy to use.
Hopefully, this guide has given you a head start on the quest for a good artificial turf for your dog.
Pick one of the best artificial grass for dog potty we've listed and manage your pup's potty training like a boss!
Last Updated on June 22, 2021 by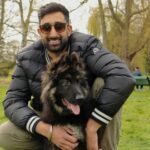 Sable McNeil is a canine chef, professional pet blogger, and proud owner of two male dogs. I have been an animal lover all my life, with dogs holding a special place in my heart. Initially, I created this blog to share recipes, tips, and any relevant information on healthy homemade dog treats. But because of my unrelenting passion to make a difference in the world of dogs, I have expanded the blog's scope to include the best information and recommendations about everything dog lovers need to know about their canine friends' health and wellbeing. My mission now is to find the most helpful content on anything related to dogs and share it with fellow hardworking hound lovers. While everything I share is in line with the latest evidence-based veterinarian health guidelines, nothing should be construed as veterinary advice. Please contact your vet in all matters regarding your Fido's health.