As an Amazon Associate, we may receive a small commission from qualifying purchases but at no extra cost to you. Learn more.
Commercial dog foods are increasingly becoming common among pet owners for obvious reasons.
For one, they are very convenient. For a busy pet parent, having to make your own recipes for your pet day in and day out can be draining.
Secondly, the right commercial foods are formulated by experts and have the right balance of nutrients for your doggie.
Finally, the foods come in a wide range of varieties, so you can select the best for your pooch.
The only problem with them is that some brands add the wrong ingredients that can harm pets in many ways.
From artificial colors to preservatives and low-grade ingredients, some of the companies that claim to have your pet's interest at heart actually end up doing the opposite.
In this guide, we will focus on the popular Canidae dog food.
If you haven't already, you are probably looking into buying one or several products from the company.
Before you do, though, you have to wonder where the food you are about to buy is made.
You have come to the right place. Walk with us as we explain in detail where the dog food brand is made.
Let's dive right in…
What Company Owns Canidae?
Canidae dog food is owned by Canidae Pet Food Corporation – a family-owned company based in San Luis Obispo, California.
It was founded in 1996 by John Gordon and Scott Whipple who at the time were looking for quality and wholesome recipes for their pets.
Today, the company is one among many producing a wide portfolio of foods tailored to different pet needs.
The portfolio includes everything from raw-coated kibbles, wet and dry balanced foods, as well as crunchy treats.
Under the slogan "pet food made by pet people", Canidae claims to produce quality, healthy, organic, and holistic dog foods.
In 2005, the company started to manufacture grain-free pet foods in collaboration with Diamond Pet Foods.
In 2012, Canidae Pet Food Corporation launched a manufacturing facility in Brownwood, Texas as a way to manufacture its own products.
The facility, named Ethos Pet Nutrition, was bought from a pre-existing plant and now makes some of the foods for the company.
Most of the foods produced by Canidae are ideal for all life stages except for a few diets that are made specifically for overweight and senior dogs.
They contain sufficient proportions of high-quality meats. It is for this reason that the company gained success and maintained the curve over the years.
The company has three product lines, namely:
'The Grain Free Product" consisting of 12 distinct types of dry dog food recipes.
"Canidae Life Stages" consisting of 6 dry food options.
"Canidae Under the Sun" which is a single-protein grain-free recipe.
Canidae also has cat and horse feeds.
Where Is Canidae Dog Food Made?
As mentioned before, Canidae owns a manufacturing plant in Brownwood, Texas.
This was not the case for about six years since the company started in 1996.
Back then, the company mainly relied on third-party facilities to make their foods.
However, the owners had a dream that one day they would produce their products.
The dream finally came to pass in 2012. Not only were they able to manufacture their own recipes but they could research and come up with new formulae and test them before distribution.
Besides making its own food, Canidae also outsources some of its production work to Diamond Pet Foods and American Nutrition.
The latter is located in Utah and is responsible for producing pet food diets for many brands out there.
Is Canidae Dog Food Sourced From China?
Canidae takes pride in the fact that its ingredient list is natural, healthy, and high-quality.
The company is committed to buying its fruits, meats, and vegetables from local producers.
However, it also sources other ingredients across the world including New Zealand, Pacific Northwest, Wyoming, and France.
The company gets these ingredients from these locations to ensure the highest quality of their pet foods.
Speaking of quality, Canidae strives to offer only the best recipes for its customers.
Its dog food formulas are made under the strict regulations of the AAFCO, FDA, and USDA.
For one, the company tests its own products to ensure it meets industrial standards at all times.
To push things further, it enlists the help of the aforementioned bodies to make sure the recipes have no harmful organisms such as Salmonella and other microorganisms.
There are no reports showing that Canidae Pet Food Company sources any of its ingredients from China.
Most of it comes from the US and other countries such as France and New Zealand.
If you are worried about the rather less stringent regulations around pet food production in China, this information is certainly a huge relief.
Parting Thoughts
It is clear that Canidae dog food is made in the US under tight standards from different authorities.
Additionally, a larger percentage of its ingredients are sourced from the US as well.
The company only gets a few from New Zealand and France.
That's reassuring for many pet owners for sure.
Last Updated on October 6, 2022 by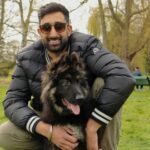 Sable McNeil is a canine chef, professional pet blogger, and proud owner of two male dogs. I have been an animal lover all my life, with dogs holding a special place in my heart. Initially, I created this blog to share recipes, tips, and any relevant information on healthy homemade dog treats. But because of my unrelenting passion to make a difference in the world of dogs, I have expanded the blog's scope to include the best information and recommendations about everything dog lovers need to know about their canine friends' health and wellbeing. My mission now is to find the most helpful content on anything related to dogs and share it with fellow hardworking hound lovers. While everything I share is in line with the latest evidence-based veterinarian health guidelines, nothing should be construed as veterinary advice. Please contact your vet in all matters regarding your Fido's health.