As an Amazon Associate, we may receive a small commission from qualifying purchases but at no extra cost to you. Learn more.
It's time to switch your dog's food.
Perhaps your dog is sick, overweight, or advanced in age.
Could be you just need something better for your healthy and active pup.
With so many products in the market, settling on the right recipe is a tall order.
Pet brands get better with marketing. If you are not careful, you will be duped into buying pet food that will end up harming your adorable pooch.
Besides reading about ingredients in every can of dog food you purchase, the knowledge about where the food is manufactured is also crucial.
We took a close look at Fromm dog food to understand where their revered recipes are made.
Fromm was among the pioneers of quality commercial dog food in America.
After a long time of giving low-quality kibble to canines, the company sprang up and championed the production of a wide variety of premium, nutritious, and delectable wet and dry dog foods for less money.
So, where does the company make its food?
All About Fromm Dog Food
As the name goes, Fromm dog food is a brand of pet food owned by Fromm Family Foods.
The company came about in the 1940s when members of the Fromm family came together to make dog food for sale.
The family, based in Wisconsin, has been in the animal health and nutrition field since 1904.
In the 1930s, they developed the original canine distemper vaccine.
A couple of years later, they decided to cook meat and grain together and create dry kibble that dog owners know and love today.
The Fromm brothers teamed up with Dr. Willard to create Federal Foods, Inc. to create a balanced dry dog food.
The first bag was produced and sold in 1949. That was the beginning of a long and successful pet food branch for the Wisconsin family.
In 1990, the company focused more on protein in its formulas and went for more digestible dog meals.
Fromm uses human-grade ingredients—a factor that makes them beloved among dog owners.
Sure, their products are a little pricier than most brands but they make up for it with their quality food.
They sell canine diets for puppies, and adult dogs, grain-free formulas, senior formulas, weight loss formulas, and a range of wet foods.
Who Manufactures Fromm Dog Food?
According to the Fromm Family website, Fromm dog food is made in any of their three Wisconsin manufacturing facilities located in Mequon, Columbus, and Eden.
The first two are dry pet food plants while the last one only deals with wet food.
Unlike other pet food brands that work with other companies to make their products, Fromm Family chooses to produce its own recipes.
They have been doing that for a century and more.
Owning and operating the facilities gives the company full control over the safety and quality of the diets they produce.
That encompasses everything from ingredient sourcing, employee training, pest control, sanitation, preparation of ingredients, house lab analysis, formulation and blending, warehousing, packaging, processing, and distribution.
Fromm Family pet Food also undergoes random and periodic food and safety inspections carried by third-party agencies such as the Food and Drug Administration (FDA), the Animal and Plant Health Inspection Service (APHIS), and the United States Department of Agriculture (USDA).
You may also want to check out: Where Is Kirkland Dog Food Made?
Does Fromm Dog Food Source From China?
After the 2007 recalls of many Chinese pet food companies, the country has garnered a bad reputation in the dog world.
The recalls resulted in the deaths of thousands of dogs and cats in the aftermath of the consumption of food high in melamine.
Additionally, China has also been at the forefront when it comes to safety violation reports, the use of hormones and undeclared additives in food, and the heavy use of pesticide residues.
As a result, most pet owners would rather stay away from any commercial food produced in China.
Fromm dog food is, fortunately, not sourced in China.
Most of the ingredients used by the company come from local US farmers.
Because they make their own food, you can trust Fromm to use good ingredients from the right sources only.
They also test their raw materials and products severally before dispending them to dog owners.
Has Fromm Dog Food had Any Recalls?
Like many pet food brands, Fromm dog has been caught in the nasty web of food recalls.
Luckily, there have only been two recalls since the inception of the company.
The most recent was in 2021 when Fromm, after doing their tests recalled specific canned food recipes citing elevated vitamin D levels.
The good news is that there were no reported deaths or illnesses because of the toxicity.

In 2016, Fromm Family also issued a recall on the same vitamin D toxicity after an analysis of canned food recipes.
The levels were slightly higher but not enough to cause fatal effects. Still, the company saw it wise to recall them as a cautionary measure.
Parting Thoughts
Fromm is a giant with regard to the creation of premium pet food for different nutritional needs.
After being around for more than a century, it has a good reputation among many pet owners.
The company also scores points for making all its products in the United States under strict safety and quality protocols.
No ingredient is sourced in China which is another major plus for the brand.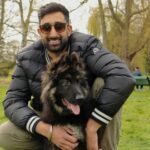 Sable McNeil is a canine chef, professional pet blogger, and proud owner of two male dogs. I have been an animal lover all my life, with dogs holding a special place in my heart. Initially, I created this blog to share recipes, tips, and any relevant information on healthy homemade dog treats. But because of my unrelenting passion to make a difference in the world of dogs, I have expanded the blog's scope to include the best information and recommendations about everything dog lovers need to know about their canine friends' health and wellbeing. My mission now is to find the most helpful content on anything related to dogs and share it with fellow hardworking hound lovers. While everything I share is in line with the latest evidence-based veterinarian health guidelines, nothing should be construed as veterinary advice. Please contact your vet in all matters regarding your Fido's health.