As an Amazon Associate, we may receive a small commission from qualifying purchases but at no extra cost to you. Learn more.
To stay healthy, dogs require a complete and balanced diet.
The essential nutrients needed to ensure an optimally healthy dog diet include minerals, vitamins, fats, carbohydrates, and proteins.
Moreover, specific dietary requirements include an assortment of fresh meats, minimal carbs, and large amounts of proteins.
The primary goal is to promote the dog's well-being by providing him with feeds mimicking what these canine companions would consume were they in the wild.
Fortunately, meeting this dietary requirement should not be a major worry for pet owners as there are pet food brands dedicated to providing dogs with the right amount of nutrients to meet their metabolic and physiological needs.
Among them is ACANA dog food, which provides dogs with all the necessary nutrients for healthy growth.
But where is the ACANA dog food made? Where do they source their food ingredients from?
In this post, we will answer the above questions and more to give you a quick overview of this great dog food brand.
Let's dive right in…
What is ACANA Dog Food?
ACANA dog food is hailed as biologically appropriate dog food made using fresh ingredients.
The phrase 'biologically appropriate' implies that its products are specifically designed to suit a dog's anatomy, metabolism, and physiology.
All of the brand's feeds comprise mostly of WholePrey meats to ensure they meet the required protein quotient.
Plant matter and vitamin supplements are also included to achieve maximum nutritional value.
This premium protein-rich dog food includes recipes purposely suited for senior dogs, adult dogs, and puppies.
There are also 'singles' formulas and zero-grain recipes for pets with varied sensitivities.
These products are available in different packages including canned, canned/dry combo, freeze-dried, toppers, and dry kibble.
In terms of ingredients, around 62.5% of ACANA recipes consist of high-quality animal ingredients, while the remaining 37.5% consist of botanicals, vegetables, and fruits.
Animal ingredients, such as eggs, fish, turkey, chicken, pork, and meat, offer a reliable source of proteins.
On the other hand, fruits, vegetables, and botanicals provide dogs with natural fiber and essential nutrients, most notably vitamins.
Other sources of natural fiber used in ACANA dog food recipes are wholesome grains including sorghum, millet, and oats.
Where is ACANA Dog Food Made?
ACANA dog food is a product of Champion Petfoods.
The company was started in 1985 by Reinhardt Muhlenfeld in Edmonton, Alberta, Canada—which is still the brand's headquarters.
What started out as a tiny family business has today grown into a massive award-winning conglomerate exporting pet food products to at least 80 nations.
Champion Petfoods manufactures all ACANA dog foods in its company-owned manufacturing plant, NorthStar Kitchens—also located in Edmonton, Alberta, Canada.
Apart from NorthStar Kitchens, the company has expanded to have its manufacturing facilities and offices in Auburn, Kentucky. They call the Kentucky facility the DogStar Kitchens.
Champion Petfoods prides itself in sourcing only the highest quality ingredients from specially curated fisheries, ranches, and farms.
It sources responsibly-farmed fish from Scandinavia, WholePrey Lamb meat from New Zealand, and other high-quality ingredients from certified suppliers distributed across the northern USA and parts of southern Canada.
ACANA dog food recipes are formulated by a team of dedicated animal nutrition professionals with credentials ranging from Veterinary Medicine, Masters of Science in Animal Nutrition, and Bachelor's in Animal Science to PhDs in Food Science.
To ensure maximum safety, each recipe undergoes intense in-house feeding trials in accordance with AAFCO (Association of American Feed Control Officials) standards.
Stool analysis and palatability tests are also carried out by the in-house team.
The brand's manufacturing facilities operate by means of a Food Safety System consisting of an ingredient track-and-trace framework and a Hazard Analysis and Critical Control Points (or HACCP) initiative.
The former is purposely designed to keep track of all the ingredients from the source to all other stages of production.
Check out this video for more insight on Champion Pet Foods and their manufacturing processes:
Is ACANA Dog Food Made in China?
Ever since the 2007 cases of pet food poisoning in China, this Asian nation is deemed one of the most dreaded sources of pet foods or their ingredients.
An investigation conducted by the FDA unearthed the use of deadly toxins including melamine and cyanuric acid in Chinese-manufactured or sourced pet delicacies.
ACANA Dog Food, however, is not in any way affiliated with China.
Champion Petfoods does not source any of its ingredients from this country nor does it outsource manufacturing processes to any Chinese company.
All of the company's DogStar Kitchens are Safe Feed-Safe Food (SFSF) and Safe Quality Food (SQF) certified, meaning they observe only the highest food safety standards.
Unknown Truths about Pet Food ACANA
There has never been an ACANA Dog Food recall. This impressive statistic alludes to the brand's high propensity for pet food safety.
Despite having zero calls, the company was mentioned in the 2019 FDA's dilated cardiomyopathy (DCM) scare—alongside other 15 dog food brands. However, it is important to note that the issue was related to grain-free products and not the brands themselves. Again, there haven't been any conclusive reports that prove that the foods from the mentioned brands were causing the heart condition.
Another testament to the brand's undisputed safety is the Global Markets Program Award issued to Champion Petfoods in 2017. In awarding this prize, the GFSI (Global Food Safety Initiative) acknowledged that this Canadian powerhouse is in a league of its own when it comes to food safety.
Conclusion
ACANA Dog Food is manufactured using intricately crafted recipes that incorporate freshly-sourced ingredients from Europe and parts of North America.
It is a premium dog food designed to meet your dog's metabolism and physiological needs to the fullest.
However, its only downside is that this canine pet food is somewhat costly.
Whether or not you opt to spend more on this biologically appropriate brand is a personal choice.
Nonetheless, it is no secret that ACANA Dog Food is definitely worth every penny.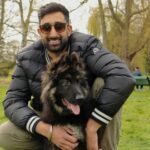 Sable McNeil is a canine chef, professional pet blogger, and proud owner of two male dogs. I have been an animal lover all my life, with dogs holding a special place in my heart. Initially, I created this blog to share recipes, tips, and any relevant information on healthy homemade dog treats. But because of my unrelenting passion to make a difference in the world of dogs, I have expanded the blog's scope to include the best information and recommendations about everything dog lovers need to know about their canine friends' health and wellbeing. My mission now is to find the most helpful content on anything related to dogs and share it with fellow hardworking hound lovers. While everything I share is in line with the latest evidence-based veterinarian health guidelines, nothing should be construed as veterinary advice. Please contact your vet in all matters regarding your Fido's health.