As an Amazon Associate, we may receive a small commission from qualifying purchases but at no extra cost to you. Learn more.
Modern-day dog owners are increasingly adopting grain-free food recipes for their beloved canine companions.
In the past, it was unheard of for dogs to feed on grain-free meals.
Most traditional pet feed options included wheat, gluten, soy, or corn. In addition to nutrients, grains were considered a reliable source of fiber for dogs.
It has taken dog food manufacturers several decades to finally accept that it is unnatural to feed dogs grains.
See, these lovable and exceptionally loyal creatures evolved from the grey wolf, scientifically referred to as canis lupus.
Therefore, it is illogical to feed these all-out carnivores grains.
Grain-free diets are a welcome addition to the animal nutrition industry as they ensure that dogs are fed only ingredients with significant nutritional value, guaranteeing the pets' overall well-being.
Among the most distinguished predominantly grain-free dog food brands available in the current market is WholeHearted Dog Food.
With this modernized delicacy, your dog is guaranteed to live a healthier, more natural, and happier life.
But who owns this brand? Where are its products manufactured? Which ingredients does it use in its recipes?
In this post, we will give you quick but insightful answers to the above questions and more.
Let's dive right in…
What is WholeHearted Dog Food?
First introduced in August 2016, WholeHearted Dog Food is a fairly new pet nutrition brand designed to provide dog owners with high-quality predominantly grain-free foods at an above-average price point.
It features a whopping 318 varied selections of dog food delicacies including wet, canned, dog broth, digestive health, and dry dog foods, available in various formulas.
Although there are a few grain-inclusive varieties, the majority of WholeHearted Dog Food recipes are grain-free.
This brand also includes an assortment of specialty feeds. There are dog foods specifically designed for puppies, senior dogs, and adult dogs.
There are also options available for improved coat care, weight management, digestive health, and high-protein recipes.
WholeHearted Dog Foods also come in a wide array of flavors ranging from chicken, salmon, duck, lamb, to beef.
So, this brand is highly palatable to even the pickiest dogs.
Who Makes WholeHearted Dog Food?
WholeHearted Dog Food is a product of Petco Health and Wellness Company Inc., a pet specialty retailer headquartered in San Diego.
The company was started 57 years ago after Walter Evans sought to set up a veterinary supply company in San Diego County.
Prior to establishing Petco, Evans was one of the co-owners of the United Pharma Company (UPCO), a pet products distributor located in Missouri.
In 1965, he left the company and relocated to San Diego, where he started his own establishment.
Petco began as a mail-order veterinary specialty organization before expanding to pet foods.
In 1988, it was acquired by the Thomas Lee Company, was commissioned by NASDAQ six years later, and later acquired in 2000 by the Texas Pacific Group.
Within 16 years, the company was again acquired by CVC Capital Partners, who have maintained ownership of Petco to date.
Today, the company has expanded its services to include veterinary healthcare consultations through its subsidiaries, such as PetinsuranceQuotes.com and the PetCoach app.
It operates more than 1500 exclusive retail outlets distributed across the USA, Puerto Rico, and Mexico.
All WholeHearted Dog Food recipes are formulated and tested in-house by leading nutritionists and veterinarians.
The company has also established formidable ties with ingredient suppliers from various parts of the globe to ensure only top-quality ingredients that meet the required wellness and health standards are used in the manufacturing process of their dog foods.
Where is WholeHearted Dog Food Made?
As stipulated by Petco, WholeHearted Dog Food is made in the USA and Thailand.
In addition to its headquarter facilities in San Diego, CA, Petco also runs a number of local sizable distribution centers where it coordinates ingredient sourcing, manufacturing, and supply chain management processes.
Among the most notable Petco facilities in the USA is the Reno, NV, establishment that was opened in 2014.
This facility covers an area of 770,000 square feet and houses state-of-the-art machinery designed to streamline Petco's manufacturing and distribution regimens.
As aforementioned, some WholeHearted wet dog food products are manufactured in Thailand.
According to a study published in the Journal of Mahanakorn Veterinary Medicine, Thailand is the second largest pet food importer in the USA.
So, it makes a lot of sense for Petco and other pet nutrition companies to outsource manufacturing activities or source ingredients from Thailand due to a number of reasons.
First, this nation is the self-proclaimed 'kitchen of the world' as the government has put in place various policies and incentives to promote innovation and optimum safety in the country's food industry.
Secondly, while the cost of processing is more or less equal to the USA, the cost of labor is significantly lower in Thailand.
Lastly, Thailand is a global leader in fish farming as its products have dominated international wet markets for years.
It is a hub for various kinds of fish, most notably tuna, salmon, and tilapia.
Given these factors, it makes perfect sense for Petco to base some of its wet food manufacturing activities in Thailand.
WholeHearted Dog Food Ingredients
WholeHearted Dog Foods use whole meats as the first ingredient in most of their formulas. These include salmon, chicken, lamb, beef, and duck.
So, most of the brand's recipes don't contain the dreaded meat-by products and fillers.
However, some of its recipes include meat meals. But unlike conventional meat meals, they eject all the moisture from the actual meats to ensure that dogs receive maximum proteins.
The few grain-inclusive WholeHearted dog food varieties contain rice bran, whole grain rice, and cracked pearl barley, all of which are considered to be more nutritious than Brewers' rice (used by some of its competitors).
The brand's more popular grain-free varieties list lentils, sweet potatoes, peas, and chickpeas as the top ingredients. All these are excellent substitutes for grains and are considered to be great options for dogs with sensitive stomachs.
Other essential ingredients included in WholeHearted Dog Food formulas include omega-3 fatty acids for skin care, antioxidants to improve the dog's immunity, vitamin supplements, and canine probiotics to promote healthy guts.
Is WholeHearted Dog Food Good or Bad?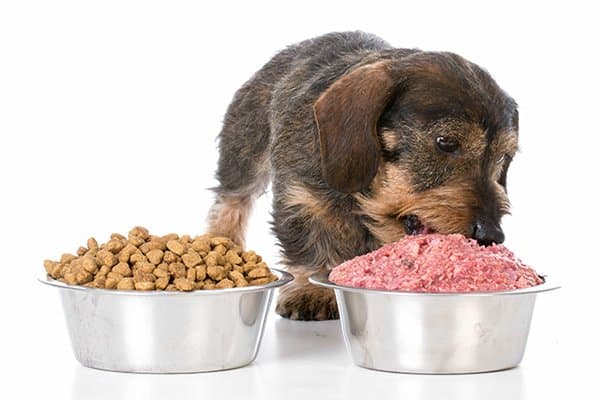 WholeHearted Dog Food is an above-average canine delicacy.
The brand features an extensively wide range of selections to fit every dog's unique needs, contains no fillers or meat by-products, is priced competitively, and is made using wholesome ingredients to ensure your dog's well-being.
So, whether you have small breeds, large breeds, puppies, senior dogs, or picky eaters, you will find a WholeHearted Dog Food formula that they like.
Most of the brand's recipes are also grain-free with no added wheat or corn. So, if your pup is allergic to grain products, WholeHearted Dog Food is an excellent choice for him.
The only downside of this brand's products is the fact that they are exclusively sold in Petco retail outlets, limiting their availability.
Again, its grain-free recipes may be potentially harmful to some dogs.
A recent study by the FDA shows that ingredients used in grain-free recipes, such as lentils and peas, increase the risk of dilated cardiomyopathy (DCM) in dogs. This is because these ingredients do not allow for optimum taurine absorption.
However, some grain-free WholeHearted Dog Foods have taurine as an exclusive added ingredient.
But you still need to exercise some caution if you are dealing with a dog with sensitive stomach considering that his system may fail to absorb this important amino acid.
Conclusion
In sum, WholeHearted Dog Food is a product of Petco Inc. and is designed to provide your dog with a tasteful variety of predominantly grain-free foods.
The brand ensures your dogs consume wholesome foods manufactured with your dog's well-being in mind.
However, given the potential for DCM, it would be prudent for pet owners with dogs with sensitive stomachs to exercise some caution before feeding their dogs this brand's products. This is also true for any other grain-free dog food brands out there.
Nonetheless, it provides dogs with massively nutritious foods at affordable rates, particularly those with special needs.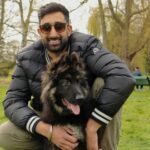 Sable McNeil is a canine chef, professional pet blogger, and proud owner of two male dogs. I have been an animal lover all my life, with dogs holding a special place in my heart. Initially, I created this blog to share recipes, tips, and any relevant information on healthy homemade dog treats. But because of my unrelenting passion to make a difference in the world of dogs, I have expanded the blog's scope to include the best information and recommendations about everything dog lovers need to know about their canine friends' health and wellbeing. My mission now is to find the most helpful content on anything related to dogs and share it with fellow hardworking hound lovers. While everything I share is in line with the latest evidence-based veterinarian health guidelines, nothing should be construed as veterinary advice. Please contact your vet in all matters regarding your Fido's health.