As an Amazon Associate, we may receive a small commission from qualifying purchases but at no extra cost to you. Learn more.
When you mention Ol' Roy to a dog owner, the immediate thing that comes to mind is a range of budget-friendly dog food recipes.
No doubt the brand offers some of the most affordable dog recipes in the market.
When you are low on cash and want some food for your pooch, walk into a Walmart store and you will be bombarded with lots of Ol' Roy options.
Because of having unbeatable prices, Ol' Roy is sadly thought by many to be low-quality compared to premium products.
If you are one of them, you might benefit from knowing the ingredients added to the recipes.
Additionally, you might also want to understand where the food is made.
That will give you a clue about its quality and safety for your doggie.
So, where is Ol' Roy dog food made?
We investigate…
Who owns Ol' Roy Dog Food?
Ol' Roy is an exclusive Walmart brand named after Sam Walton's dog Ol' Roy.
The label was launched in 1981 by Sam who desired to have a dog food brand with similar products as others while costing way less money.
His bird dog was phenomenal in many ways. He cheated death once, was caught fishing by Sam's grandchildren, fought with skunks and survived, and found quails at Oklahoma Airport.
His varied achievements caused Mr. Walton to want to name his pet food company after him.
Reports say that he kept renaming all his dogs Ol' Roy in honor of the original bird dog.
Walmart reached out to Doane Pet Care Company to manufacture Ol' Roy recipes.
Working hand in hand with Walmart allowed Sam to cut down on the marketing budget.
With no TV commercials or circulars, the product soon picked up pace without putting pressure on Walton's pockets.
However, in 2007, Doane Pet Food was acquired by Mars.Inc which picked up production of the Ol' Roy dog food brand.
Mars Incorporated is a well-known company in the pet world circles.
It is one of the leading manufacturers of pet foods and makes recipes for other brands such as Cesar, Royal Canin, and Pedigree.
Where is Ol' Roy Dog Food Made?
For a long while, the Ol'Roy pet food line was manufactured exclusively by Doanne Pet foods.
Their manufacturing plant is based in Brentwood, Texas, and happens to be among the leading ones in the United States.
That changed when Mars.Inc took over Doanne.
For starters, the giant corporation set out to close Doanne's s plants as a way to establish its authority as a brand.
Afterward, it kicked production for Walmart's Ol'Roy pet line recipes in its many manufacturing plants.
Depending on the actual product, Mars produces the pet food line in Del Monte Foods' pet division, Mars Petcare US, Sunshine Mills Inc, and Simmons Pet Food.
The manufacturing plants for the above brands are mostly located in the United States but others span across the globe.
Mars hasn't been very transparent about where they manufacture Ol' Roy, leaving its customers to draw many conclusions.
There's really no telling whether the product is made strictly in the US or in other countries.
The only consolation is that Mars claims to follow the Association of American Feed Control Officials (AAFCO) nutrient profile in all its products.
The federal agency helps define the right ingredients used in pet food diets.
It thus controls companies and keeps them from using harmful ingredients for your pets.
That is somewhat reassuring for pet parents who are on the edge about the production process and ingredient selection of Ol' Roy.
Is Ol Roy Made In China?
China is renowned for its leniency when it comes to controlling pet food companies.
As such, it is not the ideal place to manufacture pet diets.
Sadly, many companies have plants in China despite the country's reputation.
Mars is one of the many corporations to own production plants in China.
There is no evidence showing that Ol' Roy is made in the Asian continent but it wouldn't come as a surprise if we discovered that production takes place there.
Has Ol' Roy Had Any Recalls?
Ol' Roy has unfortunately been recalled a few times in the past.
The latest was in 2018 when the FDA put the Turkey Bacon recipe on the spot for potential low levels of pentobarbital.
10 years before that, 12 Ol' Roy dog foods were also recalled for having high salmonella potential.
Other recalls came about in November 1998, June 2006, March 2007, June 2007, and September 2008.
Parting Thoughts
Since Ol' Roy was taken over by Mars. Inc, it is pretty hard to know where the pet food line is manufactured.
High chances are that it is made in US-based Mars facilities but they could also be produced elsewhere on the planet.
If you have any concerns about the quality and safety of Ol' Roy, contact Walmart and ask where the food is made.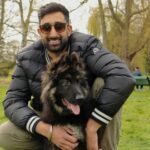 Sable McNeil is a canine chef, professional pet blogger, and proud owner of two male dogs. I have been an animal lover all my life, with dogs holding a special place in my heart. Initially, I created this blog to share recipes, tips, and any relevant information on healthy homemade dog treats. But because of my unrelenting passion to make a difference in the world of dogs, I have expanded the blog's scope to include the best information and recommendations about everything dog lovers need to know about their canine friends' health and wellbeing. My mission now is to find the most helpful content on anything related to dogs and share it with fellow hardworking hound lovers. While everything I share is in line with the latest evidence-based veterinarian health guidelines, nothing should be construed as veterinary advice. Please contact your vet in all matters regarding your Fido's health.