As an Amazon Associate, we may receive a small commission from qualifying purchases but at no extra cost to you. Learn more.
You may be discerning about the food you consume but your dog isn't.
Sure, he has a magical nose but he cannot interpret what is safe for him and what is not.
When you offer your pooch commercial food filled with harmful ingredients, he will gobble it up as long as it satisfies his taste buds.
That calls for extra caution on your part.
There are thousands of dog foods in the market right now manufactured by different brands.
Whatever needs your dog has, you will be bombarded with myriad options.
If you don't know how to pick the right diet, you may end up getting a substandard diet for him.
Considering Victor dog food?
With recipes that are high in meat protein and considerable amounts of vegetables and fruits, the food is designed for dogs.
The company claims to use zero soy, gluten, soy, and wheat as well as preservatives, flavors, and artificial colors.
But as usual, you need to dig deeper to know the origin of their recipes and if their manufacturing processes are safe for your dog.
We have already done that and came up with this post.
Let's dive right in…
Victor Dog Food At A Glance
Victor describes its dog food as "Super Premium".
By using meat protein as its primary ingredient, the foods help support a dog's immune and digestive systems.
The recipes are GMO-free and are made using local ingredients.
Most importantly, the foods don't contain harmful chemicals such as preservatives and artificial colors or bad grains like soy, wheat, and corn.
Victor dog food is mainly dry kibble but the company also produces several canned foods, horse feed, and cat food.
The brand has grain-free dry options and different formulas for specific life stages of canines.
It categorizes its products into one premium formula, dry food formulas, and canned foods.
The kibbles have Victor's patented VPRO ingredient blend of mineral complexes, selenium yeast, probiotics, and prebiotics to boost digestion and support the immune system.
Where Is Victor Dog Food Made?
Victor dog food is a brand name owned by Mid America Pet Foods which manufactures all the Victor food recipes in a small plant located in Mount Pleasant, Texas.
The company maintains that the Texas facility is the only one that does the production of all its products.
Keeping a small family-oriented business gives Mid America Pet Foods good control over its recipes.
They can monitor how the ingredients are sourced and tested, the processing process, and tests done on the products before they hit the market.
Victor claims to get its ingredients from trusted and valued local suppliers, farms, and ranches.
Most of the suppliers are a day's drive from the manufacturing facility. As such, they are assured of high-quality and safe ingredients.
The brand also carries out regular tests on the ingredients and finished products to make sure they meet the high standards set and are ready for their pets.
You may also want to check out: Where Is Ol' Roy Dog Food Made?
Who Bought Out Victor Dog Food?
As mentioned before, Victor dog food is owned by Mid America Pet Food.
In December 2020, Mid America was acquired by TA Associates.
The latter is one of the leading private equity firms in America.
It was founded in 1968 and has been investing in different industry groups such as healthcare, technology, consumer products, business services, and financial services.
Currently, the firm has invested in over 560 companies, making it one of the 50 largest private equity firms globally.
Is Victor Dog Food Made In China?
The only known plant that manufactures Victor dog food is the small facility in Mount Pleasant, Texas.
There are no other locations in the United States leave alone China.
So, the short answer to the above question is: No, Victor dog food is not manufactured in China.
There are no reports showing that the company sources any ingredients in China as well.
Has Victor Ever Had A Recall?
Since 2007 when Victor introduced its brand of dog food, it hasn't had any recalls.
Considering that most pet food companies have been recalled severally, this speaks volumes about the integrity of Victor dog food.
Is Victor Good For Dogs?
Like many commercial dog foods in the market, Victor has its advantages and disadvantages.
There's a lot to love about the brand, one of which is the fact that it has had no recalls. That in itself sets the company at the top.
The food is also made in the United States which is a delight to many dog owners.
Victor uses locally-sourced ingredients and follows AAFCO standards in all its recipes.
Most importantly, the dog food is high in protein, making it palatable to dogs.
Plus, it consists of probiotics and prebiotics to cater to a dog's overall health.
On the negative side, the recipes use meat meals in their kibble rather than real meat.
While meat meal has some protein, it doesn't compare to real meat.
The recipes also lack vegetables and fruits in their complete forms.
In summary, Victor dog food is mostly good for your pup—save for a few cons.
Parting Thoughts
Love Victor dog food?
You'd be happy to learn that the recipes are all prepared in the United States.
The company also sources its ingredients locally to ensure the very best nutrition for its customers.
Now you are in the know!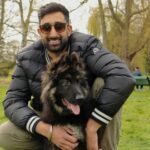 Sable McNeil is a canine chef, professional pet blogger, and proud owner of two male dogs. I have been an animal lover all my life, with dogs holding a special place in my heart. Initially, I created this blog to share recipes, tips, and any relevant information on healthy homemade dog treats. But because of my unrelenting passion to make a difference in the world of dogs, I have expanded the blog's scope to include the best information and recommendations about everything dog lovers need to know about their canine friends' health and wellbeing. My mission now is to find the most helpful content on anything related to dogs and share it with fellow hardworking hound lovers. While everything I share is in line with the latest evidence-based veterinarian health guidelines, nothing should be construed as veterinary advice. Please contact your vet in all matters regarding your Fido's health.