As an Amazon Associate, we may receive a small commission from qualifying purchases but at no extra cost to you. Learn more.
Hill's Science Diet is not a new commercial food brand.
If you have a dog with a medical condition, you have probably shopped for a formula or two from the pet line already.
From pet specialty stores to vet clinics to pharmacies, the formulas are pretty much available everywhere.
They are designed to target specific medical issues but even healthy dogs and cats can benefits from them too.
Perhaps you are looking to get your canine buddy a Science Diet formula but wonder if it is a good move on your part.
As a pet parent, you must vet every food that your doggie consumes.
Many pets have died or suffered greatly from consuming foods with high levels of harmful chemicals.
You don't want yours to join the list.
In this post, I will help you determine if Science Diet dog food is worth your money by answering a common concern among pet parents: where science diet dog food is made
Let's div right in…
Science Diet Dog Food at a Glance
Science Diet is a famous dog food brand owned by Hill's Pet Nutrition Company.
It is one of the multiple pet food brands under the company.
The diet essentially provides specific nutrition for dogs with various life stages and health complications.
Its formulas are varied – perhaps way more than any other brand in the market.
The diet was introduced in the industry in the 1930s by a man named Morris Frank who owned a sick German shepherd dog.
The dog was suffering from kidney failure and after a thorough diagnosis, Frank along with a dog specialist discovered the illness was caused by poor nutrition.
He and his wife soon began making special dog food for the dog.
Their efforts bore fruit and the pooch recovered prompting them to create a company of specialized pet food.
The couple kept making special dog diets under Hill's Pet Nutrition but they were later bought out by Colgate-Palmolive Company.
The first ingredient on the Science diet is real chicken to give your pet a solid nutritional basis.
Whether your pup is sick or healthy, a good dose of lean protein is necessary to boost his overall health.
Other ingredients include whole-grain wheat, pearled barley, grain sorghum, whole-grain corn, and corn gluten meal.
Further down, the recipes contain things like chicken meal, chicken fat, and dried pulp—all of which contribute to your dog's health in one way or another.
Where Is Science Diet Dog Food Made?
As mentioned before, the Science Diet is a brand under Hill's Pet Nutrition – a company owned by Colgate-Palmolive.
The diets are manufactured in the company's facilities located in the US.
The main plant is a 500,000-foot state-of-the-art facility developed in 2010 in Emporia, Kansas,
In addition, Colgate-Palmolive owns other plants in Topeka, Kansas, Richmond, Indiana, and Bowling Green, Kentucky as well as a canned pet food manufacturing plant and the company's headquarters, the Pet Nutrition center.
In general, Hill's Pet Nutrition Company owns other manufacturing plants in other countries namely the Czech Republic and the Netherlands.
Every Science Diet recipe meets the canine requirements stipulated by the Association of American Feed Control Officials (AAFCO).
All formulas are considered balanced and complete for the life stage or health condition shown on the package.
Hill's Pet oversees the picking of ingredients, processing, and testing of all its products in its manufacturing facilities.
The nutrient standards are given by the National Research Council in Washington DC.
You may also want to check out: Who Makes WholeHearted Dog Food?
Does Science Diet Source Its Ingredients From China?
Colgate-Palmolive essentially sources its ingredients from around the world.
The majority of them are supplied by farmers and ranches in the United States.
However, the ones that aren't available in the country are sourced elsewhere.
Besides making sure that ingredients are always available, getting them from other countries allows the company to tailor its products to the varied needs of its target clients.
It is possible that some of the ingredients come from China but Hill's Pet Nutrition hasn't come out strongly to confirm or deny these claims.
Has Science Diet Dog Food Been Recalled?
Sadly yes.
Despite having a solid reputation with pet owners, Science Diet has been recalled a few times in the past.
To begin with, it was among the more than 100 pet food brands that were recalled in 2007 for having high melamine levels.
Thousands of dogs died from the recalls in totality but the actual number that perished from the Science Diet is unknown.
Hill's Pet also recalled its canned food products for having high vitamin D levels in January and March 2019, making a total of two recalls in one year.
Further, the company voluntarily withdrew some of its canned recipes from the market in 2015 for unknown reasons.
Lastly, Hill's Pet also recalled 62 bags of its Science Diet Adult Small and Toy Breed dog food in 2014 stating salmonella contamination.
Parting Thoughts
Hill's Pet Nutrition is a giant when it comes to manufacturing quality and affordable pet food.
Its Science Diet brand of dog food is a favorite among many pet owners, especially those with sick dogs.
The diets are made in United State facilities but the ingredients are sourced across the planet.
Is the diet good for your dog?
You make the decision yourself.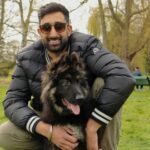 Sable McNeil is a canine chef, professional pet blogger, and proud owner of two male dogs. I have been an animal lover all my life, with dogs holding a special place in my heart. Initially, I created this blog to share recipes, tips, and any relevant information on healthy homemade dog treats. But because of my unrelenting passion to make a difference in the world of dogs, I have expanded the blog's scope to include the best information and recommendations about everything dog lovers need to know about their canine friends' health and wellbeing. My mission now is to find the most helpful content on anything related to dogs and share it with fellow hardworking hound lovers. While everything I share is in line with the latest evidence-based veterinarian health guidelines, nothing should be construed as veterinary advice. Please contact your vet in all matters regarding your Fido's health.