As an Amazon Associate, we may receive a small commission from qualifying purchases but at no extra cost to you. Learn more.
In this day and age, pet parents are all about the happiness of their pets.
They don't only want food that caters to their nutrition but one that their pets enjoy taking and smelling.
That is where Beneful scores well with many pet owners.
It is made to fill your dog's bowl with interesting shapes, colors, and textures.
Beneful prides itself in making recipes based on real meat as the main ingredient.
In a world where many brands prefer to use meat meals and meat by-products, getting real meat dog food is a win.
Besides real meat, Beneful formulas also use high-quality grains and vegetables to strike a good nutrient balance for dogs.
What's more, the company markets itself as an affordable option compared to its counterparts.
Should you pick up Beneful for your beloved pup?
Where is the food manufactured in the first place?
Let's investigate…
Who Owns Beneful Dog Food?
Beneful comes from two words, benefit and bountiful.
The food is meant to completely satisfy your dog's nutrition in more ways than one.
The brand is owned by Nestle Purina PetCare – one of the leading corporations in the pet care industry.
It debuted in 2001 at a time when dog owners were radical about feeding their pets what almost looked like what they'd put in their own plates.
Right from the onset, Beneful was designed to look like what we consider as a stew.
The recipes smelled and tasted like stew and dogs couldn't get enough of it.
In 2006, Purina expanded by adding "Prepared Meals" to its portfolio.
The foods were packaged in clear plastic tubs from where dog owners could check what was inside the tubs right at the store.
They kept pushing the buttons and now, the brand is known worldwide for making quality, tasty, and affordable pet food.
As of 2020, the pet food company was ranked as the second in the world with approximately $14 million in annual revenue
Where Is Beneful Dog Food Made?
According to the Purina website, 99% of Purina pet foods are made in the United States.
The giant corporation owns multiple manufacturing plants in the States including Davenport, Iowa, Flagstaff, Arizona, and Fairburn, Georgia.
We can't know which one specifically produces Beneful.
What we know for sure is that Purina owns and operates all the US factories and facilities which make its products.
Because of this, the pet company stays on top of the quality of its foods and tracks all the ingredients that go into the recipes.
The facilities also have on-site QA labs to help monitor the nutritional value and safety of the dog food.
Purina claims that it carries out 30,000 quality safety and quality checks on its ingredients, receiving processes, processing, packing, and receiving.
The ingredients sourced must meet and exceed AAFCO and FDA standards for pet food.
Not only does Purina make its food in the United States but also sources most of its ingredients in the country.
The US is famous for its close monitoring of pet companies to hold them accountable for what they put on the market.
The products are highly regulated and must meet sky-high guidelines placed by different government agencies.
Because of this, pet owners trust products made by US companies over those that are manufactured elsewhere.
You may also want to check out: Who Makes WholeHearted Dog Food?
Has Beneful Had Any Lawsuits or Recalls?
Beneful pet brand has undergone only one recall which took place in 2016.
This was a voluntary recall meaning that Purina itself made the recall after it identified something amiss with some of its formulas.
According to the brand, the specified diets had inadequate minerals and vitamins.
While Beneful hasn't had many recalls, the brand has faced lawsuits and complaints from online consumers.
In 2011, many people spoke up about their displeasure with the Beneful dog food citing different things.
Nestle called the complaints "misleading' and 'false"
However, in 2015, a class-action lawsuit was filed by a consumer claiming that the dog food contained toxic substances that affected (killed or made sick) 1400 dogs.
Again, the company called the allegations 'baseless' saying that Beneful was still committed to producing high-quality nutritious pet food.
Luckily for Beneful, the lawsuit was dismissed.
Parting Thoughts
Is Beneful exclusively produced in the United States?
Sure it is, according to Purina. All their products are made in their manufacturing facilities located in different parts of the country.
The ingredients are sourced both in the US and across the planet depending on the formula.
If your doggie enjoys and benefits from some Beneful dog food formulas, it is reassuring to know where the food comes from.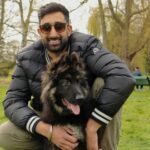 Sable McNeil is a canine chef, professional pet blogger, and proud owner of two male dogs. I have been an animal lover all my life, with dogs holding a special place in my heart. Initially, I created this blog to share recipes, tips, and any relevant information on healthy homemade dog treats. But because of my unrelenting passion to make a difference in the world of dogs, I have expanded the blog's scope to include the best information and recommendations about everything dog lovers need to know about their canine friends' health and wellbeing. My mission now is to find the most helpful content on anything related to dogs and share it with fellow hardworking hound lovers. While everything I share is in line with the latest evidence-based veterinarian health guidelines, nothing should be construed as veterinary advice. Please contact your vet in all matters regarding your Fido's health.