As an Amazon Associate, we may receive a small commission from qualifying purchases but at no extra cost to you. Learn more.
Among the most integral aspects of your dog's overall care is the food it consumes.
It is imperative to provide your dog with a continuous supply of nutritious foods that ensure his healthy well-being.
However, choosing the right dog food can be a challenge for many pet parents given that there are an extensively wide variety of food options available in the market today.
Understandably so, shopping for dog food can be somewhat overwhelming, especially if you are strapped for cash.
Most pet owners believe that the most costly dog food brands offer higher nutritional value than cheaper varieties.
The truth, however, is that this is not always the case.
There are certain budget options that fuel your dog just as much as their expensive counterparts.
Top of the list is Retriever Dog Food, which is purposely made for the not-so-exorbitant farm lifestyle.
What is Retriever Dog Food?
Retriever Dog Food is an affordable variety safe for dogs in all stages of life and sold exclusively in TSC retail stores.
Retriever Mini Chunks is one of the brand's most commonly bought varieties as it is fit for all dogs regardless of age.
Other varieties include dry or canned puppy formulas and high-protein formulas for elderly dogs.
Unfortunately, some Retriever Dog Food varieties are made using questionable ingredients that might be incompatible with some dogs, including corn, blood meal, and chicken by-products.
Ensure that you check the label keenly for ingredients before buying, especially if your dog has a sensitive stomach.
You may also be interested in: 35 Dog Food Facts Every Caring Dog Owner Must Know
What Company Makes Retriever Dog Food?
This dog food brand is a product of Tractor Supply Company (TSC).
The company was founded in 1939 by Charles Schmidt.
At the time, the company was a retail establishment for tractor parts based in Chicago.
Over the next few decades, TSC enjoyed significant success as it managed to open more retail centers in Iowa, Minnesota, and Nebraska.
It also set up shop in Canada in 1967, was included in the New York Stock Exchange in 1959, and went public through NASDAQ (National Association of Securities Dealers Automated Quotations) incorporation in 1994 under the TSCO symbol.
TSC's expansion continued through the late 1990s and early 2000s as the company began rolling out various brands for people with an interest in gardening, livestock, and pets.
Among the brands rolled out during this period is Retriever Dog Food.
Today, TSC is one of the leading livestock and pet products retailers in the country with almost 2000 retail stores distributed across 49 states, around 20,000 products, and more than 20 million loyalty program members.
Where is Retriever Dog Food Made?
Information pertaining to the manufacture of Retriever Dog Food is very scarce.
However, TSC states that all its products are manufactured in the USA under high production standards.
The company headquarters and primary manufacturing plant is located in Brentwood, Tennessee.
The locations of TSC's other manufacturing sites are not public.
Nonetheless, the company operates 9 logistics centers in the country where supplies and manufactured products are packaged or sourced.
These include facilities in Casa Grande, AZ; Frankfort, NY; Macon, GA, Waco, TX, Pendleton, ID, and Hagerstown, MD.
The most recently opened logistic center is based in Navarre, OH.
This facility covers approximately 895,000 square feet and is the most expensive of the 9 as it took up a massive investment of around $70 million.
TSC sources its ingredients from different local vendors. Purina Animal Nutrition is the company's leading supplier of premixes, complete feeds, ingredients, and mineral supplements used in dog food formulas.
The vendor was awarded the highly prestigious 2021 Top TSC Vendor Partner Award due to its continuous and innovative support of TSC's manufacturing processes.
Are Retriever Dog Foods Made in China?
Modern pet owners are wary of pet products made or sourced from China.
A 'Made in China' label is today considered an outright red flag.
This is due to the 2007 pet food poisoning scandal whereby the FDA found traces of cyanuric acid and melamine, both of which are toxic to dogs, in pet food ingredients sourced from this Asian nation.
Fortunately, none of Retriever Dog Food's ingredients are sourced from Chinese vendors.
This brand is safe for your pet's consumption as it is manufactured according to the highest safety standards and all ingredients are sourced from certified vendors.
Conclusion
Are you looking for inexpensive dog food that offers your canine companion high nutritional value?
Retriever Dog Food ticks all the right boxes.
Manufactured and distributed by TSC, this dog food is designed to meet the nutrition needs of dogs in all life stages.
Although specific details regarding the product's manufacturing locations are scarce, the company states that its products are manufactured locally.
Moreover, it also sources its ingredients from local vendors, most notably Purina Animal Nutrition.
As such, you can put to rest any worries you might have previously harbored regarding the safety of Retriever Dog Food
Last Updated on October 6, 2022 by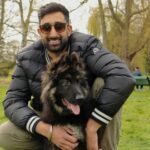 Sable McNeil is a canine chef, professional pet blogger, and proud owner of two male dogs. I have been an animal lover all my life, with dogs holding a special place in my heart. Initially, I created this blog to share recipes, tips, and any relevant information on healthy homemade dog treats. But because of my unrelenting passion to make a difference in the world of dogs, I have expanded the blog's scope to include the best information and recommendations about everything dog lovers need to know about their canine friends' health and wellbeing. My mission now is to find the most helpful content on anything related to dogs and share it with fellow hardworking hound lovers. While everything I share is in line with the latest evidence-based veterinarian health guidelines, nothing should be construed as veterinary advice. Please contact your vet in all matters regarding your Fido's health.