As an Amazon Associate, we may receive a small commission from qualifying purchases but at no extra cost to you. Learn more.
Rachael Ray Nutrishdog food brand has established itself in the market by making affordable, natural, and varied dog diets.
With the promise of using organic ingredients, the company manufactures high-protein meals using quality meats as the primary ingredients.
The recipes are complemented with gluten-free grains, functional fruit, and nutritional vegetables such as blueberries, peas, apples, and carrots.
To round things up, the recipes are also infused with essential vitamins for nourishing diets.
The brand has foods for healthy dogs as well as those with special nutritional needs.
Whatever your dog's needs are, you can always find a Rachael Ray recipe or two for him.
However, the safety of your dog must always come first. Many pet food companies promise one thing and deliver another.
In this post, I will tell you where Rachael Ray dog food is made.
This way, you will know if what you are giving your dog is safe or not.
Who Owns Rachael Ray Dog Food?
Rachael Ray was launched way back in 2008 by the celebrity chef and TV personality Rachael Ray.
Amidst cooking for humans and making shows, Ray thought that her pitbull Saboo deserved to eat good food like the rest of the family.
After looking around for commercial foods, she discovered there was a gap in the market.
She couldn't find nutritious yet delicious dog food.
Just like that, the TV personality decided to get into the pet food market.
Rachael got in touch with Ainsworth Pet Nutrition who together came up with the Rachael Ray Nutrish pet foods.
It took off and grew in leaps and bounds.
Eight years later, it had become one of the fastest pet food brands in the United States.
In 2019, Ainsworth was bought by JM Smucker's Big Heart Pet Brand division.
JM Smucker Company is located in Orville, Ohio, and also owns other pet brands such as Milk-Bone, Milo's Kitchen, Meow Mix, and Nature's recipe.
Rachael Ray pet food only included a couple of recipes at the start.
However, over the years, the brand expanded and now distributes a wide range of dry and wet foods as well as dog treats.
The Nutrish brand consists of five lines of pet food namely:
Every recipe caters to a different need and encompasses different vitamins, fruits, veggies, fats, proteins, and minerals accordingly.
Where Is Rachael Ray Dog Food Made?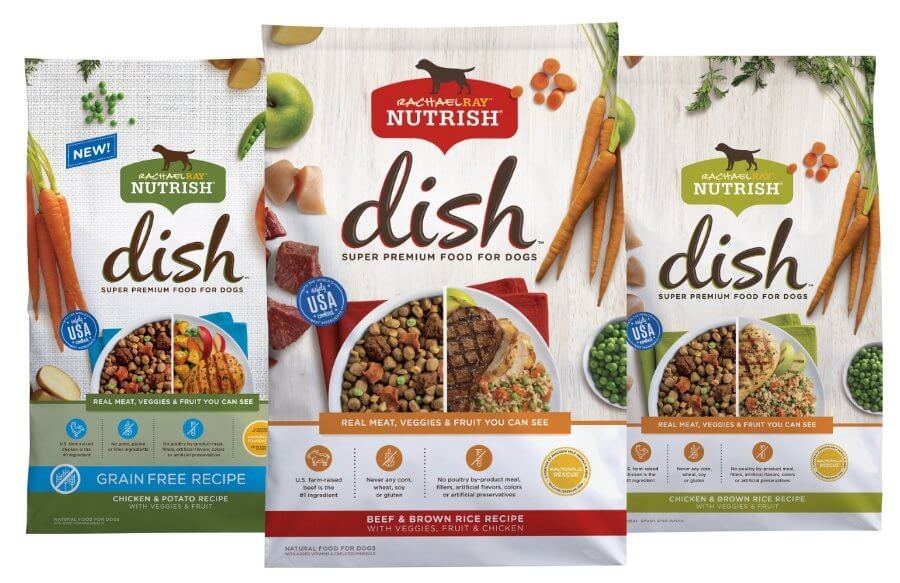 As mentioned before, Rachael Ray dog food is currently owned by JM Smucker's pet division Big Heart Pet Brands.
The company has manufacturing facilities in the United States that produce its wet food recipes.
It is headquartered in One Maritime Plaza, San Francisco but owns several production and distribution facilities in other places such as Topeka, KS, Pittsburg, PA, Bloomsburg, PA, San Pedro, CA, and Buffalo, NY.
While Rachael Ray wet dog food is manufactured in the States, its dry food recipes are made in Thailand.
Many pet companies are known to have production facilities in the Asian country for one reason or the other.
The bulk of them does it because labor is accessible and cheaper compared to other countries.
Additionally, there's an abundance of fresh fish in Thailand, thanks to its vast coastlines, rivers, lakes, and marinas.
Many dog food recipes rely on fish, making Thai a great place to put up a pet food manufacturing plant.
Lastly, Thailand is pretty serious when it comes to pet food production.
Its version of the FDA (FDA Thailand) is one of the best in the globe.
Foods made in the country must pass through stringent safety and quality protocols.
All these factors make Thailand a great nation for the manufacture of Rachael Ray dog food.
You may also want to check out: Where Is Kirkland Dog Food Made?
Is Rachael Ray Dog Food Made In China?
JM Smucker and Big Heart Pet Brands get their ingredients across the globe.
Most of it is received from the United States but they go as far as Canada, Australia, Europe, and New Zealand to get others depending on the products being manufactured.
Rachael Ray is adamant about the fact that none of their ingredients are sourced from China.
We sure hope they are not fooling dog owners.
Any Recalls?
Rachael Ray has not had a very smooth time doing business.
It has faced both recalls and lawsuits that have almost brought the company to its knees.
The first recall was its 2015's cat food recipe that was claimed to have excessive amounts of vitamin D.
The second one was in 2019 when the FDA put Rachael Ray's grain-free recipes among other brands for different toxic potentials.
In 2018, consumer, Markeith Parks, filed a lawsuit against the company claiming that the labels on the recipes are misleading and don't include what's in the food.
Thankfully, the suit was dismissed in 2019.
Conclusion
Rachael Ray dog food is a favorite among pet owners for its affordability and quality products.
The company that owns the brand—Big Heart Pet Brands—makes its wet and dry food recipes in the United States and Thailand respectively.
The ingredients are found anywhere on the planet but production takes place exclusively in these two countries.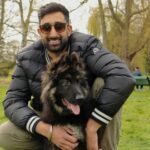 Sable McNeil is a canine chef, professional pet blogger, and proud owner of two male dogs. I have been an animal lover all my life, with dogs holding a special place in my heart. Initially, I created this blog to share recipes, tips, and any relevant information on healthy homemade dog treats. But because of my unrelenting passion to make a difference in the world of dogs, I have expanded the blog's scope to include the best information and recommendations about everything dog lovers need to know about their canine friends' health and wellbeing. My mission now is to find the most helpful content on anything related to dogs and share it with fellow hardworking hound lovers. While everything I share is in line with the latest evidence-based veterinarian health guidelines, nothing should be construed as veterinary advice. Please contact your vet in all matters regarding your Fido's health.