As an Amazon Associate, we may receive a small commission from qualifying purchases but at no extra cost to you. Learn more.
Milk bones are by far the most popular dog treats on the market today. They are available in almost any local pet food aisle. And no dog can resist a treat from this all-American classic brand.
Honestly, if it wasn't for Milk-Bone treats, some dogs wouldn't have learned basic commands like sit, lay, shake, heel, etc.
For starters, the company is over 100 years old. So, it is not only your pup that loves biscuits and treats from this company—probably his ancestors also enjoyed munching Milk-Bone biscuits!
Despite the fact that the brand is so successful, many dog parents are still wondering whether their biscuits and treats are healthy for dogs.
To clear the air around this old dog treat brand, I will try to cover everything you need to know about giving your dog Milk-Bone treats.
About Milk-Bone
As hinted above, Milk-Bone has been in the dog biscuit industry for more than 100 years.
The biscuits were first manufactured in 1908 by New York-based F.H. Bennett Biscuit Company.
In 1931, the National Biscuit Company (or Nabisco) acquired the bakery, increased its manufacturing capacity, and moved it to Buffalo in 1957, where it still operates to date.
Under the ownership of Kraft Foods, Nabisco sold the Milk-Bone rights in 2006 to Del Monte Foods.
In March 2015, the Big Heart Pet Brands (pet division of Del Monte Foods) sold the Milk-Bone brand to J.M. Smucker Company.
Milk-Bone biscuit was originally named Maltoid and was basically a bone-shaped dog treat made from milk, meat products, and minerals.
Between 1915 and 1926, the biscuit's name was changed to "Milk Bone" due to its high composition of cow's milk.
Over the past few decades, the brand has been expanded to include other flavors like beef and chicken.
Their marketing focus also shifted from being a mere dog treat company to a brand that promotes cleaner teeth and better oral health in dogs.
In fact, in the past few years, the company has manufactured a wide range of low-calorie treats, dental chews, and trail mix.
Recently, they launched Milk-Bone brushing chews, which they claim are as effective in reducing plaque buildup and bad breath in dogs as brushing your pooch's teeth twice a week.
Another important aspect of the company is its leading role in giving back to the community. The company is famed for the Canine Assistant Program, which supplies trained dogs to help disabled people become independent, courtesy of their canine companions.
Recently, the company, in partnership with the Public Broadcasting System, produced a documentary about the program and the good things they do.
For more information about Milk-Bone's history, check their website.
Milk-Bone Ingredients
Milk-Bone ingredients depend on the product that you choose—ingredients in Marosnacks Dog snacks may differ from Gnawbones Dog Treats.
However, in general, a typical Milk-Bone treat contains:
Flours (Wheat flour, Wheat germ, wheat bran, Malted Barley Flour, etc)
Minerals (such as Calcium Iodate, Ferrous Sulfate, Manganous Oxide, Zinc Oxide, etc)
Vitamins ( like Vitamin A, E, D& B12 supplements, Riboflavin supplements, folic acid, D-Calcium Pantothenate, etc)
Preservatives (BHA, Sodium Metabisulfite, etc)
According to Milk-Bone Company's website, most of these ingredients are sourced from the US.
Like other dog food companies, they may source a few minor ingredients from other countries due to limited availability in the US.
However, their quality standards apply to all the ingredients irrespective of the country of origin.
The only Milk-Bone product that is not manufactured in the US is the Milk-Bone GnawBones.
The product is currently manufactured in China but using globally sourced ingredients.
According to the company, this particular product requires a special manufacturing process that is not currently feasible in the US.
Are Milk Bones Bad For Dogs?
The short answer is: Dogs can eat Milk-Bone without any issue.
These dog biscuits have been around for over 100 years, so if you feed them to your dog in moderation (like other treats), Milk-Bone shouldn't have adverse health effects on your dog.
In fact, there are health benefits that your dog may gain from an occasional Milk-Bone treat, including:
Freshens your pup's breath
Its crunchy texture may help prevent tartar and plaque buildup
As seen in the ingredient list, these biscuits are loaded with vitamins and minerals that can improve your dog's overall health.
Milk-Bone contains wheat and corn, so if your dog is intolerant to gluten, you should consider giving him other dog biscuits or treat alternatives.
The Dose Makes the Poison
Although Milk-Bone biscuits are safe for dogs and have been around for several years, they are not the healthiest and best treats for dogs.
So, they should NEVER form the bulk of your Fido's regular diet.
As a guide, Milk-Bone should only be given as treats, which implies that they shouldn't make up more than 10 percent of your dog's regular diet.
Milk-Bone themselves recommends about 1-3 biscuits per day. They also suggest feeding your dog 1 biscuit per 10-33 pounds of your dog's body weight.
You should also remember that calorie requirements (and ultimately the amount of Milk-Bone to give your dog) may also vary with your dog's size and level of activity.
When consumed in large quantities, Milk-Bone can produce certain unpleasant side effects in dogs, including gastrointestinal issues, diarrhea, skin diseases, and a host of other health issues.
Here are more reasons why excess Milk-Bone isn't good for your pooch.
I. Artificial Preservatives
Milk-Bone products include preservatives such as butylated hydroxyanisole (BHA).
Ideally, these preservatives are added to certain Milk-Bone ingredients to help extend the whole product's shelf life.
However, they can cause a wide array of health issues in dogs after long-term consumption
(Since most dog parents who are asking about the safety of Milk-Bone products are concerned about the presence of BHA, we have covered the issue in more detail in the subsequent sections).
II. Sugars and sweeteners
Nearly every Milk-Bone product has sugar or sweetener as one of its ingredients.
While such sugars are meant to boost the taste and flavor of the treats, they may lead to excess weight gain in dogs. Overweight dogs are vulnerable to lots of heavy conditions such as thyroid diseases.
Sugar may also cause blood glucose spikes in diabetic dogs.
III. Chemicals
Besides preservatives, Milk-Bone may also contain other chemicals that may react with your dog's digestive system and cause serious health issues such as diarrhea and liver failure.
Such chemicals may also lead to allergies in some dogs.
Milk-Bone versus BHA Debate
As hinted above, the most common concern about the safety of Milk-Bone products revolves around the use of BHA.
Most dog parents are worried about the safety of Milk-Bone products because they contain BHA, a preservative that is believed to be carcinogenic.
There are also a few findings worth mentioning:
According to this report by the National Institute of Health, BHA was found to cause benign and malignant tumors in lab mice.
However, the FDA still considers the preservative as GRAS (Generally Recognized as Safe). And that's why many commercial food companies still add it to meats, fats, and foods containing fats.
What can we deduce from these reports?
Well, using products with natural preservatives is safer. If you find out that particular dog food has been preserved with BHA and other artificial "shelf-life extenders", you may want to stand aside.
Of course, no dog owner will be comfortable to continue feeding his dog a substance that is suspected of causing cancer.
So, should you avoid giving your dog Milk-Bone products?
Not really. FDA still permits the use of BHA as a food preservative under the assumption that it is safe in low doses. Milk-Bone adheres to this regulation and even states on their website that:
"We add trace amounts of BHA to their dog treats to help preserve fats and protect the treats against staleness. Trace amounts of BHA are completely harmless. We hope that this information puts our customers' minds at ease."
So, if you are going to give your canine friend Milk-Bone treats in moderation (and only as a treat), you shouldn't be worried.
Related: Can Humans Eat Milk Bone Dog Treats?
Does Milk Bone cause cancer in Dogs?
The rumor about Milk-Bone causing cancer in dogs is mainly fueled by the fact that the company uses BHA as an anti-oxidant in their products.
Hopefully, the above explanation has cleared the air on the issue. Besides, cancer is a complex issue with multi-factorial origins, including genetics.
While what you feed your dog is critical to his health and all kinds of treats should be given to dogs in moderation, it is not fair for people to blame cancer cases on a product that they probably fed their dogs 2 years ago.
Milk-Bone and other commercial biscuits may not be the healthiest treats for your dog, but they are not buckets of radioactive sludge either.
Does Milk-Bone Cause Diarrhea in Dogs?
No. Milk-Bone doesn't cause diarrhea in dogs.
However, like any other dog treat, giving your dog too much Milk-Bone can cause gastrointestinal upset and even diarrhea.
The problem may even be compounded if your dog is allergic to wheat, milk, or bone meal—the main ingredients in Milk-Bone.
However, even if your pooch is allergic to these ingredients, you may not see any reaction if you give him one or two Milk-Bone biscuits.
But if you feed him way over the recommended quantity, then diarrhea is a possibility.
Have Milk-Bone Treats Been Recalled?
The short answer is No.
For over 100 years that the company has been in operation, none of their products has been recalled.
However, if this Facebook post by Pet Sore Universe is anything to go by, the company seems to have withdrawn two sizes of dog biscuits (Lot #12071K) in 2011 because they had not completely dried post-baking.
But the items never posed any safety risks, and couldn't trigger a recall or any legal action from the FDA.
Do Milk Bones Clean Dogs Teeth?
Dry kibble and other types of dog biscuits have been credited with keeping dog teeth clean, especially when compared to wet dog foods which tend to be stickier and often get trapped in between the dog's teeth.
Based on this analogy, Milk-Bone biscuits can help clean your dog's teeth.
As aforementioned, over the past few years, the marketing focus of the company shifted from being a mere dog treat giant to a brand that promotes cleaner teeth and better oral health in dogs.
They even have specific products that are designed to reduce tartar and plaque build-up.
Milk Bone Brushing Chews, for instance, is scientifically designed to maintain a healthy oral profile in dogs.
The company claims that the chew can even reach your dog's back teeth as well as down to the gum line.
The Chew has even received the VOHC's Seal of Approval for plaque buildup control, which is proof that it works.
Milk Bone Dog Treats Reviews
Which Milk-Bone treat should you get for your dog?
Well, this a decision that boils down to your dog's preferences and what you want to achieve as far as your dog's diet needs are concerned.
That being said, here is a quick review of some of the best Milk-Bone products that your pup will enjoy:
If you are looking for the same crunchiness of the Milk-Bone Original Biscuits, this is the product to go for.
The biscuit features 5 delicious flavors that your pooch will definitely love even if he is a choosy eater.
The product has rave customer reviews, so you won't go wrong if you get it for your pup.
If your dog is allergic to wheat, consider getting him this particular Milk-Bone product.
It is wheat-free and formulated with real chicken that is not only easy to chew but also boasts a rich, mouth-watering taste.
The treats are also fortified with 12 vitamins and minerals to boost your dog's overall health.
As the name suggests, this Milk-Bone snack combines the crunchy goodness of a biscuit with the mouth-watering taste of real bone marrow.
If you are looking for something that can help your pup maintain strong bones and teeth, this wholesome Milk-Bone treat has you covered.
If you have a puppy or senior dog that has a hard time chewing dry or hard things, this is the best Milk-Bone treat you should consider getting him.
It is soft, chewy, and made with real beef, so your dog will not only enjoy the savory flavor but will also get a lot of proteins in the end.
All dogs love peanut butter, so matter the kind of eater your dog is, he will surely love this Milk-Bone Treat.
It comes with 3 peanut butter tastes—normal peanut butter taste, Bacon, and Honey flavors—so you can choose what works best for your dog.
Most dog owners also use peanut butter treats to teach their dogs new tricks.
Although the above Milk-Bone treats will help your dog maintain good oral health, this treat is specifically formulated for that purpose.
It is scientifically designed to clean your pup's mouth like a toothbrush.
This is not a mere claim; the tartar control capability of this treat is backed by the Veterinary Oral Health Council (or VOHC) Seal of acceptance.
If you have a fast eater, this long-lasting knotted chew is what you should go for.
The knots encourage prolonged chewing, which can also go a long way in cleaning your pup's teeth.
Made with real chicken and rawhide-free, the chew is also recommended for dogs with sensitive stomachs.
Finally, we recommend this particular Milk-Bone product for dog owners with fussy eaters.
It comes with 4 amazing meaty flavors that your dog will find irresistible—chicken, bacon, liver, and beef.
It also crunchy and will help your dog maintain good oral health.
Quick Tips for making the most out of Milk-Bone Dog Treats
To make the most of Milk-Bone treats:
If your dog is allergic to certain foods, check the label of the Milk-Bone product you want to share with him to ensure that the biscuit will be safe for him. Common symptoms of Milk-Bone allergies in dogs are skin itching, rashes, inflammations, diarrhea, coughing, drooling, rapid breathing, loss appetite, etc. Learn more about allergies in dogs here: Best Foods for Dogs with Allergies: Everything You Need to Know.
Also, check the label to be sure of the recommended intake guidelines.


Break the biscuit or chews into small pieces if you are feeding a small dog.
And if you are giving Milk-Bone to your dog for the first time, monitor his progress for a few hours after munching the treat. Contact a vet if you notice any abnormal symptoms.
Have a bowl of water nearby when giving your dog Milk-Bone or any other treat as many dogs like to wash dry kibble and treats with water.
Healthy Alternative to Milk Bones
Although Milk-Bones are very popular dog treats, you may not be comfortable with trace amounts of BHA in them.
If that's the case, you are free to try alternatives. You have many choices when it comes to alternatives:
If you are looking for something that your dog can chew for long to help him work around his teeth and prevent plaque and tartar build-up, check the following posts:
Good Luck in finding your pup a suitable Milk-Bone biscuit or an alternative treat!
Image Sources: 1,2
Last Updated on January 17, 2023 by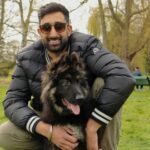 Sable McNeil is a canine chef, professional pet blogger, and proud owner of two male dogs. I have been an animal lover all my life, with dogs holding a special place in my heart. Initially, I created this blog to share recipes, tips, and any relevant information on healthy homemade dog treats. But because of my unrelenting passion to make a difference in the world of dogs, I have expanded the blog's scope to include the best information and recommendations about everything dog lovers need to know about their canine friends' health and wellbeing. My mission now is to find the most helpful content on anything related to dogs and share it with fellow hardworking hound lovers. While everything I share is in line with the latest evidence-based veterinarian health guidelines, nothing should be construed as veterinary advice. Please contact your vet in all matters regarding your Fido's health.