As an Amazon Associate, we may receive a small commission from qualifying purchases but at no extra cost to you. Learn more.
Commonly referred to as a "designer dog", a Goldendoodle is a sweet and charming pup. From looks to intellect and affection, there's everything to love about this special dog breed.
It is basically a beautiful mix between a Poodle and a Golden Retriever—complete with the wits and playfulness of her parents. This attractive and affectionate mutt is branded"designer dog" because she's carefully bred to have both the qualities of her parents.
If you are looking for a sweet dog with just the right amount of energy, attractiveness, and intelligence, look no further than the Goldendoodle.
Being a smart and intelligent dog means she needs to be entertained 24/7. This is no mean feat unless of course, you have the right toys for her.
Lucky for you, we have reviewed some of the best toys for Goldendoodles in this guide.
What Kind Of Toys Do Goldendoodles Like?
To keep up with a Goldendoodle's energy, you need to get a diverse stockpile of toys. One type of toy may not really cater to her mental and physical activity needs.
Some of the toys you should consider buying for your pup include:
Chew Toys: A Goldendoodle finds a chew toy quite important especially during the teething phase. It helps soothe her aching mouth, help develop the gums, and even clean the teeth.
Puzzle Toys: Whether you have a Goldendoodle puppy or an adult, a puzzle toy can make her life much more fun. This is what awakens her intellect and makes her smarter than she already is. As a matter of fact, if you don't but puzzle toys for your designer dog, she can easily get bored.
Rope Toys: Rope toys make Goldendoodles active. They certainly enjoy pulling and shaking the rope for hours on end
Fetch Toys: Fetch toys serve the same purpose as rope toys, only a notch higher. Join your pup and play Frisbee and ball together along the beach or at the backyard.
Stuffed Toys: Goldendoodles also enjoy playing with stuffed animals and squeaky toys. In addition, they simply enjoy lying next to these types of toys. Like humans, stuffed toys have a soft effect on the pup.
Best Toys for Goldendoodles
Dogs love to play with treat-dispensing toys because there's often a reward in the end. A Goldendoodle is no exception. This is why the StarMark Bob-A-Lot interactive dog toy, filled with kibble is one of the leading food-motivated toys for designer dogs.
It provides everlasting entertainment for your canine friend. The toy comes in two sizes: small (about 6.4" tall and holds up to one cup of food) and large (about 8.9" tall and holds up to three cups of food). The small one has one opening while the large one has two to facilitate easy fallout of the treat or kibble.
Essentially, the toy wobbles back and forth as the dog pushes it around with her paws and nose. As it wobbles, it releases treats occasionally.
It is a perfect toy for fast feeder dogs. Rather than scouring through her meal in haste, your pup will have to work for her meal instead. This not only slows her eating momentum but stimulates her mind as well. It has a rather simple design that fits both large and small mutts.
The best thing is that you can adjust its difficulty depending on the expertise of the dog.
Pros
Easy to use: With the StarMark Bob-a-lot dog toy, you don't have to worry about a bunch of complex directions or little pieces that get scattered all over. All you do is unscrew the yellow upper part and fill it with kibble.
Fits all dogs: Whether your dog is small or large, intelligent or otherwise, hyperactive or slow, she will derive a lot of pleasure and fulfillment from playing with this toy.
Provides mental stimulation: The Bob-a-lot gives your pet a challenge to keep her thoroughly entertained and active.
Cons
Difficult to clean: Unfortunately, cleaning the StarMark-Bob-A-Lot isn't particularly easy. You'll need to unscrew the top in order to have access to the rest of it.
The Outward Hound Ottoson Puzzle Brick Dog Toy is another treat-dispensing, boredom-fighting puzzle toy for a Goldendoodle. This particular one is insanely colorful that your dog will have a hard time letting go of it. Your dog will absolutely fall in love with the look of the toy and definitely the exercise it takes to uncover some yummy treats below. The dog brick is made with compartments that are quite easy to open and close.
To release a treat, your Goldendoodle will need to engage her mind and find a way to uncover it in the sliding blocks and at the base of the compartment. Being a very intelligent dog, she will not rest until she has found all the treats, kibble, and even the frozen puzzle pieces.
Apart from fighting boredom, this dog brick helps to reduce destructive behavior as well. The toy has 20 treat compartments, 8 openable, slidable pieces, and 4 removable bones.
Pros
Helps fight boredom by engaging your dog throughout the day
Strengthens the bond between you and your pooch
Perfect for all Goldendoodles regardless of the age and size
Helps reduce destructive behavior in your dog
Easy to clean: To clean, simply remove the kibble and wash the brick with warm soapy water, rinse, and dry.
Cons
Not durable especially for aggressive dogs. Made from a lightweight plastic material
Too easy for a really smart dog
As the name suggests, the ZippyPaws Squeaky Plush Dog Toy is a fun toy that offers hours of squeaky fun. Typically, the set comes with three large toys (a fox, squirrel, and raccoon). Each toy is fitted with two round speakers. The toys aren't stuffed which makes them durable and mess-free.
The three fun characters give a dog plenty of company. They can play with the toys for hours with the woodland creatures. The plush set comes as a length of 15"38cm, an ideal size for small Goldendoodles. The large one is 19"48cm and is good for a larger sized animal.
Pros
Beautiful design for the modern dog and their owner
Comes in two sizes to fit both small and large dog breeds
Fitted with high-quality speakers for optimal entertainment
Cons
Although they are sturdy, they can be destroyed by large aggressive dogs in a minute
The 9" fun-filled flappy flopper from Hyper Pet also deserves a spot on this list of best toys for a Goldendoodle. It is an interactive fetch and toss toy that has been in use for more than twenty years. It is made from a soft rubber and nylon material that is safe for your dog to chew on. The material is also durable and can withstand long hours of play.
This dog Frisbee is perfect for high-flying games on the grass, water, and snow. Since it floats on water, you can bring it with you as you head over to the beach, pool, or lake with your pooch.
It is awesome for exercise, fitness, and training. It comes with a range of bright colors such as orange, red, yellow, green, and pink to make it easy to spot in the bush, grass, or leaves.
Pros
Durable: the dog toy is made with sturdy nylon and rubber materials
Safe: a Goldendoodle can chew on it for hours on end without any problem
Cons
Some customers have claimed that it gets wet after a few throws after which it becomes hard to fly it straight
The Idepet Dog Toy Ball is also among of the leading puzzle toys for Goldendoodles in the market today for all the right reasons. The toy is a medium-sized colorful ball with grooves used to hide treats. Your pooch will need to work through the grooves with his teeth and paws to get the treats. This stimulates her mind and keeps her busy for hours.
The ball is made by extra-long rubber, a non-toxic material that is both bite-resistant and non-abrasive. It is also safe for your dog to sink her teeth into. It even cleans her teeth in the process. When the treats are done, simply add more through the grooves and let your canine friend figure out how to get them out.
Pros
Thanks to the rubber material used to manufacture it, it is safe for all dogs
Improves a dog's IQ training and intelligence
Improves dental health: not only does the ball clean teeth, but it also boasts strong gums as well
Cons
Requires supervision to avoid accidental chewing
The toy should also be larger than the width of your mutt's pout. Otherwise, she may not effectively get the treats out.
Best Chew Toys Goldendoodles Puppies
A Goldendoodle puppy needs a chew toy that can keep her active while catering to her teething needs. The Benebone Flavor Dental Chew Toy is one such toy. This one has an updated curvy design that is friendly to a teething dog.
A puppy can work her gums in the ridges to soothe her aching gums. The Benebones aren't edible, so your puppy will not care to eat the toy but will be happy to play with it for a long time.
The toy also comes with 100% real flavor for the purpose of flavor and scent. You can get your pup multiple flavors such as peanut butter and real bacon. It also comes in different sizes. The small models are perfect for small puppies while the medium ones are good for an aggressive, medium-sized chewer.
Pros
Safe for dogs: the holes don't fit a dog's jaw. The Benebones are also not edible
Unique design: a dog can chew on the toy from any angle
Trustworthy: the bacon-infused in the toy is 100% USA-sources. The toy is also made in the USA with the highest safety standards.
Cons
Made of nylon that can be quite hard to chew for some puppies
The ridges aren't too strong for aggressive chewers
N-Bone Puppy Teething Ring is a chew treat created to boost your mutt's oral hygiene. Made with 3.5" inch rings and yummy low-fat and natural treats, the delectable dental treat is bound to give your growing puppy a safe chewing experience for hours on end.
It is perfect for soothing pain from teething and gum soreness. The package comes with three treats with chicken flavor but you can get another one (6-pack) with palatable pumpkin flavor.
The chew toy is also made with DHA omega-3 for teeth, skin, bone, coat, and skin health and is free from corn, wheat, rubber, plastic, or nylon.
Pros
Infused with minerals to help promote a dog's dental health
Fitted with low-fat, delicious treats
Has a palatable texture to help alleviate pain associated with gums and teething
Lightweight and easy for a Goldendoodle puppy to hold it in place
Cons
Can be easily chewed into small pieces, therefore, supervision is recommended
An aggressive puppy can blow through it fast
Looking for an expensive, and effective chew toy for your Goldendoodle puppy? This little beauty from Comtim is made from cotton rope and rubber and is soft and flexible for a sensitive puppy mouth. It does well to soothe the gums and clean the teeth. The beautiful bust of color and cute design will steal the heart of your puppy.
The toy measures six inches (including the rope) and is well textured to relieve teething pain. It is suitable for both puppies and small adult dogs.
Pros
The soft and flexible rubber material works well to soothe a teething puppy
It comes in different textures to massage gums, prevent tartar buildup, and clean your dog's teeth
Beautiful design and bright color to keep a puppy thoroughly entertained.
Cons
Can be easily chewed through by an aggressive dog
If you have a Goldendoodle doodle that's a natural chewer, this is a perfect chew toy for her. It is basically a bone made from a rubber material that's perfectly textured to clean teeth, massage the gums, and generally keep her occupied.
The chew toy comes in a number of sizes which means it can be used for dogs of all ages. The WingPet dog chew toy features a high-bouncing feature that stimulates a puppy to jump and leap thus improving her reaction ability and intellect.
Pros
Ideal for interactive play and training
Suitable for dogs of different sizes
Provides a natural way to clean a puppy's teeth and soothe her gums
Cons
Needs supervision to avoid chewing accidents
Last but not least, a dog owner with a growing Goldendoodle puppy needs this amazing chew toys pack. The set comes with five teeth cleaning ropes, all made from floss and cotton to offer a gentle rub on your puppy's gums. There is also a bouncing puppy rubber ball, a rubber teething bone, and a fetch puppy rubber ring. Apart from soothing your dog's gums, these chew toys will clean and remove plaque and tartar buildup.
Pros
Features great shape toys to fetch, chew, and toss
All the toys comes in attractive colors
Cons
Some dogs can easily undo the knots on the ropes and proceed to eat them
What You Need To Know About Goldendoodles
At their best, Goldendoodles are friendly, affectionate, and ridiculously smart. For this reason, these dog breeds have had many roles as guide dogs, search and rescue dogs, therapy dogs, medical assistance dogs, and loyal family pets.
Here are some of their characteristics:
1. Appearance
Goldendoodles have an attractive teddy bear look that makes you want to cuddle them constantly. Their coat is also quite distinct and can grow as a wavy, curly, or straight pattern. The color of the coat varies from apricot, cream, white, black, and light brown.
Goldendoodles are typically young compared to other dog breeds. They come in three sizes namely:
Standard (45-100+ pounds)
Medium (30-45 pounds)
Miniature (15-20 pounds)
Because of being a crossbreed, you can never really tell the specific traits each will have. It is also quite difficult to know the weight range your puppy will fall in when grown.
2. Beauty and Brains
The Poodle comes at a close second after the Border Collie for intelligence. For years, they have effortlessly excelled at various competitions, show performances, and work as service dogs. On the opposite side of the spectrum, the Golden Retriever is strong-built, large and good at sports. It is also known for its intelligence, trainability, and obedience. When you combine these two breeds, the end result is a dog with a ton of beauty and brains.
3. Energy Level
If you have a knack for a dog, you can play Frisbee and fetch with, then a designer dog is your perfect choice. This breed loves fun and plays with her owners. When you have one, be sure your days at the part will be filled with a lot of playfulness.
4. Social Skills
Although not all Goldendoodles are particularly social, most of them have no problem making friends with other gods, cats, children, and adults. Additionally, these breeds don't fancy barking. They have a calm demeanor which makes them excellent pets but not watchdogs.
5. Natural Swimmers
A Goldendoodle and water are like two peas in a pod. Whether you are near a swimming pool, river or lake, this dog will love to take a dip any time of day or night.
How to Choose the Right Toys For Your Goldendoodle
Finding the right toy for your charming dog is no mean feat. To help kick boredom to the curb and get her moving, your pup needs just the right kinds of toys. How do you get a hand on the best ones?
Here are a few tips for success.
Switch Things Up: We've already established that Goldendoodles get bored quite easily. This means that they should have different kinds of toys to keep them occupied. As a result, you might want to keep them guessing by changing your stockpile from time to time.
Focus on Dog-Specific Toys: Most children's toys can be useful in keeping a dog entertained as well. However, when it comes to a designer breed, avoid the temptation of sharing. Simply get her what is made for her personality.
Variety Is Everything: As a smart breed, you have to do so much to counter boredom in your Goldendoodle's life. It is your job to constantly challenge her mind through a variety of toys.
Buy a soft, yet tough toy
Consider its texture, shape, and materials
FAQ
1.Why do Goldendoodles prefer some toys over others?
There's isn't one type of toy that fits all Goldendoodles. Some love to chew toys because they are in a teething phase while others would rather puzzle toys. It all depends on the individual and her needs at the time.
2. Does a Goldendoodle need a playmate?
Yes and no. Although they are great companions, Goldendoodles can exist on their own.
3. What types of chews should you avoid when it comes to Goldendoodles?
Toys that can be torn into bits
Toys with harmful chemicals such as BPA
Toys that look like your normal household items
Toys that are too small for your mutt
Bottom-line
Goldendoodles are as playful as they come. You have to keep them engaged because they get bored quite easily. But with the right toys, these dog breeds will be such a delight for your kids and the entire family. That's why we recommend the above-highlighted best toys for Goldendoodles.
Last Updated on June 5, 2020 by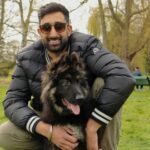 Sable McNeil is a canine chef, professional pet blogger, and proud owner of two male dogs. I have been an animal lover all my life, with dogs holding a special place in my heart. Initially, I created this blog to share recipes, tips, and any relevant information on healthy homemade dog treats. But because of my unrelenting passion to make a difference in the world of dogs, I have expanded the blog's scope to include the best information and recommendations about everything dog lovers need to know about their canine friends' health and wellbeing. My mission now is to find the most helpful content on anything related to dogs and share it with fellow hardworking hound lovers. While everything I share is in line with the latest evidence-based veterinarian health guidelines, nothing should be construed as veterinary advice. Please contact your vet in all matters regarding your Fido's health.