As an Amazon Associate, we may receive a small commission from qualifying purchases but at no extra cost to you. Learn more.
If you are a pet lover, you understand what a hassle it can be to clean your dog. A dog will love a bath if you make the experience fun by using a high-quality dog washer. However, if you don't use the right dog washer, then bath time will be a moment for a fight with your dog.
Portable dog washers are the perfect way to bath your dog. Besides allowing you to shower your dog from anywhere, some portable dog washers even come with additional accessories to assist you in massaging and grooming your dog during bath.
What Are Portable Dog Washers?
Portable dog washers are hand-held devices that are used to clean pups anywhere. Unlike conventional washing stations, these dog washers are mobile and make bathing for dogs easy as you can reach all the hidden parts and apply the required water pressure for best results. These washers are also designed to use less water and leave less mess.
Best Portable Dog Washers
Portable dog washers vary in shape and the mechanism by which they diffuse water. Additionally, some dog washers are designed for indoor use while others are suitable both for indoor and outdoor use.
The following is a list of the best portable washers on the market today plus what makes them stand out from the rest
The Waterpik PPR-252 is a portable dog washer with exquisite design and a multi-faceted wand. This 12-inch wand allows easy attachment to outdoor units for easy washing. It also has an 8-foot flexible hose that you can attach to an outdoor faucet.
The washer has a narrow spray in the form of a comb that you can operate with one hand. The thin nature of spray helps in cleaning the sensitive areas. The washer also comes with a water dial for controlling the amount of water during washing.
You can easily handle the whole dog washer without the fear of falling off your hands, thanks to its comfortable grip handle.
Pros
Can be used both indoors and outdoors
Allows easy penetration of water jet into the dog's coat
Has water dial to control the amount of water
Wand shape to wash dogs of different sizes
Cons
This dog washer promises a fun bathing time with its 3 in 1 solution. It has a grooming glove, a hand-strapped sprayer to use the right amount of water, as well as a scrubber to allow for grooming, massaging, and removing hair from your dog's body during washing.
It's a convenient accessory that can be used both indoor and outdoor. It has a long hose with custom adapters and universal connectors that enable it to fit in different hose sizes or faucets when using it outdoors.
There is also a soft scrubber to pick up any loose hair reducing the amount of mess when using it outdoors. The scrubber can also be used to reduce tartar and plaque from the dog's coat.
This washer does not disappoint as it comes with a finger dental hygiene brush that allows you to clean the hard-to-reach areas with ease. Besides, you can use it to clean teeth and gums of your pup to help prevent dental problems.
Pros
Easy to use both indoors and outdoors
Can adjust water pressure, which makes bathing your dog fun
Comes with a bonus finger dental hygiene brush for improved oral health
Universal connectors which can connect into showers and bathtubs
Cons
The connector can easily pop off when not connected properly
This is a highly portable accessory that allows you to clean the hard to reach areas of your dog with ease. It effectively removes dirt using less water, ensuring there is minimal waste. Its nozzle is specially designed to easily remove dirt that is hidden beneath the skin by using a soft suction, making it a useful tool for dogs that have long hair and fur.
Another good feature of this bath and grooming system is the additional accessories that it comes with it. You will get a bathing tool, storage bag, and bath unit. There's also shampoo, microfiber mat, and a cleaning cloth.
However, this dog shower emits some noise that's similar to vacuum sound. You will, therefore, have to train your dog to acclimatize to this sound.
Pros
The water tank can be used for warm and cold baths
Washes leaving a minimal mess around the cleaning areas
Cons
Ineffective for long-haired dogs
Emits a sound similar to a vacuum that can scare the dog
The Flying Pig Pet Dog Cat Washing Bathtub is a raised bathtub to ensure you don't strain your back when washing your best canine friend. With its elevated design, the accessory is best suited for medium to small dogs.
It is also durable with the basin made of heavy-duty plastic and strong stands made using stainless steel. The stands are designed with a leveler, which means it can stand well on uneven grounds.
This dog shower has 360-degree access to enable you to wash your pet from all angles. Besides, it is extremely lightweight, meaning you can carry it outdoors and use it when you go camping with your dog.
Pros
Has a leveler that is adjustable for uneven floor
Cons
Not suitable for big dogs
Booster bath is an elevated bathing station that allows you to wash your furry friend while standing hence no straining your back. The tub also allows 360-degree accessibility so that you will be the one moving around to access the hard-to-clean areas while the dog remains in the same position.
Though big, this bathing system is lightweight and also easy to pack and assemble. You can use it on the go when you are out for outdoor activities. It's also sturdy to withstand all destructive outdoor factors.
The bathing tub is equipped with a non-slip mat and floor grips, a fan nozzle, a shampoo caddy, and a draining hose to get rid of the used water.
Pros
Spacious enough to fit both small and big baths
Well elevated for the comfort of users
Cons
This bathing system comes with an ergonomic design. There's a water sprayer that you can strap on your hand when using it. The sprayer doubles as a tool for grooming and scrubbing your dog for a fun bathing moment and delivering water to clean your pet.
It also comes with a long hose of up to 8 feet with custom adaptors that you can fit on any hoses and spigots. It is, therefore, perfect for both indoor and outdoor use.
If your dog is fussy when it comes to the amount of water used, then worry less as this dog washer has a toggle switch that gives you control of your dog's bath experience by allowing you adjust the amount of water used during bathing.
This accessory also has a limited spray that improves the efficacy of the machine. Such sprayers are pressured, speeding the bath time and reducing messes.
Pros
Unique toggle switch for easy water adjustment
Spray nozzle fits securely on the palm
Great design for easy washing
Cons
Water flow not strong enough to effectively wash dogs with thick hair and fur
This is a fantastic dog shower that comes with 3 faucet adapters of 26mm, 20mm, and 17mm. This allows it to fit in different faucets of most garden hoses. It also comes with a long hose that makes it perfect for outdoor and indoor use.
This accessory contains a slim shower head, a sprayer, and bath scrubber for grooming and massaging, making showering your dog a fun experience for your dog. It is also designed in the shape of a watch, which enables it to fit on all hands. Besides, it has rotary that you can use to regulate the water pressure to the desired level.
Pros
Rotary switch design to regulate water flow
8-foot long hose for comfortable outdoor use
A band in the form of a watch, making it easy to secure with the hands
Cons
Its adapter is not made for all faucets
This is the ideal travel shower, especially if you are always on the way with your lovely pup friend. It's a compact, easy to pack and assemble accessory, making it a perfect accessory for beach, hiking, and camping.
Kurgo shower is made using safe materials, so it doesn't affect your dog in any way. Its material is both BPA and PVC free, which means it's safe to handle.
With Kurgo Portable Outdoor Shower, you can convert any plastic soda bottle into a dog shower. Ideally, this showerhead can fit in most standard PET soda bottles.
Pros
Can be used both indoors and outdoors
Comes with a lifetime warranty
Made using safe materials
Cons
Does not come with a bottle during purchase
The BaileyBear tub is a portable dog shower that is lightweight, compact, and collapsible for easy storage, making it the perfect choice for people on the go.
This shower tub for dogs is perfect for small and medium-sized dogs. It's made from 100% silicone, making it safe for your dog and easy to clean.
It has a non-slip bottom to ensure your dog doesn't skid during washing or when getting out of the tub. Its supports are also sturdy and non-skid and can be used on any flat area, whether indoors or outdoors.
Pros
Best for small and medium-sized dogs
Cons
Not suitable for big dogs
This is a portable dog shower that requires very little setup time and effort. It is easy to store, which makes it perfect for carrying anywhere you go. Jasonwell Foldable Dog Pet Bath is also ideal for dogs of all sizes.
The dog shower is created in an excellent design with a thick non-skid bottom and side drains to get rid of used water. The accessory is durable, having been made using extra-tough PVC material. It also comes in 5 different sizes to fit the small, medium, and big dogs depending on your preference.
This shower is made from safe and environmentally friendly material, making it safe for both the user and the dog. Users are, however, advised to trim their dog's nails before using this portable shower.
Pros
Available in different sizes
Cons
The Mud Daddy is a multi-purpose mud washing device that you can use to clean your pet. The device comes in a great design, 5-litre water tank, and a brush shower head that you can use to scrub your dog and remove dirt from its fur.
If your dog is always in contact with mud, then this should be your preferred dog shower. It combines water and air pressure to remove sticky dirt from your best friend's fur effectively.
The water tank can keep warm water for several hours, up to 2.5 hours, which means your dog can enjoy a warm shower, which most pets love. Besides, it is easy to use and set up.
Pros
Comes in a stylish design
Keeps warm for several hours
Cons
Epoca Freshwater Portable Shower is an easy to use lightweight shower ideal for washing dogs that are always in contact with nature. Therefore, you can carry this portable shower when you are out hiking with your dog or camping. It is also multipurpose, so besides grooming your dog, you can use it to clean other equipment while you are out camping.
The shower is made using plastic and has up to 7000ml capacity, which means you don't have to keep refilling it each time you use it. Additionally, it has a safety valve that allows you to depressurize automatically with less hassle.
Pros
Has a safety valve for depressurizing
Can carry a huge amount of water
Easy to use and lightweight
Cons
Not durable due to its plastic material
Benefits of Portable Dog Washers
There are lots of perks of using portable dog washers to keep your dog clean, including:
Gives So Much Freedom: Portable dog washers are mobile, which means you can shower your dog anywhere you are. Whether you are traveling with your dog to a far off place or going camping, you can carry your portable dog washer to keep your dog clean.
360-Degree Access: Unlike a regular bathtub, a portable dog bath gives you better access to your dog's hidden parts. You can reach all the parts and exert enough pressure for the water to enter deep into the dog's hair. This makes cleaning more comfortable and effective. The 360-degree access also ensures you comfortably clean your dog without turning him around.
Makes Washing Large Dogs Seamless: Lifting large dogs into a bathtub can be daunting and can be dangerous if your dog doesn't corporate. Portable washers eliminate the hassles of having to wrestle with your dog when you are cleaning him.
Great When Travelling: If you love traveling with your pet, portable dog washers are the best tools you can rely on to keep your canine friend clean. The washers are particularly useful for dog owners who participate in field trials, dog shows, and other jobs that require constant travel.
Does Not Strain Your Back: Cleaning your dog using conventional bath tabs can be strenuous. You will have to bend to clean the dog's underside, which can end up hurting your back. Portable dog washers are raised to your height to make sure you clean your dog without bending an inch. This makes the whole experience very comfortable and fun.
Suitable For Pet Owners With Disabilities Or Physical Limitations: If there is any physical limitation that makes bathing your pooch an uncomfortable experience, portable washers are the right accessories you need as they allow you to bath your dog while standing or sitting.
Some Come With Great Accessories Like Leash Restraint: Some portable dog washers are equipped with leash restraints to help you control your dog and ensure that he remains still when taking a bath. You may not have such features in your bathroom.
Great for Professional Dog Walkers and Sitters: If you are a professional dog sitter or walker, portable washers and bath systems can allow you to bath your clients' dogs without messing their bathrooms. It is also a great time-saver should you need to clean a dog who has tromped through mud puddle in the course of your dog walking sessions.
How to Choose the Right Portable Dog Washer
Since there are so many portable dog washers available on the market, it's essential to know the features that make some washers desirable. Here are factors to look for when purchasing a portable dog washer.
Ease of setup: A good dog shower should be easy to setup. You should be able to attach it to a hose or faucet with no difficulties. Additionally, make sure the faucet or hose diameter fits well.
Spray Settings: The more the number of spray settings, the better. This allows the shower to spray water in different patterns and intensity because every dog loves the impact of water in a different way. For instance, dogs with long fur require showers that have a stronger intensity than those with short hair. Therefore, if you have many dogs, a shower with different settings can help you clean them all without having to buy another dog washer.
Hose Length: A long hose is preferred to enable you to wash your dog thoroughly. A hose that is about 8 feet should help you clean every spot on your dog's coat. Besides, a long hose creates proper distance, which is ideal for both indoor and outdoor use.
Materials: The quality of materials the washer is made of will determine how long it will last. If you are going to buy portable bath systems for large dogs, go for options with steel legs and joints.
Extra Features: Washers with extra accessories such as pockets for combs or shampoo bottles can increase the overall enjoyment of using the device.
Tips on How to Make Portable Dog Baths More Enjoyable and Fun for Your Pup
Always reward your pup with a treat whenever she portrays good behavior during the bath. This will make your dog love bath time.
You can give your dog his favorite toys to play with as you bathe him. This is especially important for anxious dogs.
Dogs love a relaxing massage. Adding a massage to your cleaning routine will make bathing fun for your fur friend. It also keeps your dog less nervous and always excited for a bath.
The majority of pups are sensitive to cold and hot water. It's essential to use lukewarm water when bathing as they enjoy it more, and this won't harm or burn their skin.
Safety Tips for Bathing Your Dog in a Portable Dog Washer
Safety should always come first when cleaning your dog. The following are some of the safety tips you should observe when cleaning your dog in a portable dog washer.
Don't spray water directly on the face and ears: Avoid spraying your dog directly in the face as the dog may panic if the water prevents him from breathing. You shouldn't spray ears as well because any trapped moisture can cause ear infections.
Only use dog products: Some human products can harm your dog's coat. Only use pet-safe products when cleaning your dog as they are effective in removing dirt and oil while also leaving your dog's coat shiny and healthy.
Use non-slip mats: A non-slip mat is vital to prevent your dog from sliding back into the washer after bathing. A slippery bottom can easily hurt your dog, and a non-slip mat is the best way to avoid such injuries.
Keep Your Dog Restrained During Bath: Dogs can easily break their legs from jumping out of washers. The best way to prevent such accidents is to restrain your dog while bathing. You can use a detachable grooming loop to make sure your dog remains in the tub during bathing.
Ensure You Rinse Your Dog Well: Residual soap in the dg's coat can lead to flaking, itchiness, and hotspots among other skin problems. Therefore, rinse your dog thoroughly to get rid of any residual soap. It's advisable to rinse your dog until you cannot see any suds. Once you are done, you should rinse again for another minute or two.
Avoid Water And Shampoo Spillage: You should be cautious about spillage. It only takes a little water or shampoo spillage for you to fall, which can lead to injuries.
Tips for Taking Care of Your Portable Dog Washer
Always conduct routine maintenance to prevent the buildup of dirt and limescale in the washer. You can check the user manual on how to maintain your dog washer.
Always clean the drain and hose for any fur and hair that usually drop during washing. You should clean your machine every day after use.
Applying too much soap does not only harm your dog but also damages your portable dog washer. It's advisable to dilute soap before using it on your pet.
Final Thoughts
Portable dog washers come in different sizes and shapes. The dog washer you choose will depend on your needs, for instance, the size of your dog and whether you want an elevated washer or not. Hopefully, the above guide will help you select the best portable dog washer to help you keep your pup clean.
Last Updated on August 15, 2020 by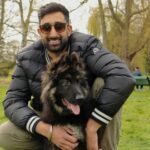 Sable McNeil is a canine chef, professional pet blogger, and proud owner of two male dogs. I have been an animal lover all my life, with dogs holding a special place in my heart. Initially, I created this blog to share recipes, tips, and any relevant information on healthy homemade dog treats. But because of my unrelenting passion to make a difference in the world of dogs, I have expanded the blog's scope to include the best information and recommendations about everything dog lovers need to know about their canine friends' health and wellbeing. My mission now is to find the most helpful content on anything related to dogs and share it with fellow hardworking hound lovers. While everything I share is in line with the latest evidence-based veterinarian health guidelines, nothing should be construed as veterinary advice. Please contact your vet in all matters regarding your Fido's health.