We all love our dogs so much. But their fur can be a problem, especially when they are everywhere—on the floor, carpet, furniture, or clinging on household items. The good news is that taking care of your dog's fur is much easier and more convenient today than ever before. There are lots of quality dog-shedding tools on the market that you can conveniently acquire and use to manage your dog's shedding.
The Best Deshedding Tool for Short Hair Dogs
While short-haired dogs are not prone to many mats or tangles, they still shed just like their long-haired counterparts. You should also remember that all dogs have shedding seasons. Twice a year, any dog will lose an incredible amount of hair that can cover your furniture, floor, and cloths. So, your short-haired dog still needs to be groomed well for better control of shedding.
But not all de-shedding tools are suitable or effective for your short-haired dog. Essentially, short hair means that there is only a small barrier between the de-shedding tool and your dog's skin. So, good de-shedding tools for short-haired pups are those that are soft, gentle, and irritation-free. The tools shouldn't also strip out natural oils from the dog's coat. In other words, a short-haired dog won't benefit much from standard slicker brush or rake. You have to choose options that are specifically designed to work with short-haired dogs lest you risk harming your dog.
To help you choose the right de-shedding tools, we have put a list of the best tools for short coats (including combs, brushes, grooming trims, and rakes). We have also included products that are worth investing in if you want to effectively control your dog's shedding.
Let's dive in.
This is the dog owners' best short-haired dog shedding tool for a number of valid reasons. It is tailored to remove all loose undercoat hair of your dog without damaging the topcoat or cutting the skin of your pooch. It features a fur ejector that makes it easy for you to dispose hair off. All you need to do is push the button to release hair with ease. The feature saves you the boring process of manually pulling clumps of hair from the comb. It also comes with an ergonomic handle to ensure exceptional comfort when grooming. There are different sizes (small, medium, and large), so choose what suits your dog. If your dog is a large breed, you can opt for this option. It is specifically designed for large dogs weighing 50+ pounds.
The main reason why we recommend this Andis deshedding tool for your short-haired pup is its curved teeth, which are designed to eliminate any discomfort to your dog as the bristles work on the undercoat to eliminate dead hair, dirt, and dander. Like Dakpets deshedding comb, the manufacturers of this deshedder claim that it reduces shedding by 90%. It also features an ergonomic handle to reduce fatigue during grooming. Finally, it is worth mentioning that this deshedder not only works for short-haired dogs but also for medium and long-haired dogs.
Whether it is deshedding, brushing, exfoliating, or massaging your dog's short hair, this versatile brush will come in handy. Unlike conventional brushes that are can cause physical pain and discomfort to your dog's skin due to their steel, metal or wire tips, this brush comes with 100% medical-grade silicone tips to provide smooth and calming brushing action. You can also use its backside to not only loosen your dog's hair but also remove lint or fur from your clothes and furniture. It is also worth mentioning that this is the only deshedder in our list that is also recommended for dogs with allergies.
If you are looking for a brush that is effective for grooming dogs of any size, this is probably all that you need now. Whether your dog has short, medium, or long fur, this deshedding brush will reduce his hair shedding problem by up to 95 percent—at least according to its designers. Using the brush frequently and as recommended will help you prevent coat issues, dangerous pests, skin infections, and promote the overall health of your dog. For the best result, use this vet-approved brush 2-to-3 times per week for approximately 10-to-15 minutes.
Designed for small dogs and cats, this another versatile comb that will not only come in handy for de-shedding but also detangling and removing small mats from your tiny breed. Although it works with all coat types, we recommend it for small breeds with short hairs because of its safety tips (if you look closely, you can see that its stainless steel tips have protective coatings) that gently remove hair from your dog without causing harm or discomfort. It also comes with an ergonomic handle for optimum grip and comfort.
Are you looking for a simple deshedding tool that can painlessly remove hair, dirt, or dander from your short-haired dog? Well, your search should end with this deshedding tool from SleekEZ. It features a unique wave pattern blade that is designed with the safety of your short-haired pets in mind. It grabs the tip of the hair and extracts it from the skin without painful tagging. This way, it will ensure your pets enjoy the entire shedding process. This classic US-made, easy-to-clean de-shedding tool does not only work on pets but also on your furniture, saddle pads, cars, and pet bedding carpeting without any problem.
Self-cleaning brushes make controlling shedding in dogs seamless. We recommend this particular self-cleaning brush for your short-haired dog because it allows you to remove loose hair easily and safely without hurting your dog. The bristles are also designed not only to be comfortable for your dog but also to enhance healthy circulation of coat oil during grooming. It is suitable for short, medium, and long-haired dogs and comes with an ergonomic hand grip to avoid potential wrist strain.
This upgraded brush glove is what you should buy if you want a slip-on glove that can help you to brush off dirt and loose fur from your dog's coat. It guarantees you quality service, thanks to its enhanced 255 silicone grooming tips that mimic the soft touch of your hand. However, it is recommended for short, long, and curly-haired dogs.
Safari two-sided dog shedding blade may be what you need if you are looking for a product that can efficiently remove loose hair, leaving your dog's coat clean and healthy. For dogs with short hairs, it is recommended to use the fine edge or side and only apply moderate pressure to avoid harming your dog. Because of its size, it is not recommended for small breeds.
While some people recommend Furminator for detangling, almost everyone considers KONG deshedder as a great scrub brush. There is no doubt that it will work for you, especially if you have a short-haired dog. This US-made product stimulates natural oil production and removes loose hair like a magnet. It is also effective for all coat types and dogs.
This is another deshedder that we recommend for short-haired dogs due to its versatile design. It features double, non-sharp, and sturdy teeth to help you remove unwanted shedding hair without hurting your dog. Its innovative design also allows the free flow of air to your dog's skin during the grooming process and stimulates his hair follicles to release healthy oils. Like all the deshedders we have reviewed so far, the rake comes with a non-slip handle to improve grip.
This astonishing Hertzko's self-clean deshedding tool may be what you need if you are looking for something that reaches and remove loose undercoat fur. It reduces shedding by 95% and has a rust-resistant, stainless steel comb. Most importantly, it works great on dogs with all sizes and hair types.
This Furminator comb features rubber teeth that enable it to move with ease through both short and curly coats. It will help you to smooth and distribute oils in your dog's fur for a natural and healthy shine. This deshedding comb for dogs also features an ergonomically-designed handle. As such, it easily fits in the palm of the hand, making the de-shedding process easy and enjoyable. Besides, it comes with an anti-microbial plastic to protect your dog from bacteria and other pathogens.
Another Hertzko product that we had to include in our list is this excellently-designed deshedder. It features sharp but fine curved ends, making it safe for dogs with short hair. You can use the tool to get rid of loose hair, knots, tangles, dander or any trapped dirt. Its handle is also optimally designed to boost grip and eliminate potential wrist strain during grooming.
Another alternative to safari shedding blade that we specifically recommend for small breeds is this deshedding loop from JW Pet Company. The loop is adjustable to make it easy for you to fine-tune its size according to your needs and pooch's size. For dogs with short hair, use the fine teeth and apply moderate pressure. The loop features a non-slip handle for a more secure grip.
If you need to remove hair from an area with an injury or inflammation, you need a very gentle comb that won't irritate or injure your dog more. This is the main reason why we have included this curry comb from Oster ECS in our list. It features fine rubber fingers that allow you to gently remove hair from sensitive areas of your short-haired pup without causing any harm. The only shortcoming of this comb is that it works well with bigger dogs. Some users have also reported that it doesn't 'hold' hair, so it is best to groom your dog outdoors or on hardwood floors.
If your dog is still a puppy, this Li'l Pals Dog Slicker Brush is the deshedder that you need to invest in. Like the Hartz Groomer's Deshedder, we recommend this dog slicker for short-haired puppies and small dog breeds because it comes with safety plastic tips, which prevents harsh contact with your canine friend's skin. The pins are also uniquely designed to align with your pup's body, ensuring effective grooming. The design can also go a long way in distributing natural oils on your dog's body during grooming, resulting in a shiny and soft coat. The only shortcoming of this slicker brush is its small size. You can only use it for puppies and some adult toy breeds.
Bonus Buys
To effectively control your dog's shedding, here are more tools/products that are worth investing in:
One of the best accessories that you need to easily win the war against dog shedding problems in your home is to invest in this in this FURminator FurVac product. All you need is to strap it on a deshedding unit and once it is position, you can groom your dog until he achieves the desired coat. The best thing about this dog deshedding vacuum is that it is compatible with all your FURminator tools and conveniently makes grooming both fast and easy.
Another amazing solution to removing all the loose surface hair as well as cleaning your dog's coat is the FURminator Dog Shed Control Cloths. This product is three times thicker than the conventional dog wipes. And you can use it up to three times before disposing it. Besides, this enhanced wipe has been built using a three-dimensional-proprietary loop technology that will not let you down when it comes to catching and keeping lose all surface hair.
Shed Defender is the perfect deshedding product that you need if you want to take your dog anywhere without the worry that he might leave behind an unsightly trail of hair. The dog's hair is perfectly contained within the suit, so your dog can wear it in your car, house, or any other place where you do not want to see remains of a dog fur. Besides shedding, the suit can also help you protect your dog from cold, ticks, and keep him clean. If you always hike or camp with your dog and get worried about ticks and weather elements, this the best suit to invest in. Also, it is a great alternative to a medical cone if your dog has skin conditions, allergies, hotspots, surgical sites, and much more.
This unique formulation shampoo with lavender chamomile smell is a good product for dog parents who want to prevent hair loss in their dogs. It will leave your dog's hair all smooth and silky. Overall, the super amazing formula will lay down the hair neatly, remove excesses hair, and drastically reduce shedding.
Bathing your canine companion regularly and grooming him with the above recommended deshedding tools once he is dry can also go a long way in helping combat shedding. When it comes to drying your dog, you may need this SHELANDY pet dryer. It comes with a blower and heater, 4 nozzles, and two heating temperature options, making it an excellent bargain.
If you are like many dog lovers, there are times you will be looking for products that can moisturize and strengthen your dog's hair no matter how difficult it might appear. This long-lasting formula will help you. It is a highly concentrated deep conditioner. Thus, it does not dry hair but repels dust, sand, and dirt, resulting in a long-lasting shine.
With the introduction of this product in the market, FURminator has evidently continued to raise the bar with its innovative shedding solutions. The shampoo is enriched with Omega 3&6 fatty acids as well as calendula and Papaya leaf extracts, all ingredients which are known to promote healthy skin and coat. It also significantly reduces shedding in dogs.
For removing dog hair from your furniture, clothes or bedding, this Gonzo Pet Hair Sponge may come in handy. It will help you wipe dog hair clean without using water. Besides pet hair, you can also use it lift dust and pollen in your home, office or auto interior.
Features To Look For in the Best Deshedding Tool for Short Hair Dogs
Before buying a deshedding tool for your dog, there are certain features that you should look out for, including:
Efficiency: A good tool should be easy to use. If a tool cannot allow you to quickly eject hair in a few minutes, you'll find that you spend more time cleaning your dog's hair. A dog that sheds a lot may also require more deshedding grooming time. To ensure that you are comfortable throughout the deshedding process of such dogs, it is important to choose a deshedding device with an ergonomically-designed handle.
Size: Deshedding tools come in a wide range of sizes to cater to different dog sizes and breeds. Choose the right size for your dog and convenience.
Bristle/Blade: For deshedding tools with blades and bristles, go for those with strong but gentle tips to help you clear fur with ease. It is also advisable to check how comfortable or sharp they look. Put simply, go for a tool that's going to do the job well enough.
Other factors: You may also take into account factors such as durability, practicality, and price. You need something that is both comfortable to use and friendly to your pocket. After all, deshedding should be part of your weekly or biweekly routine.
Bottom-line
Any dog can shed and while it might not be the glamorous part of being a dog parent, we have to deal with it because it's inevitable. Hopefully, from our list, you've identified some of the best dog deshedders that you can use to manage any form of furry mess that may be plaguing your home. If your dog sheds a lot, consider investing in more than one tool or product.
Lastly, remember to use deshedding tools in moderation as overuse of some tools may make your dog's hair to be more susceptible to falling or getting tangled easily. Deshedding should be done 1-2 times a week though heavy deshedding seasons may require more sessions. Strive to also read the deshedding tool's instruction manual for more information on how to get the most out of the tool.
Last Updated on April 6, 2021 by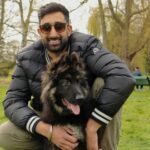 Sable McNeil is a canine chef, professional pet blogger, and proud owner of two male dogs. I have been an animal lover all my life, with dogs holding a special place in my heart. Initially, I created this blog to share recipes, tips, and any relevant information on healthy homemade dog treats. But because of my unrelenting passion to make a difference in the world of dogs, I have expanded the blog's scope to include the best information and recommendations about everything dog lovers need to know about their canine friends' health and wellbeing. My mission now is to find the most helpful content on anything related to dogs and share it with fellow hardworking hound lovers. While everything I share is in line with the latest evidence-based veterinarian health guidelines, nothing should be construed as veterinary advice. Please contact your vet in all matters regarding your Fido's health.