As an Amazon Associate, we may receive a small commission from qualifying purchases but at no extra cost to you. Learn more.
Like many other dog breeds, Chihuahuas are lovable, big-hearted members of the family who make their parents happy.
From outdoor romps to indoor snuggles, these tiny dogs know how to live life to the fullest. This is why they deserve the very best that life has to offer them.
Dog boots keep them comfortable, safe and protected especially in extreme weather conditions.
If you are looking to order a pair of dog boots for Chihuahuas, you've come to the right place. We have rounded up 12 of our favorite ones.
Benefits of Dog Boots
Why should you buy dog boots for your Chihuahua? Well, here are the main benefits of dog boots:
A. Protects your dog's paws from rugged outdoors and extreme weather conditions
Boots protect your dog's paws when he steps on hot lava concrete, sharp sticks, twigs, or trudge.
During winter, the boots not only protect your dog from the snow but also against ice melt salts on the road or sidewalks.
Boots can also be used to protect injured or infected paws. So, if your dog has ripped pads or damaged nails, boots may come in handy.
It can also help senior and sick dogs get traction on slippery floors.
B. Protecting your floors
If you don't have dog-proof flooring, dog boots will prevent your pooch from gouging your floors.
Boots can also help keep your floors clean by preventing your dog from tracking dirt, water, and snow into your house after a walk.
Best Boots for Chihuahuas
Small breeds don't really fancy going out or playing in snow or ice. This is because their small paws get clogged with ice and snow, making them uncomfortable.
These little brightly-colored boots are excellent for tiny paws.
They are made from water-resistant material, so you are guaranteed that your dog's feet will stay dry and warm no matter the weather.
The neon coloration boosts visibility. If you've had a small dog for a while, you know just how big of a deal visibility is, especially in adverse weather conditions.
What's more, the boots are made from a rubber treat that helps increase grip and prevent your Chihuahua from slipping on snow or ice.
URBEST Detachable Closure dog shoes are one of the best Chihuahua winter shoes.
They are fitted with a rugged, wear-resistant, waterproof, and anti-slip sole that protects your dog's paw against elements.
The sole also gives him traction in wet, cold, and dry conditions. This offers protection against hardwood floors, sharp objects, burr, cold pavement, ice, and snow.
The material used to make these dog shoes is friendly to both a dog and the environment.
It is also lightweight and soft-perfect for a Chihuahua.
There are different sizes available on the market. To get the right one, measure your dog's paw width and refer to the chart given.
Made from soft and warm plush material, YILEGOUS works well in cold climates.
Like humans, dogs love soft materials rather than stiff ones. They also like flexibility which is why these dog boots come with adjustable, flexible strips.
Not only do they make it easy to slip the shoe and remove it from your paw's feet but they also ensure a comfortable and secure fit regardless of your dog's size.
To protect your dog from slipping, the soles of the boots are made from a sturdy rubber material.
Rubber can withstand both hot and cold climates. It also offers a firm grip on icy and snowy surfaces.
These Chihuahua dog booties are made from a super-soft polyester cotton material for warmth and protection against dirt, debris, and mud.
They may be light but these shoes can make a huge difference to your dog, especially around the house.
Apart from keeping the cold away, the booties will ensure that the pup doesn't attract dirt on his feet or won't get injured by a sharp object lurking around the house.
Plus, it means you get to protect your furniture from being torn by your furry friend.
The bootie also features an elastic band that secures a tight and comfortable fit and a reflective stripe for the purposes of visibility.
Other benefits of these booties include convenience (easy to put on and take off), reusability and easy cleaning.
The only downside is that they aren't waterproof. Don't expect them to protect your dog against heavy rain, snow, or extreme physical activity.
My Busy Dog Water Resistant Dog Shoes feature rugged, tough anti-slip soles that help your pup have the much-needed stability and traction.
These also protect their fragile feet from environmental hazards such as snow sharp thorns, and hot pavement.
They have a fabric that is sewn on the upper part of the shoes (not glued together). This ensures longevity and superior performance.
The Velcro closure is an added benefit as it makes it easy for you to put the shoes on and off. It also ensures a tight fit.
The look of the shoe will blow your mind. You have four colors and eight different sizes to choose from.
These dog boots are certainly one of the leading boots for Chihuahuas.
Expawlorer waterproof dog boots are yet another fun and super functional shoes on the market now.
For one, they are fitted with grooved anti-slid soles to give your pup great control and traction. This ensures protection from the elements—melting asphalt, frosty snow, and icy paths.
Like other dog boots on this list, they are also fitted with adjustable Velcro straps that make it easy to pull on and off.
The bonus of these dog shoes is that they come as a set of four boots plus matched socks.
If you like to make a huge fashion statement though your dog, these shoes will make your dreams a reality.
There are 5 different sizes and two colors (black and red) available.
When it comes to Chihuahua dog shoes, the things to look out for include flexibility, water resistance, anti-lid properties, and provision of traction.
The SMARTHING Dog Boots come with all these features and more.
Whether it is dry, wet, or cold out there, your pup's tiny paw will be protected against the elements.
The flexible and sturdy soles will give him control when he runs over ice or snow or when he's just playing indoors.
The boots are fastened by long and adjustable straps that prevent slipping and offer convenience when putting the shoes on or removing them.
The straps supply tightness for a good closure.
Please note that these dog boots are not ideal for deep water or in sandy conditions because the sand or water will slip the needle holes.
The manufacturers of Nothing but Love Dog Shoes utilize quality mesh fabric that makes them breathable and comfortable for your small dog.
These shoes also have faux leather edging that is water-resistant.
Your dog can walk on ice or play in step on water but his feet will remain dry inside these boots.
The anti-slip rubber soles fitted on these shoes are great for sports.
Furthermore, Nothing But Love booties are easy to put on and off, thanks to the Velcro straps located at the ankle and the zipper closure.
Apart from functionality, these dog shoes are hands-down cute and fashionable.
They come in different colors (red and pink) and lined with white. You will love how they look on your dog's feet.
The LONSUNEER Paw Protector Dog Boots are breathable and high-quality shoes for less-than-perfect weather conditions.
They are made from a durable and soft material that provides warmth and comfort.
For protection and traction, these boots are fitted with non-slip soles.
The adjustable Velcro straps ensure a comfortable but tight fit.
The shoe is available in four sizes and is generally a reserve for small dog breeds.
It comes in a set of four black boots.
Unlike, you, most dogs would rather walk barefoot than wear shoes.
Here is a pair of boots for Chihuahuas that doesn't take that desire away from your pooch.
It has no padding and looks like socks to boost a natural feeling while still giving him protection to a dog's feet.
When he walks around in them, he will still feel the ground, as if he were barefoot.
The Paws dog boots are also both reusable and disposable. They are made from a material that is 100% degradable, so you can dispose them of when your pup is done with them.
These boots come in black, orange, blue, red, yellow, and green colors and 7 different sizes. You can order a pack of one or two pairs.
Chihuahuas love to be cozy which is why these Australian-styled anti-skid dog shoes by WINSOON are perfect for them.
Lined with a soft fleece, they are plush and ridiculously warm.
Put them on your dog's feet when you go out in winter.
The sport rubber soles are anti-skid and will prevent your pup from slipping in icy conditions.
These dog boots deliver both functionality and fashion that your dog will enjoy so much.
They come in 15 sizes and four colors (black, pink, dark brown, and light brown).
The pack comes in a set of four shoes.
The last entry on the list of best boots for Chihuahuas is the GabeFish Puppy Snow Shoes.
It is made from rubber on the bottom for durability and anti-slip properties.
The upper part is mostly suede which effortlessly delivers warmth and comfort.
Together with the adjustable tape straps around it, your dog will feel secure and snug at all times.
It is waterproof, meaning your pup's paws will be kept dry no matter the weather conditions.
Apart from keeping your dog protected against the elements, the shoes are stylish and fashionable.
Plus, they are convenient, easy to wear, and durable.
How to Find the Perfect Fit
Finding a boot that fits perfectly is one of the most important factors of choosing the right boots for your Chihuahua.
A boot that's too big will fall off while one that's too small will be uncomfortable for your Chihuahua.
The best way to select a dog boot that will fit your pup perfectly is to measure his paws so that you can be sure of the size to choose.
Here are the steps to follow:
Put one front paw of your dog on a piece of paper
Consider lifting the other front paw so that more weight falls on the first front paw or the standing foot. This will make it expand, allowing you to get the exact size of the paw.
Now trace around the paw using a pencil
Measure the widest part of the outline
Repeat the above steps with one of the back paws since the size of the front and back paws sometimes varies.
If you are still confused, here is a good video you can refer to:
Other factors to consider when buying boots for your Chihuahua
Material: The best dog boots should be durable. Go for dog boots with high-quality fabric and tough rubber soles if you are interested in something that will provide protection to your Chihuahua for years.
Easy To Remove: To avoid frustration when getting the boots on and off his feet, look for boots that you can easily put on and off. The best options are those that come with split seams.
Water Resistance: If you live in snowy areas or if you plan to take your Chihuahua for walks in wet areas or during rainy seasons, you should choose boots that are water-proof. Check both the sole and the upper fabric of the boot to be sure that it is truly waterproof.
Heat Resistance Capabilities: Besides thick soles, a good boot for your Chihuahua should be breathable so that his paws don't get too hot, especially during hot summer days.
Insulation Capabilities: If you live in snowy areas, you may also consider buying insulated or lined boots to protect his paws from the cold and allow him to stay active.
Visibility Accents: To spot your Chihuahua from far, go for boots with stripes or reflective stitches and patches. Boots with reflective accents will also make your dog visible to motorists.
Aesthetics: If you are fashion-conscious, you may need to go for boots with colors and patterns that suit your style and preferences.
What should I do if my Chihuahua doesn't want to wear boots?
Well, you should understand that it is a normal thing for a dog to feel uncomfortable with boots for the first time. The best way to make him get used to his boots is to train him.
Start with one boot to see how he responds.
Use treats to make him forget that he's wearing a boot. Consider rewarding him every time he takes a step.
You can also play with him some fun games until he feels that everything is normal.
Once he is okay, you can add another boot and so on.
The process should be gradual and not rushed lest you make your dog hate the shoes.
Summary
If you have a dog that would rather bark than bite, it is essential to find him shoes that fit his needs.
This can be a difficult undertaking. Hopefully, this list has made your life a little less difficult on this front.
Last Updated on August 12, 2022 by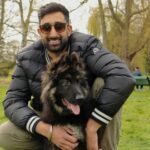 Sable McNeil is a canine chef, professional pet blogger, and proud owner of two male dogs. I have been an animal lover all my life, with dogs holding a special place in my heart. Initially, I created this blog to share recipes, tips, and any relevant information on healthy homemade dog treats. But because of my unrelenting passion to make a difference in the world of dogs, I have expanded the blog's scope to include the best information and recommendations about everything dog lovers need to know about their canine friends' health and wellbeing. My mission now is to find the most helpful content on anything related to dogs and share it with fellow hardworking hound lovers. While everything I share is in line with the latest evidence-based veterinarian health guidelines, nothing should be construed as veterinary advice. Please contact your vet in all matters regarding your Fido's health.