As an Amazon Associate, we may receive a small commission from qualifying purchases but at no extra cost to you. Learn more.
When you want a dog, you have several options to choose from.
If you have the money, the best route would be to use a reputable breeder to get a puppy.
Secondly, you can adopt one from a local shelter or rescue organization.
There's also the option of rehoming a pet via craigslist. Yes, these days, you can go over to craigslist, check an Ad for what you are looking for, and respond to it.
Craigslist pets are as abundant as the sand on the seashore. Whichever breed, size, gender, and color of a dog you are after, your likelihood of finding it is very high.
If you are looking for free Chihuahuas on craigslist, here is a guide that will help you.
Why Use Craigslist?
The number one reason people choose to buy a pet from craigslist is primarily because of the price.
Essentially, listers on the platform (at least the genuine ones), are homeowners who are looking to rehome their pups for one reason or the other.
Some of them give up their pups if they are moving to an area that doesn't allow pets. Others realize their dogs have behavior issues that they cannot handle anymore.
For some, their busy work schedules get their focus away from their fur babies, and rather than have them suffer, they would choose to rehome them.
A majority of the owners are not actually selling their pups. Rather, they are giving them away for free to the right person.
In most instances, they give their pups away along with things like crates, pet beds, dog food, and toys among other important supplies.
A few charge a rehoming fee of anything between $50 and $400.
So, unlike shelter and rescue groups that have an incredible number of requirements, craigslist pets are rather easy to re-home.
How to Get a Free Chihuahua from Craigslist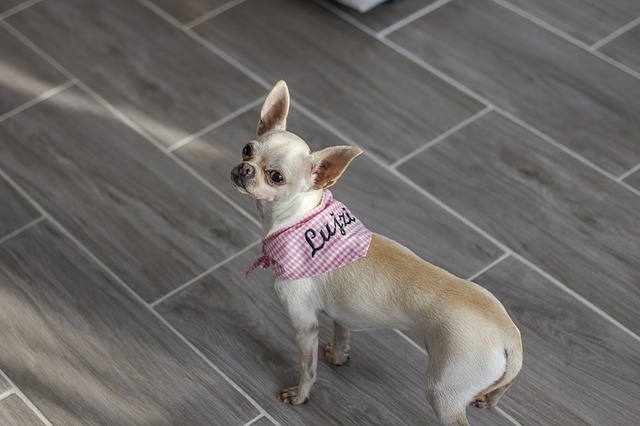 Once you are ready to find a free Chihuahua on craigslist, simply head over to the site and check the ads in the community section.
Enter your search and go through all the ads that pop up in response to your entry.
Check for pictures and information on what the dog is all about. Take your time here—read in between the lines to know what you are getting yourself into.
Don't be smitten by the picture you see. It is easy to rush through the process, especially when you are desperate for a dog.
After looking through everything and you are positive you've found what you believe is a good pet, contact the person giving up the chi.
Write them an email or call them and schedule and ask them a lot of questions.
If you like what is being offered, plan to meet the dog.
On the day of the appointment, you want to bring about two or three people with you.
Discard any lister that won't agree to you meeting the pup.
Find time to walk with and play with the dog (hopefully without the seller), look at the home she's been raised in, ask plenty of questions about socialization, training, health, vaccination, spaying/neutering, and more.
Only leave with the dog after you are satisfied she's the right fit for you.
Is It Safe To Buy A Dog Off Craigslist?
Please note that although a good number of craigslist listers are good people looking to find a new home for their pets, the platform comes with many scammers.
You will run into bad breeders looking to make a quick buck for their badly-raised pups, dog thieves, murderers, dog abusers, you name it.
However, if you follow your due diligence and avoid common pitfalls (we will talk about that in the next section), you will be safe.
Words of Caution
Here are a few tips to follow when getting local free puppies from craigslist.
1. Be Familiar With The Platform
A bigger percentage of Craigslist scams can be avoided by having basic knowledge of the platform.
Before paying for any free puppies near me Craigslist deal, ensure you understand the following:
The official site's URL is http://www.craigslist.org. Before you start communicating with a potential pet owner or check the URL. Many scammers often use fake site URLs to lure unsuspecting buyers into paying for things that don't exist.
Craigslist has never supported any kind of transaction on its site. So, if seller is asking you to make payment via the platform or a seller who is trying to sell you some form of purchase protection, you should know that you are dealing with a scam.
Things like Craigslist voicemail service doesn't exist. If a potential breeder asks you to check a Craigslist voicemail, know that you are dealing with a scammer.
2. Pay Cash And Pay After Meeting A Dog
When you are eager to own a chi puppy, you can be easily blinded by fake sellers on craigslist.
These sellers use the sweetest words to get you to pay up. Before you know it, you will be giving out your credit card information or sending cash via Paypal.
If the owner asks for a rehoming fee, don't pay until you meet the dog physically and are sure she's good for you.
3. Never Share Your Personal Information
Like other online dealings, always keep your personal information to yourself.
There is no reason a breeder or chi puppy seller needs to know things like your date of birth, your checking account number, or your mother's maiden name.
If a contact is asking you too many questions, just back out of the deal.
4. Ask A Lot Of Questions
Before you look for a free Chihuahua pet on craigslist, you might want to know your deal breakers first. The questions you ask will be based on those.
You should determine whether you can handle a super active dog, one that will not exist well with other kids or pets, a dog that suffers from separation anxiety, etc.
Then, ask many questions without feeling a hint of guilt. A genuine lister will be glad to answer all of them.
5. Bring A Crowd To Meet The Dog
As mentioned earlier, don't go alone to meet the dog.
For one, that sets you for trouble in case the lister has a sinister motive (like stealing from you etc).
Secondly, having many people will help you see the dog and the owners for who they are.
If possible, bring the family to get their opinions as well.
Other Places to Find Free Chihuahuas/Puppies (Apart From Craigslist)
If you've typed free Chihuahuas near me on search engines in a bid to find free puppies but you haven't been successful, here are some places you should check (besides craigslist):
Reddit: Although Reddit is not a selling platform, you can make a subreddit post asking where to adopt a chi puppy. You will then get comments that can point you in the right direction.
Facebook Groups: With a quick search on FB groups for dog adoption, you will find lots of posts of people giving away their pets for free. You can message the owner and organize how you can meet the pet.
Instagram Breeders: The gram also has plenty of people selling or looking to re-home their pups. Just type the phrase and look it up. As usual, you want to get all the information before adopting the pet.
Parting Thoughts
To find free Chihuahua puppies on craigslist, all you have to do is visit the site, enter your search and contact the owner of craigslist free pets.
Next, make a point to meet the dog with two other people and if she ticks your boxes, go with her.
Just be careful and follow the tips suggested here lest you get conned.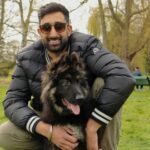 Sable McNeil is a canine chef, professional pet blogger, and proud owner of two male dogs. I have been an animal lover all my life, with dogs holding a special place in my heart. Initially, I created this blog to share recipes, tips, and any relevant information on healthy homemade dog treats. But because of my unrelenting passion to make a difference in the world of dogs, I have expanded the blog's scope to include the best information and recommendations about everything dog lovers need to know about their canine friends' health and wellbeing. My mission now is to find the most helpful content on anything related to dogs and share it with fellow hardworking hound lovers. While everything I share is in line with the latest evidence-based veterinarian health guidelines, nothing should be construed as veterinary advice. Please contact your vet in all matters regarding your Fido's health.