As an Amazon Associate, we may receive a small commission from qualifying purchases but at no extra cost to you. Learn more.
Part of pet parenting is making sure that your Fido's nails are always trimmed. There's nothing impressive about a dog with long nails. On the contrary, it is actually a terrible health hazard for him and the rest of your family. Plus, a long-nailed canine can wreak havoc on your lovely sofas, clothing, and rugs.
Nail trimming is best performed with the right equipment. You need a tool that makes the job convenient for you and safe for your canine buddy. A clipper with light is one such tool.
It essentially comes with LED light to illuminate your pup's nails. This way, you can easily locate the quick of his nails and ultimately prevent accidents during the process. So, if you are always worried and anxious about the possibility of cutting your pup's quicks, you no longer have to if you invest in illuminated dog nail clippers.
What's more, most of these clippers come with magnifiers to help you get a close-up look at your dog's nail while trimming so that you can be extra careful. Dog nail clippers with LED light even works for dogs with black nails. All you need to do is look out for the dark nail head—once you notice a small dark circle, you should know that's the furthest you can go. Finally, illuminated dog nail clippers are recommended for dogs that hate regular trimmers—they are more likely to cooperate as they won't have any bad experience associated with the clipper.
Our Top Picks of the Best Dog Nail Clippers with Light
With a total of four bright lights, the Allstar Innovations Nail Clipper is on the number one spot on our list. In essence, this is an improved version with better handles, brighter lights, and a nail magnifier. The lights have been repositioned to a different location on the trimmer to simply increase visibility. It lights up the nail's blood line giving you direction on where to cut through. To make clean-up easier, the trimmer utilizes a nail trapper that catches all the clippings and doubles up as a 5X magnifier. That's not all; the hardened steel blade ensures that trimming is a fast and precise task.
Injuring the quick in a pup's nails can be a rather painful experience for him. This is especially true if your canine buddy has black or thick nails because determining the starting point of the quick can be quite the task. This nail clipper from Helishy uses bright LED lights to brighten the nail so you can determine where the quick begins and where it ends. This one also uses 5X magnification to make the job safer and convenient. If you struggle to trim your pup's nails because of using the wrong blade, try purchasing this product as it is precise and sharp. Finally, it comes with a delightful thick handle design that increases your comfort when clipping.
The WWVVPET comes with excellent features that are not available in traditional nail clipping tools. The trimmer has everything a good clipper should have including an LED light, a sufficiently thick stainless steel blade, ergonomic, and non-slip handles (with a lock and unlock feature), a nail trapper, and a rechargeable nail file. Its 3.5mm-thick steel blade is sharp enough to give a precise and fast cut. It gives you a chance to carry out a professional and safe job with optimal comfort. When fully charged, the file can last for up to 10 hours. With it, you can give your pup's nails smooth edges for a polished and polished finish.
Utilizing the half-moon design, this wonderful nail trimmer from SYOSIN is another best-seller, thanks to its awesome features. First off, the half-moon design of the clipper is everything regarding trimming a dog's nails. It follows the shape of the nail thereby delivering a good trim every time. The super bright LED light also comes in handy as it improves visibility and reduces the chance of accidents. This trimmer even has a transparent baffle to contain the clippings thereby making cleanup easier. Its handle is powerful and ergonomic and its blade powerful and sharp.
Homeowners with dogs under 40 pounds will absolutely find the WALKINWITH LOOKUT Premium Nail Clipper extremely beneficial. It makes the entire process of nail trimming fast, convenient, and downright fun. All you have to do is put on the LED light and follow its guidance to know where to cut. Once you do, engage the quality steel blade and clip away. All the clippings will be trapped by the nail trapper, meaning you don't have to do the annoying chore of looking for the tiny clippings in your rugs. This product is patented in Japan, the United States, China, and Korea. You can bet on its quality and efficacy.
FOCUSPET Nail Clippers are great for small to medium dogs as they deliver enough force and pressure to handle their nails. It is a superior product with powerful blades that give a clean and swift cut. Since the blade is a stainless steel construction, you can be certain it won't attract rust easily. This clipper uses rechargeable LED lights that can last up to 10 hours when fully charged. The LED light is bright enough to display the areas that need to be cut and those that don't. If you have curious little minds around, rest easy as the clipper utilizes a lock/unlock switch to stop them from messing with it.
When looking for a decent nail trimmer for your pup, you want to choose one with safety and convenience features. The ALLYME LED Light Nail Clippers ticks both boxes. With the bright LED, you should be able to trim the actual nail and not your pup's flesh. Since you can see the nails' bloodline, the likelihood of overcutting is greatly reduced. The non-slip handles give you a good grip so you can achieve a good cut. Apart from the trimmer, there's a storage box to contain the mess. No one enjoys seeing clipping fly all over the room. There's also a cute and effective nail file added to the package. Any time you feel the need to polish your pup's nails, just run the file over them.
Pet Nail Clippers by LINKI is on the eighth position on this list because of its amazing user experience and overall efficiency. The handles are non-slip and ergonomic. When trimming, you don't have to be concerned about sliding and causing an accident. Made with a quality stainless steel blade that is 3.5mm thick, you are guaranteed a clean and accurate cut even if your pooch has the toughest nails around. The trimmer features a half-moon design and LED lights to make your work easier and safe. The best part about it is that you don't need any batteries to operate it. You can charge it via your USB cable.
Designed for use on felines and canines, the JANEHOME Dog Nail Clippers are 100% safe and convenient to clip their tiny paws. The clipper uses a sharp, angled steel blade to cut through the nails fast, perfectly, and most importantly, safely. It is fitted with an LED light to show you where to clip so you don't run the razor-sharp blade through your pup's skin or flesh. Comfort is enhanced by the ergonomic design ABS handles. Last but not least, the nail file kept in the handle helps to smooth the edges of your Fido's nails.
Lastly, the COUFURAS Pet Nail Clipper utilizes a sharp steel blade with the right sized- spacing for dogs' nails. Its design is intentional as it makes sure you achieve a clear-cut cut every time you need to trim. The blade is constructed from stainless steel meaning it won't rust, graze, or twist. Even if your pup has strong nails, the blade will remain sharp after trimming. With the super bright light fitted to the clipper, locating the quick in your pup's nails should be a breeze. For a polished look, make use of the rechargeable nail file that is included in the package.
Most Important Factors to Consider When Buying Dog Nail Clippers with Light
Ease of Use: You should feel as comfortable as possible when using a good dog nail clipper. Before you purchase one, therefore, assess how controlled the clippers feel in your hand and whether they are easy to squeeze.
Blade Quality: A blunt and rusted blade may be harmful and painful for your pup. Dull, blunt blade may also splinter your dog's nail instead of slicing clean through. Go for a blade that is sharp to ensure clean and swift cut through nails. We recommend stainless steel blades because they are rust-free and tend to stay sharp for long.
Safety: A good illuminated dog nail clipper should feature safety guards like locking mechanisms that allow you to store the clippers safely in closed positions.
Ergonomic handles: To avoid accidental cutting, the handle should be lightweight and easy to grip. We recommend handles that are made of quality rubber materials as they ensure 100% harmless, safe, and comfortable nail trimming experience.
Material of Construction: A good dog nail clipper should be constructed with sturdy and high-quality materials that function as intended. Before buying a nail trimmer for your pup, therefore, assess how it is assembled and its overall performance.
Extra Features: Some dog nail clippers with light also come with extra features like nail trappers for trapping the cut nails for easy disposal. Others also feature free nail filers as well as a facility to store it to avoid misplacement. The filers help you trim the sharp edges of your pup's nails, leaving them smooth and soft round-tipped. Ensure that the clipper you settle for have these extra features and more to really get your money's worth.
Final Thoughts
Dog nail clippers with light are priceless items to have if you are a dog owner. You don't have to dread nail clipping sessions with your canine friend. At least not when you have one of the products on this list—all have been designed to not only make nail trimming painless for your pup but they have also been integrated with LED lights to help you keep a close eye on the trimming process. Get yourself the right trimmer and your trimming sessions will be much more rewarding and successful.
Last Updated on February 9, 2021 by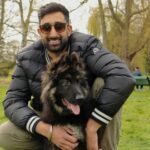 Sable McNeil is a canine chef, professional pet blogger, and proud owner of two male dogs. I have been an animal lover all my life, with dogs holding a special place in my heart. Initially, I created this blog to share recipes, tips, and any relevant information on healthy homemade dog treats. But because of my unrelenting passion to make a difference in the world of dogs, I have expanded the blog's scope to include the best information and recommendations about everything dog lovers need to know about their canine friends' health and wellbeing. My mission now is to find the most helpful content on anything related to dogs and share it with fellow hardworking hound lovers. While everything I share is in line with the latest evidence-based veterinarian health guidelines, nothing should be construed as veterinary advice. Please contact your vet in all matters regarding your Fido's health.