As an Amazon Associate, we may receive a small commission from qualifying purchases but at no extra cost to you. Learn more.
You just adopted a dog and above everything, you want nothing but the best for him—quality food, the best vet care, and the best shampoo money can buy.
You'd be surprised to know that choosing a shampoo is easier said than done.
Some pet manufacturing companies fill their products with chemicals that do more harm than good to your dog's skin.
Although your dog's skin doesn't seem to require much attention, it actually does.
After all, it's Fido's biggest organ and one that prevents harmful stuff from affecting the insides.
There are several ingredients in many dog shampoos that are toxic to dogs, including phosphates, parabens, sulfates, perfumes, and synthetic dyes.
These should never come in contact with Fido's skin causing him to be sick and sensitive among a host of other issues.
Anything with these ingredients is automatically a no-no for your dog.
However, other subtle ingredients are still unsafe for your doggie.
As a diligent parent, you have to pay close attention to what goes into the making of your pet's shampoo.
The Oster dog shampoo is marketed as effective, natural, budget-friendly, and safe for your dog.
Nevertheless, dog companies have proven that what they claim is sometimes not always the case.
Rather than taking their word for it, dog owners have to go the extra mile to determine if what manufacturers promise holds water or not.
That's where we come in. We have a detailed guide explaining the safety (or lack thereof) of the Oster dog shampoo.
Oster Dog Shampoo at a Glance
The Oster dog shampoo is a powerful two-in-one formula designed to provide dogs with a refreshing bath while soothing their skin, controlling shedding, repelling fleas and ticks, and maintaining a good odor.
The main ingredient used to make the shampoo is oatmeal.
If you know a thing or two about oatmeal, you'll agree that it has many benefits for a dog's skin.
For one, it offers a soothing feeling that brings the skin to life.
It is also great at treating a wide range of skin issues including burns, eczema, redness, and dryness.
Oatmeal contains Avencin compounds that have antifungal properties in them, fiber and cellulose (for softening the skin), flavonoids (used to absorb UV rays from the sun), phenols (to moisturize the skin), saponins (for cleaning the skin), and vitamin E to soothe the skin and offer anti-inflammatory properties.
Besides oatmeal, the Oster shampoo also contains other useful nutrients such as vitamin B5, natural botanicals, safflower lipids, and aloe among others.
Together, these ingredients help soothe, moisturize, and condition your dog's skin.
The manufacturer promises that the shampoo is also great at lifting dirt from a pooch's skin leaving it shiny and plush.
Since it doesn't contain alcohol, parabens, dyes, and phthalates, it doesn't cause adverse reactions in your dog.
Pet parents have praised the shampoo because of its gentle nature, great scent, and good price point.
Is Oster Dog Shampoo Safe?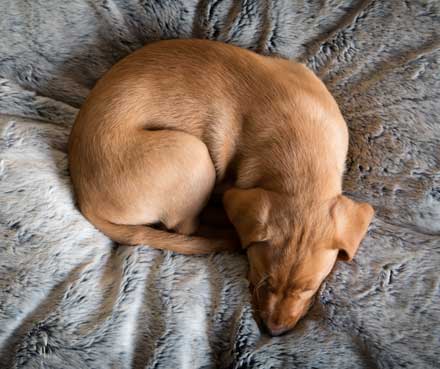 When it comes to the Oster dog shampoo, there are a few options to choose from depending on your dog's needs.
The line contains different formulations for extra soothing, odor control, shed control, coat and skin repair, 4-in-1, and gentle puppy formulas.
Each product is made slightly differently from another.
For instance, the Extra soothing version contains oatmeal, aloe, and chamomile as the main ingredients while the Naturals odor control has orange, oatmeal, and vitamins.
Most dogs can handle the ingredients in a majority of the Oster dog shampoos.
However, anything with citric acid is always a tad risky for our canine friends.
That means any shampoo with orange, lemon, grapefruit or any other citric fruits is not so safe for your pup.
The acid in these fruits can cause gut obstruction as well as problems with the tummy such as vomiting, diarrhea, and upsets.
Well, since we are talking about dog shampoo, ingestion is less likely to happen because it is not an edible product.
Still, dogs are very unpredictable and can lick the product during bath time or if you leave it where they can get access to it.
Only use orange-infused shampoos on your dog if you are sure you can keep your dog from ingesting it.
Besides orange, there are a few other ingredients that can cause harm to your dog when using the Oster dog shampoo.
These include essential oils that are unsafe for dogs.
Thankfully, all the ones used in the shampoo formulations such as Safflower, rosemary, and chamomile are completely safe for your pet.
The last thing to be concerned about is thickening agents and fragrances.
The Oster dog shampoo utilizes both in its formulations.
Some dogs sadly react to one or the other. Here, you will have to do trial and error to ascertain if your dog develops a reaction or not.
The bottom line is that the Oster dog shampoo is generally safe for dogs.
It contains natural ingredients free from harmful chemicals.
However, some formulations have orange which might be toxic to your dog if he licks it.
The shampoo also uses thickening agents and fragrances that may have adverse reactions on certain dogs.
You can buy a can o the shampoo and test it on your dog.
If nothing adverse presents itself, you are good to go.
Else, stay away from the shampoo and look into alternative brands.
You may also want to check:
Can I Use Suave Shampoo On My Dog?
Can I Use Tresemme Shampoo On My Dog?
Oster Dog Shampoo Lawsuit
We have searched online for any reports of a lawsuit involving Oster dog shampoo and have come up empty.
The company seems to be free from any legal issues regarding this product.
That speaks volumes about the integrity of the shampoo.
Pet parents don't hesitate from taking legal action if they get bad results from pet products.
The fact that the Oster shampoo hasn't received any is a huge relief for dog owners who love the product.
Oster Dog Shampoo Recall
The Oster dog shampoo was once rumored to have been recalled but as it turns out, that was simply a rumor.
The company has since released a statement stating that the product hasn't been recalled at any point in time.
This doesn't come as a shock knowing that the formula is made from natural ingredients only.
It doesn't contain any toxic chemicals including phosphates, dyes, phthalates, and alcohols.
The shampoo is also made in the USA with ingredients available only inside America.
The US is known for its strict protocols regarding the manufacture of pet products.
Dog companies must adhere to these guidelines or be kicked out of business.
Oster is also dedicated to making sure its customers don't report sick pets because of the chemicals in its products.
Parting Thoughts
From soothing and moisturizing your dog's skin to removing tough odors to softening dry skin and conditioning it, the Oster dog shampoo can do it all.
The trick is choosing the right formulation for your needs.
With natural USA-sourced ingredients, the shampoo promises to lift the dirt from your pup without hurting him.
The product is safe save for the formulations that contain orange as it can cause harm if it finds its way to your pup's tummy.
Additionally, the shampoo utilizes thickeners and fragrances.
Although some dogs can handle these well, others aren't so lucky.
Find out where your Fido lies and act accordingly.
Last Updated on November 22, 2022 by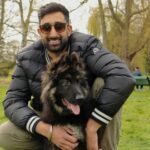 Sable McNeil is a canine chef, professional pet blogger, and proud owner of two male dogs. I have been an animal lover all my life, with dogs holding a special place in my heart. Initially, I created this blog to share recipes, tips, and any relevant information on healthy homemade dog treats. But because of my unrelenting passion to make a difference in the world of dogs, I have expanded the blog's scope to include the best information and recommendations about everything dog lovers need to know about their canine friends' health and wellbeing. My mission now is to find the most helpful content on anything related to dogs and share it with fellow hardworking hound lovers. While everything I share is in line with the latest evidence-based veterinarian health guidelines, nothing should be construed as veterinary advice. Please contact your vet in all matters regarding your Fido's health.