As an Amazon Associate, we may receive a small commission from qualifying purchases but at no extra cost to you. Learn more.
Stool eating behavior or Coprophagia is common with a number of dogs. If you have witnessed your lovely pup picking after his stool and feasting on it, you are not alone.
It is a rather strange and disgusting thing to put up with. Plus, it can compromise the health of your pup or other family members.
Lucky for you, there are a few strategies you can implement to stop your canine friend from eating stool. One of them is using a stool-eating deterrent. This is a harmless chew or powder added to dog food or fed separately to alter the taste and odor of feces and ultimately make your dog despise it.
Stool eating deterrents are also formulated with a wide range of ingredients that support your dog's digestive health, including parsley, yucca schidigera, chamomile, and probiotics.
Some manufacturers also include digestive enzymes like cellulose, protease, amylase, and lipase.
Combined, these ingredients work to not only make stool less attractive to your dog but also supply him with the nutrients he might be lacking.
Remember that some dogs manifest this disgusting habit due to lack of natural enzymes.
10 Best Stool Eating Deterrent for Dogs
We reviewed the available stool eating deterrents in the market and came up with ten of our favorite ones:
Our leading product is the NaturVet-Coprophagia Stool Eating Deterrent.
It is made with ingredients including chamomile, yucca, parsley, and an enzyme blend and is effective at discouraging your dog from eating his own poop.
All the ingredients are natural and will cause no harm whatsoever to your dog.
If you have more than one canine, be sure to give this to all of them to break the habit completely.
Apart from deterring poop-eating behaviors, this tasty treat comes with a breath freshener to fight against bad breath.
Please note that this product is suitable for puppies and dogs aged 12 weeks and above.
If you are skeptical about enzymatic supplements, the For-bid Stool Eating Preventative is an ideal choice for you. Since it is a purified protein, the supplement will have zero effects on your dog's gut.
On the contrary, it is a powerful anti-coprophagic product that works wonders to stop poop-eating behavior.
Like the first entry, this one has also been designed to reduce odors and bad breath. It is vet-recommended and manufactured in the United States.
Since it comes in powder form, it is very easy to use. Simply sprinkle it over your dog's food and let it unleash its power.
Verinex Labs is another probiotic supplement that guarantees optimal gut health. The 3 billion CFU enzymatic blend utilizes 7 carefully selected strains of bacteria that discourage the existence of disease-causing bacteria.
Additionally, the probiotic is designed to eliminate diarrhea, stool eating behavior, yeast infections, allergies, constipation, bad breathe, hot spots, and itching.
Within two weeks of giving it to your dog, you will observe major changes in his energy, mood, gut health, and even improved coat appearance. It really packs a punch!
Made with digestive enzymes and natural ingredients, the Nutri-Vet Nasty Habit Dog Chewables also helps deter a dog from eating his own poop.
Some of the ingredients used during the formulation include cayenne pepper, yucca, alpha-amylase, chamomile, glutamic acid, and thiamine.
The blend works by altering the taste and odor of poop thereby rendering it unpleasant for your dog.
The chewables are infused with liver flavor that dogs find hard to resist. They are also easy to administer.
Healthy Solutions Deterrent features a unique formula that reduces a dog's desire to eat his poop. The soft tasty chews are enriched with yucca, parsley, chamomile, and enzymes to deliver the best results.
The enzymes will not only help your dog absorb nutrients better but will also infuse a bitter taste in his stool to deter him from eating it.
Chamomile and parsley boost the digestive system and help freshen a dog's breath respectively.
The best thing about this product is that it comes with a 100% money-back guarantee. This reduces the risk of investment greatly.
To give stool a bitter taste, the Zesty Paws Chews contain a capsicum chili known as Capsimax. This stops any dog from eating his poop or that of other animals using the same product.
Each chew also features 1 billion CFU probiotic, Inulin prebiotic and a total of five enzymes.
In addition to breaking stool-eating behavior among dogs, these treats improve overall digestion especially for dogs with constipation and gas problems.
The product is also enriched with apple cider vinegar, peppermint, cinnamon, and parsley to aid – one of the best combinations for good oral health and fresh breath.
Pro-Sense P-87077 Poop Eater Solutions feature safe, easy-to-feed, effective chewable tablets made from natural ingredients that deter dogs from consuming their own stools. This is achieved through the power of Yucca and Oleoresin Capsicum, an ingredient in chili peppers.
Together, these two ingredients give feces a bitter repulsive taste and destroy any urge for your dog to feast on it.
This product can be used for dogs of all ages and is administered according to the directions given.
Having a stool deterrent that is tasty is just as important as one with an effective formula. This specific blend is infused with a liver flavor so the taste is guaranteed. It is also quite easy to feed your pup.
Like most of the products on this list, this product is designed to create an unpleasant bitter taste to dog's poop to discourage him from eating it.
One of the active ingredients utilized is Yucca which has been known to reduce odor from the stool. It is also packed with digestive enzymes to aid in better absorption of nutrients.
To keep your dog's breath fresh, this product has chamomile and parsley.
These soft chews from Coprovent are also leading in the market.
Each chew contains 400 Mg of Yucca, the magic ingredient for altering the taste and odor of feces. With this much proportion, it is a super-effective product.
The best part about it is that even with the high proportion of Yucca, this supplement will not wreak havoc on your pup's health.
The chews are very palatable and beef-flavored to make it easy to administer.
It is also worth noting that they don't contain sugar or gluten.
Last but not least, we have the Solid Gold Stop Eating Poop Formulation.
Made with natural ingredients, this is a safe product to use for all dog breeds. The ingredients naturally make a dog's stool bitter thereby discouraging the habit of having your dog eat his own waste.
The formulation also has digestive enzymes to ensure well-rounded gut health. The result is a reduced output of the stool.
Additionally, this formula features parsley for better digestion and peppermint to ensure fresh breath.
Disclaimer:

Stool deterrents may work for some dogs and not for others. So, they are pretty much hit or miss products. They may work perfectly for your dog and fail to work at all for your neighbor's dog.
How long your dog has been eating his poop also counts. If your dog is a puppy or just started eating poop suddenly, you have a better chance of stopping the behavior with stool deterrents.
However, if your pup has been eating poop for years, then it may be a bit challenging to get him to stop the behavior using a deterrent.
Some Cautions to Consider…
If your pup is on a special diet or has some medical condition, consult your vet first before using any stool eating deterrent for dogs.
Before you begin using any poop eating deterrent, ensure that your dog is not on any type of steroid medication as they may counteract the effects of the deterrent.
It may take some dogs a longer time to see results. Some dogs may stop eating poop a few days after they have been introduced to stool eating deterrents while some may take a few weeks or months.
Many stool deterrents work well if your dog is eating his own feces, so you may not get great results if your dog doesn't consume his feces but eats other dogs' or animals' feces.
The Bottom Line
A dog that eats his own waste is a danger to himself and his owners.
If yours fits the description, consider feeding him one of the above reviewed best stool eating deterrents for dogs.
If you get the right product, it won't be long before your canine buddy breaks his disgusting habit once and for all.
Last Updated on June 22, 2021 by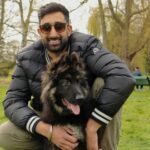 Sable McNeil is a canine chef, professional pet blogger, and proud owner of two male dogs. I have been an animal lover all my life, with dogs holding a special place in my heart. Initially, I created this blog to share recipes, tips, and any relevant information on healthy homemade dog treats. But because of my unrelenting passion to make a difference in the world of dogs, I have expanded the blog's scope to include the best information and recommendations about everything dog lovers need to know about their canine friends' health and wellbeing. My mission now is to find the most helpful content on anything related to dogs and share it with fellow hardworking hound lovers. While everything I share is in line with the latest evidence-based veterinarian health guidelines, nothing should be construed as veterinary advice. Please contact your vet in all matters regarding your Fido's health.