As an Amazon Associate, we may receive a small commission from qualifying purchases but at no extra cost to you. Learn more.
Whether you are traveling with or crate training your pup, a dog bowl that attaches to crate can prove very beneficial. It makes work easy for you and ensures your pooch always has something to eat or drink. Attachable dog bowls also come in handy if your dog has a medical condition(such as diabetes insipidus or Addison's disease) which requires him to always have access to fresh drinking water due to increased risk of dehydration or if he is on medication that makes him get dehydrated fast.
Unlike traditional dog bowls that can easily be tipped over by your dog, attachable dog bowls feature hanging brackets to keep them steady, allowing your dog to eat and drink easily. These bowls also prevent potential mess and spills in your dog's crate.
If you are wondering where to get the right dog feeding dog bowl that you can attach to your dog crate, you are in luck today. Here is a quick review of the top 12 best dog bowls that attach to crate in the market right now.
To start us off, we have a stylish and functional stainless steel dog bowl from Midwest. This product offers a host of features than most products on the market. For one, it utilizes the Snap'y Fit system to secure the bowl firmly in place whilst making it easy to remove it for cleaning. The patented bracket also ensures the bowl doesn't rotate. This reduces the likelihood of food and water spillage. The bracket is rust-resistant and attached to a crate with two wing nuts. With a capacity of up to 1 qt. (four cups) of dog food or water, this bowl is ideal for a medium breed. There are three more sizes to choose from – 10 ounces, 20 ounces, and 2 qt. (8 cups).
The Ordermore Crate Dog Bowl features a strong slot with a diameter of 5 cm and fits most crates. If you have a small dog that needs to stay put in the crate during travel or in your absence, this bowl is a handy tool to have. It is a stainless steel bowl which means it is easy to clean and maintain. Removal for filling food and water is also a breeze. To get a firm and secure fit, the bowl uses the cross lock design technology. Your Fido will have to work extremely hard to shake the bowl enough to spill its contents. This product comes in blue, green, and pink color variations.
Stay on top of your pup's nutrient requirements using the Petall Dog Coop Feeding Bowl. It is made from stainless steel, so you know it stands up very well to an aggressive chewer. It is also very durable and easy to clean. The bowl uses a clamp holder to ensure it stays firmly in place and doesn't spill dog food and water. With three sizes to choose from, this bowl is ideal for all dog sizes as well as other pets such as cats, ferrets, and rabbits.
The Lixit Quick Lock Crate Dog Bowl has a capacity of 2.5 cups and measures 10 x 4.5 x 4.5 inches. This makes it suitable for small dogs and cats. It is made from heavy-duty plastic that is chew-resistant and easy to clean. When it's time to clean, simply twist off the bowl from the cage and place it in the dishwasher. The compact design of this product makes it easy to fit inside most crates. The design is also multipurpose as it allows both food and water in the bowl.
The Petmate No Spill Kennel Cup is designed with a rim to ensure food and water doesn't run over to the floor. If your dog is a messy eater or drinker, this bowl will help contain the food and water in the bowl. It also comes with a funnel that can be used to add water into it from outside the crate. If adding food only, there's no need to use the funnel. Made from BPA and lead-free material, you are guaranteed that this product is dog-safe. It also fits most crates and can be used for both plastic and wire kennels. Petmate No Spill can hold up to 21 fl oz. of dog food or water and comes in two sizes—small and large.
Pet owners who love bright colors for their pup's feeding bowls are good candidates of the Guardians Stainless Steel Crate Dog bowl. The product is available in six different colors that will give you a good variety to choose from. It is made of plastic and stainless steel. This means the bowl is easy to clean, discourages chewing, and lasts an impressively long time. You have the option of detaching the bowl and using it as it is on the floor or hanging it up on the crate. The cross lock design will ensure it remains in place so it doesn't spill its contents. What's more, you can separate the plastic and metal compartments and end up with two different bowls.
MLCINI Hanging Dog Bowl is a stainless steel bowl fitted with a mounting bracket. The put-in and take-off design is very basic. You don't need any tools to attach it on the crate or remove it for cleaning or refilling purposes. The bowl allows for multi-usage—for feeding and watering. Thanks to the material of construction (stainless steel), this bowl is durable, easy to clean, and resistant to even the most aggressive chewer. There are three different sizes available, all ideal for small to medium pets.
The next dog bowls that attach to fence, cage, crate, or kennel are these stainless steel bowls from PETMAKER. Customers who need separate bowls for water and dog food find this product beneficial. The package comes with two dishwasher-safe bowls of 8 fluid ounces each. The bowls are attached to the crate using wire hook brackets. A rim at the base of the bowl gives it stability. With stainless steel as the material of construction, trust this product to last long and make cleaning hassle-free.
The DotPet Cage Bowl offers a reliable, safe, and mess-free feeding option for a Fido. The round bowl can be attached to the crate directly and securely via the cross lock design. This way, it stays steady to allow your dog to drink and eat without spilling food and water everywhere. The bowl is made from thickened plastic which is not only eco-friendly but completely safe for your canine buddy. It is also easy to clean and durable.
This lock and crock dish from LIVING WORLD is yet another excellent dog bowl that attaches to a crate. If you are right in the middle of housetraining or looking to travel with your pup, this accessory will make your life easy. Made from an extra-thick plastic that stands well to an aggressive chewer, you can rest easy your dog is safe at all times. The bowl can be easily installed on any cage size, whether it is horizontal or vertical. Once installed and locked, the bowl will not twist, tip, or turn.
How does the sound of a heart-shaped hanging feeding bowl sound to you? The Choco Nose is stylish while still offering great benefits as a feeding option for your dog. It is made from a BPA-free material that's dog-safe, durable, and easy to maintain. With a pull and slide design, the bowl is held firmly in place, so it can withstand substantial force without spilling its contents.
The LIXIT Translucent Quick-Lock Cage Bowl is designed to make your life easier as a pet parent. This one is made from high-density polystyrene that holds up very well to chewing and scratching. The bowl is wide at the top and narrows at the bottom to reduce the likelihood of spills. For stability, the bracket can be easily rotated and locked for a firm and secure fit. Installation and detachment are made easy by the twist mechanism utilized. The bowl has a capacity of 20 ounces and is available in aqua and translucent colors.
Important Factors to Consider When Buying Dog Bowls That Attach To Crate
Buying a dog bowl that you can attach to a crate is not the easiest task, especially if you are looking for an option that is not only effective but will also last long. Here are some of the most important factors to keep in mind before deciding which product is perfect for your dog:
Size
You should choose a dog bowl that is large enough to hold the amount of food or water that your pup needs. If you have a German shepherded or a golden retriever, for instance, you will need a bigger bowl than someone who owns a Chihuahua. If you opt for a small dog bowl for a bigger, active dog, you will spend a bigger part of your day refilling it with food or water. But ensure that the bowl that you decide to purchase is small enough to fit in your dog's crate.
Material
Most dog bowls come in three main materials: plastic, stainless steel, and ceramic. Each material has its pros and cons. For instance, while plastic bowls are more affordable, they get scratched easily and may harbor bacteria in those cracks, eventually becoming unsafe for your pup. The best plastic bowls are those that are constructed with BPA-free plastics. Stainless steel bowls and ceramic are a bit expensive but are more durable and scratch-proof—which translates to less risk of bacteria proliferation. But beware of cheap stainless steel materials as they are prone to rusting.
Durability
If you are buying a dog bowl that attaches to a crate, you definitely want it to last. The dog bowl you are considering to buy should be robust and strong to withstand the shoving and poking of your dog. If you have a heavy chewer, for instance, the bowl must be sturdy enough to withstand your dog's chewing tendencies. Aesthetics is the last thing you'll want to consider because it doesn't ensure quality.
Design
While durability and the rest of the factors we've highlighted above are important, you cannot ignore looks on the whole. If a dog bowl isn't attractive to you, it won't appeal to your canine friend either. But we suggest that you choose bowls with simpler designs as they are more accessible to your pup and easy to clean—they can be opened, cleaned, and put back together with ease. A dog bowl with a complicated design may have parts that are hard to clean.
Dishwasher safe
Like other household items, your attachable feeding dog bowl or hanging water bowl for dog crate needs to be cleaned and maintained too. A bowl that is dishwasher-safe will make your work easier than one that you have to clean manually.
Spoiler Alert
Leaving food and water in a crate is not recommended for a dog with bladder issues. If you allow your dog access to food and water throughout the day, there are high chances that he will need more potty breaks throughout the day as well.
Final Thoughts
A dog bowl that attaches to a crate offers amazing benefits for dog owners. You can rest easy knowing your pup in the crate will be able to help himself when thirst and hunger strike. Hopefully, you have identified the right dog bowl that fits your needs and those of your pup from the above list.
Last Updated on April 1, 2021 by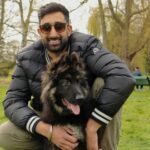 Sable McNeil is a canine chef, professional pet blogger, and proud owner of two male dogs. I have been an animal lover all my life, with dogs holding a special place in my heart. Initially, I created this blog to share recipes, tips, and any relevant information on healthy homemade dog treats. But because of my unrelenting passion to make a difference in the world of dogs, I have expanded the blog's scope to include the best information and recommendations about everything dog lovers need to know about their canine friends' health and wellbeing. My mission now is to find the most helpful content on anything related to dogs and share it with fellow hardworking hound lovers. While everything I share is in line with the latest evidence-based veterinarian health guidelines, nothing should be construed as veterinary advice. Please contact your vet in all matters regarding your Fido's health.