As an Amazon Associate, we may receive a small commission from qualifying purchases but at no extra cost to you. Learn more.
Taurine plays a critical role in a wide range of biological and physiological functions in dogs, including regulation of electrolytes, brain cell development, promotion of cardiovascular health, strengthening of reproductive organs, and boosting of the immune system among many other functions. It is often considered as a non-essential amino acid in dogs because dogs can synthesize it from methionine and cysteine.
However, senior dogs tend to produce less amounts of taurine than their younger counterparts, putting them at high risk for taurine deficiency. Genetics also plays a role as some dog breeds are more predisposed to taurine deficiency than others. For instance, Cocker spaniels, Labrador Retrievers, Saint Bernards, Newfoundlands, and English Setters are considered to be more susceptible to taurine deficiency.
Due to the far-reaching effects of the amino acid in a dog's body, taurine deficiency may cause a wide range of symptoms in dogs, including fainting, weakness, abdominal pain, panting, and blood in the urine among others. Another common issue that occurs in dogs who exhibit a deficiency of this vital amino acid is Dilated Cardiomyopathy (DCM). The condition occurs when the walls of a dog's heart become relatively thin and weak, reducing its pumping efficiency. If left untreated, DCM causes blood to flow slowly through a dog's heart, resulting in congestive heart failure.
Larger dogs, especially those from the mentioned breeds may need taurine supplementation to avoid developing deficiency. While supplementation may not be helpful for some dogs, it's worth trying. After all, taurine supplements are relatively inexpensive, and in case a dog system doesn't need them, they will simply be broken down and excreted as wastes.
If you are looking to add more taurine into your dog's diet, here is a list of the best taurine supplements for dogs that you can opt for:
Best Taurine Supplements for Dogs
With 100 highly chewable tablets, PetAg Taurine Tablets, is without a doubt, one of the best taurine supplements for dogs in the market today. This top-quality taurine formula contains everything a dog or cat may need to restore normal cardiovascular and reproductive functions. The tablets are carefully formulated for dogs and cats that may need taurine in their diets to remain healthy. Whether you are looking to prevent dilated cardiomyopathy (DCM) in your dog or reproductive degradation and feline central retinal degradation in your cat, these are the tablets that you need. Each tablet contains 250mg of taurine in a highly palatable protein base. The tablets are also great-tasting and easy to administer.
One of the unique selling points of Dr. Oscar taurine supplement for dogs is the fact that it contains L-carnitine, another important amino acid that your pup's heart muscle cells need to produce the energy needed for contraction and effective pumping. It also regulates blood pressure, stimulates blood flow, and inhibits inflammatory processes that are often associated with heart diseases.
When L-carnitine is combined with taurine, they work synergistically to promote optimum functioning of a wide range of bodily functions such as strengthening heart muscles, boosting the immune system, production of energy in the heart, and protecting your pooch against oxidative damage from free radicals. This taurine formulation also stands out from the crowd because it is designed to provide the recommended daily amounts of taurine—about 500 mg per 25 lbs if a past study by the University of Minnesota and Georgia is anything to go by. While taurine is safe for dogs even in high dosages, giving your dog the right quantity is linked to better heart health and lower rates of complications from heart diseases. It is soy-free, wheat-free, gluten-free, and produced in cGMP and FDA-registered facilities, making it safe for your dog.
Intended to be one of the best supplements for cardiovascular support in dogs, CardioMAX features a wide range of ingredients besides taurine, all aimed at supporting your dog's heart health and keeping him happy and active. For instance, it is formulated with L-Carnitine to promote the blood flow and regulate blood pressure. The formula also contains Coenzyme Q10, which is a potent antioxidant that's known to help with cell growth and support various areas of your pup's body. CardioMAX is also rich in Omega-3 fatty acids, which play a significant role in boosting your dog's immune system. Like other Pet Health Solutions products, CardioMAX meets all the quality and safety standards set by the National Animal Supplement Council (NASC), making it safe for your dog.
This Taurine pure powder from Now Food Store is one of the most trusted human-grade taurine supplements for dogs due to its ability to stabilize cell membranes and aid in the transport of sodium, potassium, magnesium, and calcium in and out of the cells. It can also help regulate your pup's nerve impulses and aid the maintenance of normal fluid balance. It also exhibits potent antioxidant properties, which may help your dog ward off heart diseases, eye problems, and immunodeficiencies. Most importantly, the powder is carefully formulated to help your pup's body absorb other nutrients with ease while boosting healthy cellular activity.
If you are looking for a supplement that will help you manage heart failure and DCM in your dog, this Nutrition Strength's taurine supplement is your best bet. It is formulated to deliver the right amount of amino acids to ensure optimum functioning of several fundamental biological roles in your pup's body, including membrane stabilization, osmoregulation, and modulation of anti-inflammatory and anti-oxidation activities. Like CardioMAX, this formulation not only supplies taurine but also coenzyme Q10, a potent antioxidant and immune-boosting ingredient that has been shown to boost pets' heart health. Coenzyme Q10 also plays a critical role in generating most of the energy in a dog's heart. The supplement also meets strict animal supplement manufacturing regulations, making it safe for your fur baby.
You can consider Nutricost Taurine Powder as an alternative to NOW Supplements' taurine powder because they are all human-grade taurine supplements that are safe for dogs. It contains 500 mg of taurine per bottle and is made from non-GMO ingredients. It is also gluten-free and made in GMP compliant & FDA registered facilities, making it safe for your dog. Consult your vet for the right dosage or serving quantity that's suitable for your dog.
Another excellent taurine supplement for dogs that we had to include in our list due to its blend of other amazing amino acids for dogs is this InClover BioVibrant Plus 4 in 1 Taurine Supplement. In particular, the blended amino acids in this formulation are taurine, cysteine, L-carnitine, and methionine. For starters, methionine and cysteine are both potent precursors that your dog's body converts to taurine whenever necessary. As aforementioned, L-carnitine promotes blood flow, regulates blood pressure, and strengthens your dog's heart muscles. This blend is one of the best taurine supplements for dogs that we highly recommend because it contains multifunctional amino acids, which will go a long way in boosting your dog's heart health and body immunity. The formulation's ingredients are also naturally derived and meet strict quality manufacturing standards, making it safe for your pup.
The final entry in our list is this amazing formula from Herbsmith. Like InClover BioVibrant, it comes in a 4-in-1 formula, consisting of taurine, L-carnitine, Omega-3s and CoQ10. The four ingredients play a vital role in various areas of your dog's system, promoting his cardiovascular, brain, eye, and immune health. Some dogs are picky eaters and rarely eat anything that tastes like medicine. If your dog falls in this category, this is the taurine supplement you should get him. Herbsmith Taurine Boost is formulated with krill, giving it a delicious, fishy taste. While the supplement is recommended for aging dogs and breeds that are susceptible to heart problems, this particular taurine supplement was formulated for all dogs—irrespective of their size or age. The supplement comes in 75 g, 150g, and 500g, allowing you to choose what's appropriate for your pup.
Taurine Supplement for Dogs FAQs
Undoubtedly, any dog owner who is planning to add taurine supplement to his or her dog's diet has a lot of questions about the amino acid. We'll try our best to answer a few of the most common concerns below.
1. Should I Worry About Taurine Supplement Overdose?
Generally, taurine is considered to be safe for dogs, and you shouldn't worry much about the amount that you add to your dog's diet. If you are in doubt about the appropriate dosage for your dog, consult your vet for a more professional input. And if you suspect an adverse reaction after giving your dog taurine, call your local vet's office immediately.
2. How Do I Store Taurine Supplement For Dogs?
Just follow the storage instructions on your supplement's label. As a guide, store capsules, tablets, and taurine powders at room temperature. Liquid forms of the supplement should be at temperatures above 70C but shouldn't be refrigerated.
3. Do Taurine Supplements Interact With Other Drugs?
There are no known drug interactions with the amino acid. However, supplements, vitamins, and herbal therapies are known to interact with one another as well as with various OTC medications. So, before including taurine supplement in your dog's diet, it is advisable to let your vet know any form of medication, including vitamins, supplements, and herbal therapies that your dog may be taking.
Final Thoughts
As more research is done on taurine, we will continue to learn more about the amino acid—perhaps what constitutes the right dosage for dogs and why some dog breeds are more susceptible to taurine deficiency than others. For now, it is vital to use tried and tested strategies to ensure that the nutritional needs of your dog are met, one of which is the use of taurine supplements. Adding the best taurine supplement for dogs to your pup diet is easy as all you need to do is pick a product from our list and follow the usage instructions on its label. If in doubt, talk to your vet about the type of supplement you've chosen as well as the foods that might be appropriate for your fur baby.
Last Updated on August 21, 2020 by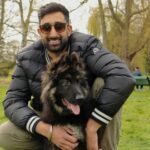 Sable McNeil is a canine chef, professional pet blogger, and proud owner of two male dogs. I have been an animal lover all my life, with dogs holding a special place in my heart. Initially, I created this blog to share recipes, tips, and any relevant information on healthy homemade dog treats. But because of my unrelenting passion to make a difference in the world of dogs, I have expanded the blog's scope to include the best information and recommendations about everything dog lovers need to know about their canine friends' health and wellbeing. My mission now is to find the most helpful content on anything related to dogs and share it with fellow hardworking hound lovers. While everything I share is in line with the latest evidence-based veterinarian health guidelines, nothing should be construed as veterinary advice. Please contact your vet in all matters regarding your Fido's health.