As an Amazon Associate, we may receive a small commission from qualifying purchases but at no extra cost to you. Learn more.
Summer is over which means it time to prepare for the cold months ahead.
As you pull out your heavy comforters and duvets, don't forget your canine buddy.
He, too, could use a warm blanket to make the cold nights bearable. This is where heated dog blankets come in handy—they can help keep your canine companion cozy even on colder nights.
Like many pet products, some dog owners may have a few reservations when it comes to getting their pups heated dog blankets.
Some of them question the safety hazards associated with these blankets and whether they are worth investing in.
Well, the truth is that a heated dog blanket can make a world of difference for many dogs.
In particular, these blankets are highly recommended for:
A. Elderly/Arthritic Dogs
Your elderly pup may not have the same clean bill of health as he did when he was a teenager.
Getting him a heated blanket can go a long way in helping him soothe pain and have a good, sound sleep.
Dogs that suffer from arthritis, spinal injuries, hip dysplasia, blood circulation issues, and other joint issues are also good candidates for heated blankets and mats.
B. Short-haired breeds
Some dog breeds don't have thick coats to keep them warm during winter.
If your canine friend falls in this category, he can benefit immensely from heated pet blankets. He will no longer need to worry about cooler nights.
C. Female Dogs with Puppies
A female dog with puppies will always scout for warmer and safer places for their babies, and a heated pet blanket is a good way of meeting their needs.
Generally, puppies are not good at regulating their body temperatures, and a heated blanket can be a handy solution for keeping them nice and cozy.
Puppies also need to cuddle with their littermates and heated blankets will provide alternative cuddling sensations.
Irrespective of your dog's health condition or age, if you live in a region that experiences harsh winters, a heated dog blanket is a perfect way of ensuring that your pup feels warm no matter the weather.
How Do Heated Dog Blankets Work?
Essentially, electric heated beds are plugged into a power source (just like our electrical blankets) and generate heat, which keeps your pups warm.
However, self warming dog blankets work by reflecting back the heat that your dog's body generate, keeping him warm.
This implies that your dog will take longer to feel the warmth of a self warming dog blanket given that you have to cover him or sleep on the blanket a bit before his body heat can be reflected back to him.
On the other hand, a powered or electric heated blanket will stay warm even if your dog isn't using it.
So, if you have an elderly dog, an electric heated dog blanket may be a better choice.
But if you are on a budget and don't want to incur running costs after your initial investment on a dog blanket, a self-warming option will suffice.
Best Heated Dog Blankets: Our 10 Picks
There are countless heated pet blankets in the market with plenty of attractive features.
To help you choose the right product for your pup, here is a quick review of the best 10 heated dog blankets in the market today:
Mode of Heating: Self-warming
The Furhaven Pet Self-Warming Pad/Blanket has a host of attractive features that make it clinch the number one position on our list.
For one, it is not electric. Pet owners who get anxious over electrical dog beds can rest easy knowing their canine friends are always safe while sleeping.
Secondly, this mat/blanket is made of a faux fur material that makes it super luxurious and plush. It also has seams around it for added comfort.
As your fur baby sleeps, the thermal insert fitted in the blanket reflects his body heat and generates some heat enough to warm the blanket up.
This pad is very lightweight. Feel free to bring it with you on your next travel as it will occupy minimal space in the car.
Mode of Heating: Electric
If you own a large breed like a Great Dane, mastiff, or German shepherd, he needs an equally huge blanket that gives him enough room to roll, lie flat, or curl up.
The Wangstar Pet Heat Pad Mat is certainly designed with such a dog in mind. As a matter of fact, this mat is the biggest on Amazon in its category.
Despite being electric, it has all the safety controls a bed should have.
It comes with a control function from where you can easily change the temperature to avoid heating it up above range.
The bed also utilizes a stainless steel cord that resists chewing.
Finally, it is durable, waterproof, and very comfortable.
Mode of Heating: Self-warming
This is yet another blanket that uses self-warming technology rather than electricity to create warmth.
It has a total of four layers to provide optimal thermal performance. When your pup lies on it, the layers derive energy from your pup's body and give it to him via the mat/blanket.
The blanket measures 11.42 x 8.66 x 1.57 inches and offers enough room for a small to medium dog.
Washing the blanket is such a breeze – simply remove the cover and run it through the cold water, gentle cycle in the washer.
With a weight of only 0.2 pounds, transporting this bed from one place to another is no task at all.
Mode of Heating: Electric
Keep your Fido warm during winter with this heated dog blanket/pad by Zone Tech Car.
The pad has an in-built infrared heating unit that is responsible for warming it up. This means your pooch is spared from having to deal with electrical wires.
When traveling, plug the bed into your car's DC outlet and just like that, your four-legged friend will enjoy plenty of warmth and coziness on the road.
The pad has both an automatic control unit for adjusting the temperature and a timer that is set to half an hour or forty-five minutes.
Constructed from polyester, this product is durable, comfortable, and very strong.
Mode of Heating: self-warming
The KOOLTAIL Self-Warming Bed Pad is another fantastic dog accessory in the market currently.
It doesn't use electricity, meaning it can be used pretty much anywhere.
Like other self-warming beds on our list, this one uses your dog's own body heat to heat up.
The material of construction is high-quality, luxurious, and soft. Your pup will certainly enjoy curling up inside it.
With an anti-skid feature, you are assured that the mat is stable no matter the floor type.
The package comes with a mat and blanket both of which are very soft to touch.
If your pup isn't big on being covered in sleep, the mat will still offer the much-needed warmth.
Mode of Heating: Self-warming
Measuring 64 x 49 cm, the Atezch Self-Heating Pet Throw Blanket is a fantastic accessory for a small or medium canine.
It features a cozy suede fabric and a cotton backing. It also comes with a reflective layer that extracts heat from the dog and utilizes it to self-warm.
It doesn't take long before your dog feels warm when sleeping on it.
When it is time to clean the mat, simply toss it in the washer and run the gentle cycle.
Finally, the portability of this product is also worth mentioning. It offers convenience when traveling with the family including your Fido.
Mode of Heating: Electric
The Aopet Dog Heating Pad comes in gray, a dog-friendly color. This bed has a beautiful flowered pattern that complements any existing home décor.
The material of construction is very soft making the bed comfortable and luxurious.
Because it uses electric power, it warms up as soon as your dog lies on it.
The temperature control points are fitted to act as security features. This way, you can be assured of your dog's safety at all times.
The blanket is built with a waterproof backing to keep your dog dry in his sleep. You can use the machine washer to clean it. Just maintain the gentle cycle with cold water.
Finally, this amazing bed is portable for your convenience.
Mode of Heating: self-warming
The PAWCHIE Self-Heating Pad is designed exactly like the Atezch Throw Blanket above.
Its surface is all suede while the backing is all cotton. Not only is the bed plush and cozy but it also very warm since it insulates the dog against the cold.
The bed warms itself up using your dog's natural heat then transfers it all to him.
It is both portable and machine-washable to make your life hassle-free.
Please note that this product is small and is therefore ideal for toy breeds or cats.
Mode of Heating: self-warming
Whether you are going camping or staying indoors in the cold weather, your dog will always appreciate a cozy and warm bed.
The Pet Therapeutics blanket is multi-purpose. You can utilize it in a crate, your car, the carrier, and the stroller.
Because it doesn't use electricity, you can use it anywhere in the house or outdoors.
It makes use of your dog's heat to heat itself, so you will have no reason to be concerned about overheating or cords.
This bed has also been tested and proven to be free of toxic components.
Mode of Heating: Electric
Small dogs including the Chihuahua and Pomeranian can feel lost in a huge pet pad.
If you have a tiny breed at home, you are the perfect candidate for this heated dog blanket designed specifically for small dogs.
Despite being electric, it is fitted with 2 thermostats to prevent any chance of overheating.
It is waterproof and flame-retardant as well. If you have a pregnant toy dog or newborn puppies, let them enjoy some warmth via this excellent bed.
Most Important Factors to Consider When Buying a Heated Dog Blanket
When shopping for a heated blanket for your pup, there are certain aspects that you need to keep in mind to ensure that you end with the right product, including:
I. Heating Element
As aforementioned, there are two types of heated pet blankets: electric and self-warming.
If you want something that will make your pup warm faster, an electric blanket makes more sense.
But if your dog likes chewing things and you don't like the idea of him using an electric heated blanket, go for a self warming option.
It is worth noting that all the products we have reviewed in this post are all acceptable as quite safe for dogs, including chewers.
II. Size
As with any doggie product, one of the first things you should consider is your dog's size.
Choose a heated pet blanket that your furred companion can be covered with or sleep on comfortably.
III. Washability
Your doggie blanket will get pretty nasty after a few weeks' use.
So, get your pup an option that is easy to wash in general or one whose electrical parts can be removed when it is time to clean it.
IV. Construction Materials
The type of materials used to make your heated dog blanket matter a lot.
Poor quality materials/units will break down fast and can be a safety hazard.
Go for a blanket that's made with high-quality material that is not only durable but can also withstand heating and your Fido's activity level.
We recommend blankets that are made with polyester or fleece materials as they hold up better to wear and tear than cotton and other materials.
It is also advisable to choose a non-pilling material if your dog likes to chew his beddings.
V. Chew-resistant cord
Electrical cords and other electrical components that are integrated into a heated pet blanket can be hazardous to your dog if he is an avid chewer.
As aforementioned, this shouldn't worry you that much because most manufacturers take dog chewing behaviors into considerations by installing chew-resistant cords and parts.
To be sure, confirm if these features are included in the doggie blanket you are about to order.
VI. Budget
Price is an important consideration in everything we buy for ourselves and our pets.
Ensure that the price range of the heated blanket you plan to buy for your canine friend fits your wallet as well.
But don't go too cheap either to an extent that you compromise the safety, comfort, and overall well-being of your dog.
FAQs
Q. Are heated blankets safe for dogs?
A. The short answer is: Yes, heated dog blankets are designed with the safety of your dog in mind.
Most of them are designed to heat up only to 38.30C, which is the average temperature for most dogs.
The electrical components are also designed to be pull-resistant and chew-proof, making them safe even for the most mischievous dogs.
However, don't be tempted to use your electric blanket because it is designed for humans and often works on high voltages.
Q. Do dogs like heated blankets?
A. Yes, they do, especially in cold winter months.
Elderly dogs, smaller dog breeds, short-haired dogs, and dogs with health issues will have a harder time keeping themselves warm when it is cold outside, and that's where heated blankets come in handy.
Basically, if you feel cold even with a winter coat and gloves on, your pup won't stand the cold either—and will love the warmth of a heated pet blanket.
Q. Does my dog risk overheating when using heated blankets?
A. No. Modern heated pet blankets are designed not to overheat.
Unless you are using an old heated blanket that was not manufactured with preventive mechanisms to switch off once they hit certain temperatures, overheating should be the least of your worries if you decide to get your dog a heated blanket.
Q. Can I wash a heated pet blanket?
A. Yes, most heated pet blankets are washable.
For electric options, you need to remove electrical components before washing them.
Self-warming options can be washed the way they are. Remember to check the blanket's label for washing and other care instructions.
More Expert Tips for Making Heated Blankets Safer For Heavy Chewers
While most manufacturers use chew-proof materials to ensure that their products are safe for your dog, there are still a few safety precautions that you can add to ensure that your pup is safer:
Spray the electric cord with deterrents: There are several types of deterrents that you can spray on anything you don't want your pup to chew, lick or get closer to, including electrical cords. Spraying some on the power cord and other electrical components of your pup's heated blanket can go a long way in discouraging his chewing habits, protecting him from electrical shock hazards.
Consider covering the electrical cords using PVC pipes or old water hoses. The extra layer can prevent even the most aggressive dog from reaching the electrical cord of the heated blanket, preventing shock and fire hazards.
Conclusion
A heated dog blanket is a necessary item for your four-legged friend when temperatures dip.
Your pooch feels the cold just as much as you do particularly if his coat is short-haired.
Why let him suffer when the market abounds paw-some warming blankets to help him cope with the cold?
Last Updated on May 1, 2022 by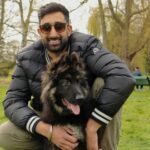 Sable McNeil is a canine chef, professional pet blogger, and proud owner of two male dogs. I have been an animal lover all my life, with dogs holding a special place in my heart. Initially, I created this blog to share recipes, tips, and any relevant information on healthy homemade dog treats. But because of my unrelenting passion to make a difference in the world of dogs, I have expanded the blog's scope to include the best information and recommendations about everything dog lovers need to know about their canine friends' health and wellbeing. My mission now is to find the most helpful content on anything related to dogs and share it with fellow hardworking hound lovers. While everything I share is in line with the latest evidence-based veterinarian health guidelines, nothing should be construed as veterinary advice. Please contact your vet in all matters regarding your Fido's health.