As an Amazon Associate, we may receive a small commission from qualifying purchases but at no extra cost to you. Learn more.
Key Takeaways
Pedigree dog food is made by the Mars company through its subsidiaries.
For the most part, the food that is distributed in the US is either made in US or Canada.
For the US and Canada markets, Pedigree dog food is made by KAL KAN.
Other locations where the pedigree dog food is made include Melton Mowbray in England and India.
Contrary to common belief, there aren't any pedigree dog food factories in China.
Pedigree dog food is made in America and Canada. However, the company has some overseas locations to cater to the global market.
For instance, products for the European market are made at Melton Mowbray in England.
For the Asian markets, the company has partnered with Petcare products in India where the products are not only manufactured but also marketed across Asia.
In America, Pedigree has its headquarters in McClean Virginia.
Apart from the McLean headquarters, the company also has a subsidiary, KAL KAN, which is located in Columbus, Ohio.
KAL KAN manufactures most of the pedigree food for the American market.
So, if you buy pedigree dog food in America, it is very unlikely that will have some from overseas factories. But you can always check the label just to be sure.
Who Owns Pedigree?
Pedigree dog food is a product of the famous Mars Group.
Mars group is an American company headquartered in McLean, Virginia but it has gone global and has factories in other regions including Melton Mowbray, Birstall, and Leeds which are all in England.
The company produces some of the world's best-known brands, including Pedigree pet foods, Whiskas, Royal Canin, and Nutro.
Mars also owns many other well-known brands such as M&M's, Snickers, Galaxy, Twix, and Uncle Ben's rice.
Mars group has a strategic partnership with the Waltham Center which was established in 1965 and is headquartered in Leicestershire, England.
Waltham has a wide range of resources at its disposal, from a world-leading library and state-of-the-art laboratories to animal behaviorists and nutritionists.
The research and data from Waltham Center helps Mars group to come up with pet food that is not only nutritious but also delicious.
What Are The Pedigree Dog Food Ingredients?
Even though the company is not very clear as to where the ingredients are sourced from, they have provided clear information about them on both the product labels and their website.
The main ingredients in Pedigree dog food are:
Is Pedigree Dog Food Made In China?
As we have already established, the company that makes Pedigree dog food, Mars Incorporated, is headquartered in the United States.
However, the company does have factories in other regions, including England and Brazil.
But it does not have a factory in China.
At the moment, the pedigree dog food products for the Asian market are made in India at the Pedigrees facility which the company has in partnership with India's Petcare Products.
If you come across a pedigree dog food product that is supposedly made in China, it is likely a fake or counterfeit product.
How Is Pedigree Dog Food Made?
The company uses a variety of methods to come up with the final product. These methods include:
Extrusion: This is a process that uses high temperatures and pressure to cook the ingredients and turn them into pellets or kibble. Extrusion is a popular method because it is relatively cheap and it also allows for the inclusion of more plant-based ingredients.
Canning: This method uses wet food that is cooked and then sealed in cans or pouches. Canning is not as popular as extrusion because it is more expensive and it also requires the use of preservatives.
Freeze-drying: This is a process that removes the water from the food without cooking it. Freeze-dried food is more expensive than extruded or canned food, but it is also considered to be of a higher quality.
Baking: This is a process that uses lower temperatures to cook the food which results in a dry and crunchy kibble. Baked food is not as popular because it is more expensive and it can be more difficult to preserve.
Last Updated on October 22, 2023 by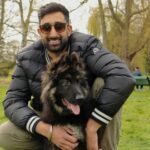 Sable McNeil is a canine chef, professional pet blogger, and proud owner of two male dogs. I have been an animal lover all my life, with dogs holding a special place in my heart. Initially, I created this blog to share recipes, tips, and any relevant information on healthy homemade dog treats. But because of my unrelenting passion to make a difference in the world of dogs, I have expanded the blog's scope to include the best information and recommendations about everything dog lovers need to know about their canine friends' health and wellbeing. My mission now is to find the most helpful content on anything related to dogs and share it with fellow hardworking hound lovers. While everything I share is in line with the latest evidence-based veterinarian health guidelines, nothing should be construed as veterinary advice. Please contact your vet in all matters regarding your Fido's health.