As an Amazon Associate, we may receive a small commission from qualifying purchases but at no extra cost to you. Learn more.
If you are one of those pet parents who want to show your pet or have them participate in sporting events, you know a thing or two about dog registration.
Having papers for your dog opens up a world of possibilities for them. Besides taking the dog for events and competitions, you also raise your dog's worth and gain a ton of knowledge on pet ownership.
Dog registries come in their numbers these days. Among the good ones, you will often find unregistered and unpopular registries.
How do you know which one is worth your time and money?
We have a conservative list of both purebred and designer dog registry organizations below.
Purebred Dog Registries
First things first, let's begin with purebred dog registries.
Founded in 1884, the AKC is the oldest and most popular dog registry in the United States.
It is a non-profit organization created to enrich the lives of dogs through its events, programs, and services.
It hosts over 22,000 canine events each year including dog shows and sports such as obedience, agility, tracking, rally, earthdog, lure coursing, and herding trials.
The ACA is a newer registry (started in 1984) headquartered in Clermont, Florida.
It essentially provides a wide array of dog services to breeders and dog owners.
Some of the services include pet safety and protection, health tracking, registrant customer service, resource and service, and ACA dog show events.
These services are much more affordable than what AKC offers.
America's Pet Registry was founded by a specific group of professional breeders in 1992.
According to its mission statement, the organization exists to provide the highest quality dog documentation at affordable costs.
It offers information to enhance the quality and health of its registered dogs.
Australia's ANKC is among the most-known registries in Aussie and beyond.
At the time of its conception, its main mission was to promote cooperation among its canine authorities.
Now, it also promotes and improves dog events, maintains pure breed dog registrations, and collects and publishes information on purebred dogs, among others.
The Continental Kennel Club is closely-related to the AKC except that it isn't closed when it comes to registering its dogs.
It can add a totally new dog to its registry if two witnesses will come up and testify of the breed's validity.
Although it was founded in 1991, the registry has a pretty high standard.
The CKC is one of the few clubs with a close relationship with the AKC.
Both organizations divide dogs into the same 7 categories. Any dog that is CKC-registered can be enrolled into the AKC with ease.
The former was founded in 1888 in Toronto, Canada, and is a club of members, unlike the AKC which is considered a club of clubs.
The FCI is an international dog registry organization serving kennel clubs across Europe, Asia, the Americas, Africa, and Oceania.
It was started in 1911 to bring a global homogeneity in the exhibition, breeding, and judging of purebred canines.
UK's largest dog registry, the KCGB has been around since 1873, making it the oldest on our list.
The group of 13 gentlemen that founded the registry wanted consistent rules governing dog shows and field trials.
Like other entries on this list, the organization registers and trains purebred dogs.
It also organizes training activities and events for the pups and also conducts canine charity work.
The NAPR offers individual dog registration as well as papers for an entire litter.
It was founded in 1995 and now caters to the United States and its territories.
Besides registering purebred dogs, the NAPR also registers purebred felines.
The United Kennel Club (UKC), founded in 1898, is also one of the oldies in the group.
It is an international dog registry and a prized one for that matter. Going to a UKC event with your dog is an interesting thing as you will be met with dogs from other parts of the world.
The events feel casual, family-oriented, and so much fun.
Other Worthy Mentions
New Zealand Kennel Club (NZKC)
Designer Breed Registries
Now to the list of designer breed registries.
The ACHC recognizes hybrids produced from purebred parents with papers.
It has over 600- designer breeds in its registry.
The few common ones include Labradoodle, Puggle, Chiweenie, and Peke-A-Boo (Pekingese and Bolognese).
The Designer Breed Registry (DBR) is open to registering all kinds of dogs including designers, mixed breeds, purebreds, and dogs of unknown origin.
The organization was started in 1979 with the aim of experimenting with new and exciting dog breeds.
This is another designer breed registry that focuses on making pet ownership rewarding for pet parents.
It accepts all breeds and offers a varied choice of registration certificates.
The DRA was founded in 1983 and has made a mark in the industry for the three decades of its existence.
Since 1995, the International Designer Canine Registry (IDCR) has been offering pet owners of designer breeds privileges enjoyed only by purebred dog owners.
With it, you can document and record the ownership, ancestry, and parentage of your designer pup.
This way, you can record your pup's place in history.
Last but not least, the NHR exists to register dogs whose parents are purebred but not of the same breed. Usually, these pups cannot be registered as purebred.
Provided you have proof that your dog's parents are purebred, you can have them registered with the NHR.
Other Worthy Mentions
Closing Thoughts
When you need to register your purebred or designer pooch, you have so many options to choose from.
This list contains reputable ones. They will guarantee legit papers for your dog (s).
Feel free to sign up your dog on more than one registry to get more benefits.
Last Updated on August 2, 2022 by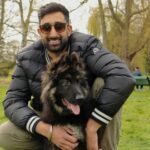 Sable McNeil is a canine chef, professional pet blogger, and proud owner of two male dogs. I have been an animal lover all my life, with dogs holding a special place in my heart. Initially, I created this blog to share recipes, tips, and any relevant information on healthy homemade dog treats. But because of my unrelenting passion to make a difference in the world of dogs, I have expanded the blog's scope to include the best information and recommendations about everything dog lovers need to know about their canine friends' health and wellbeing. My mission now is to find the most helpful content on anything related to dogs and share it with fellow hardworking hound lovers. While everything I share is in line with the latest evidence-based veterinarian health guidelines, nothing should be construed as veterinary advice. Please contact your vet in all matters regarding your Fido's health.