As an Amazon Associate, we may receive a small commission from qualifying purchases but at no extra cost to you. Learn more.
We've all been there. After budgeting for a dog bed for months, you have finally brought one home.
As if your ambitious dog doesn't appreciate the gift, he dismantles it into pieces within a few hours or days if you are lucky.
Before you know it, the cover has been shredded and the stuffing is on the floor.
Most dogs just cannot resist the urge to chew anything they can sink their teeth into.
If you are among the pet parents with such a dog at home, you must have already heard about a Kong bed.
The craze around Kong beds is partly due to the fact that the brand sells indestructible toys.
No doubt, these toys are some of the most loved around the canine world. The number one reason, of course, is that they are durable.
They are made with a material that makes them indestructible without hurting the dog.
Kong toys are also inexpensive, interactive, uniquely shaped, rugged, and versatile.
Because of all these reasons, the conversation around the quality of Kong dog beds has been steadily growing over the recent years.
In this post, we discuss whether these beds have a warranty or not.
But first things first…
Are Kong Dog Beds Worth The Money?
Kong making doggie beds? Yes, they do! Kong beds are a range of dog beds manufactured by the big canine brand, Kong.
They vary in filling but all of them have plush and comfortable material for dogs of all sizes.
Their covers are made of chew-resistant and water-resistant rip-stop fabrics.
Granted, the beds are not chew-proof but they can hold up to chewers for some time.
The brand typically offers a wide variety of beds for different needs. Some are lounger-style with bolsters on the sides while others are cuddler beds that dogs can snuggle and feel secure inside.
Kong additionally offers flat orthopedic mat beds for dogs suffering from arthritis.
But are they worth the hype?
In all honesty, Kong toys are amazing. If you are looking for indestructible toys for your pup, you will never go wrong with Kong toys.
But their beds are not as good as their toys. This is the sad truth! While the hype with Kong toys is justified, it is sincerely uncalled for when it comes to their beds.
If you check Kong dog bed reviews all over the internet, you will immediately deduce one thing: Kong seems to have failed to meet the high expectations that people have with their products.
To add insult to injury, they are making customers pay through the nose while not delivering on the quality.
I will leave it at that…but my sincere advice is that before you buy any Kong dog bed:
Do some more background research on the particular beds you plan to purchase
Talk with your friends and close associate about their experience with the beds.
Check what other brands that specialize in indestructible dog beds have to offer.
Inquire if the store you plan to buy the Kong beds from offers a warranty
And speaking of warranty…
Do Kong Dogs Beds Have A Warranty?
As mentioned before, Kong beds are marketed as 'chew-resistant" and not chew-proof.
This means that they are not necessarily impossible to chew through by aggressive dogs.
The cover is more like a water-resistant fabric. Although it will not allow water to seep through for a while, it will eventually cave in.
The bed may survive for some time but it will come apart in the end if your doggie is a chewer.
Unfortunately, for some pet parents, this translates to hours or days.
It is heartbreaking to spend money on an item just to have it come apart so fast.
Anyway, does Kong have a warranty?
Sadly, Kong doesn't have any warranty for its dog beds.
On their website, they do offer a 60-day satisfaction guarantee for their toys, consumables, and recovery collars.
If you buy any of these things from one of their authorized sellers, you can claim the guarantee within 60 days from the purchase date.
Kong beds do not fall in any of these categories and thus have no warranties whatsoever.
However, there are specific stores and retail outlets that may have warranties and refund policies for their Kong beds.
Even though the brand may not provide these, you may be lucky to come across one that does.
Before you shop for a Kong bed, find out if the retailer has any coupon, warranty, discount, or refund policy.
In case the bed is destroyed too fast for your liking, you can get your money back.
Bonus Tips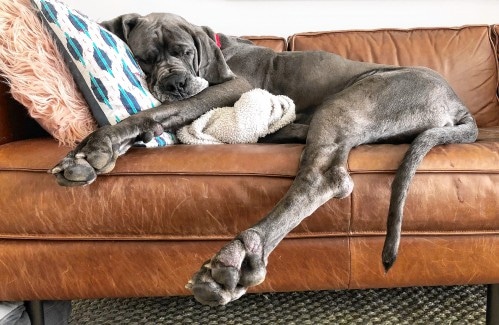 While chewing is instinctive to dogs, some take it to a whole new level.
Rather than shopping for indestructible beds, determine whether your pup suffers from destructive chewing in the first place.
If he does, consider adding your stock of toys to keep him from chewing the bed instead. Praise him when he takes his attention to his toys.
Also, keep them exercised daily to kill boredom and offer mentally-stimulating activities such as fetch games, dog puzzles, and obedience training.
Who knows, doing these things can stop destructive chewing completely. Consequently, you will not bother with bed warranties in the future.
Summary
Is there a Kong bed warranty?
Not really. The brand does offer warranties on some of its selected products but not its beds.
Unless you get lucky to buy from a store that has its own refund policies and warranties in place, don't count on Kong to give you a warranty on its beds.
Last Updated on August 30, 2022 by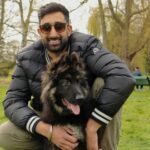 Sable McNeil is a canine chef, professional pet blogger, and proud owner of two male dogs. I have been an animal lover all my life, with dogs holding a special place in my heart. Initially, I created this blog to share recipes, tips, and any relevant information on healthy homemade dog treats. But because of my unrelenting passion to make a difference in the world of dogs, I have expanded the blog's scope to include the best information and recommendations about everything dog lovers need to know about their canine friends' health and wellbeing. My mission now is to find the most helpful content on anything related to dogs and share it with fellow hardworking hound lovers. While everything I share is in line with the latest evidence-based veterinarian health guidelines, nothing should be construed as veterinary advice. Please contact your vet in all matters regarding your Fido's health.