As an Amazon Associate, we may receive a small commission from qualifying purchases but at no extra cost to you. Learn more.
Crating is one of the best methods of dealing with separation anxiety in dogs.
A crate offers a cozy den for a dog and can provide anxiety relief for even the most anxious dogs, especially if you take your time to teach your dog that it is a safe haven for him—and not just where he is sent when you leave.
Most dogs can be crated in standard crates, but dogs with severe separation anxiety may require extra strong, heavy-duty crates to keep them safely contained.
When left alone, a dog with severe separation issues may quickly break or chew through regular crates and escape, causing more destruction. Some may even hurt themselves in the process.
The best crates for such dogs should be made from strong materials, feature special security locks, and be custom-designed to keep the dogs safely contained.
To ensure that you don't waste your precious time looking for crates that fit these specifications, we'll review 8 of the best heavy-duty dog crates for separation anxiety as well as some of the important features to look out for when shopping for such crates in order to choose what meets you and your Fido's preferences.
Let's dive in…
Our Picks of the Best Heavy Duty Dog Crates for Separation Anxiety
The first entry on our list is this heavy-duty crate by Lockup.
The crate is not only made of resilient materials but is also designed with convenience in mind.
The frames are made with sturdy and corrosion-proof materials, which imply that it will serve your dog for long even if you decide to use it outdoors.
It also features a castor wheel that makes moving it easier, so transferring your large dog breed from one point to another should be a breeze.
Another convenient feature that's worth mentioning is the removable tray at the bottom of the crate.
To clean your dog's mess, you simply pull out the tray without the need to remove your dog or open the crate.
What's more, no matter how clever your anxious dog is, he will not manage to open this crate because it comes with additional safety buckles on its front door which makes such action impossible.
The crate also features a top door to make it easier for you to access and interact with your dog.
When it comes to choosing a heavy-duty dog crate for separation anxiety, the first thing to look out for is the material of construction—it has to be solid and heavy-duty.
This is exactly what you get with this dog crate. It is constructed with reinforced steel and all parts of the crate are welded, so even the most aggressive dog won't escape it.
Like the first entry, this crate's metal frames are coated to withstand corrosion and scuffs, making it suitable for both indoor and outdoor use.
There is also a double door design that allows you to access your canine friend at the front side or the top of the crate as well as double locks on the doors to make it impossible for your dog to escape even if he is a lock-picking type.
It also comes with a locking castor design to help you roll it from one position to another.
Finally, it is easy to assemble as all you need to do is fix the screws and fit the four wheels—most of the parts have already been partially assembled.
Large dog breeds with severe separation anxiety can easily damage crates that are not built with sturdy materials. As a result, they can either escape or harm themselves in the process.
If your dog falls in this category, you need a strong, escape-proof crate like this one from ProSelect.
With a 20 gauge steel and reinforced 0.5 inches diameter steel tubes, this crate offers unparalleled strength that cannot be compromised by any dog.
Like most of the crates we have reviewed so far, it comes with four lockable caster wheels, which makes it easier to roll it to other spots around your home.
If you like, you can also remove them for increased stability.
And for easy cleaning of the crate, ProSelect included a grated floor and a removable tray to help you catch and remove your dog's mess hassle-free.
If you are looking for a crate that you can use to contain your anxious dog while in transit, this collapsible crate from Impact will not disappoint you.
It is collapsible, which means that you can set it up or take it down in a matter of seconds for easy transportation.
And don't assume that because it is constructed with aluminum, a strong dog will break it and escape.
The aluminum used in the crate is heavy-duty aluminum that your dog cannot easily chew or break.
In addition, the corners are made of marine-grade steel latches that are strongly welded to crossbars for extra stability.
Other great features of this collapsible dog crate are larger vent holes and openings for increased ventilation, top-notch slam-style latches that lock automatically, and spring-loaded handles as well as airline rail storage slots (the crate is IATA compliant and airline-approved).
An anxious dog needs to be contained safely and securely—whether he is a small breed or a larger breed with high energy.
With this crate from KELIXU, you get a carefully-designed crate that ticks all boxes.
Constructed with non-toxic, corrosion-resistant, and welded steel parts, this crate will not allow your dog to escape irrespective of how aggressive he might be.
But that's not all—there are many great features about this crate that prompted us to include it in our list.
For instance, it features a double door to allow you to interact freely with your pup and to give your dog optimal ventilation.
There are also 360 degrees locking casters to help you move the crate easily around your home.
The crate also comes with a slide-out bottom tray to help you catch and clear fallen food and dog excrement easily.
Finally, it is easy to assemble and comes with clear instructions with pictures to guide you through the assembly process.
Another portable heavy duty dog crate that we recommend for a dog with separation anxiety is this Petmate kennel.
Designed for medium to large dogs of between 50 and 70 lbs, this is the crate to go for if you are looking for a dog carrier crate that meets specification requirements by most airline cargo companies.
It features durable and comfortable grip handles as well as holes/openings on both sides for extra ventilation.
It also comes with an easy-to-open latch that you can operate even with one hand.
This is another heavy-duty crate that we highly recommend for your anxious dog—and for a number of valid reasons.
To begin with, it is constructed with commercial-grade steel and treated with a multi-layered coating to help it stand up to corrosion.
The crate also features caster wheels for mobility.
Two of the wheels have locks, to help you keep it in place in case your dog starts being restless.
Finally, it features a grated design bottom to allow any soiling to drop to a lower pan for stress-free collection.
Even better, the bottom pan has an integrated lip around its perimeter to prevent any mess from spilling outside the crate.
Homey Pet is a game-changer when it comes to heavy duty dog crates for separation anxiety.
While most brands care about their bottom line and seem to be cautious with their designs, Homey Pet is not shy to integrate new innovations and unique, bold designs into their products.
The crates are stackable, which means that you can use the two crates together or individually.
Each crate features a lockable front door with a safety chain and a top lid to give an opportunity to access and interact with your dog freely.
There are also castor wheels on each crate to allow you to move the stackable crates together or individually.
For ease of cleaning, the crate comes with bottom plastic trays. The tray can also help protect your dog's feet.
Important Features to Look For in a Heavy Duty Dog Crate for Separation Anxiety
To ensure that you choose the right dog crate for your anxious dog, there are a number of things you should look for beyond strong construction materials, including:
1. Smooth Internal Surface
A good crate should have a smooth internal surface to protect your dog from injuries and make him as comfortable as possible when he is contained in the crate.
Screws, bolts, and other robust connectors should be properly shielded.
2. Ease of Cleaning
Your dog will have a few 'accidents' while he is contained in the crates. So, you will need to clean the crate from time to time.
Before you buy a crate, ensure that it features a grated floor or a tray that easily slides out for stress-free cleaning.
3. Ease of Assembly
As their names suggest, these crates are heavy and bulky. As a result, most of them will be shipped in pieces, so you will have to assemble them before your pup can use them.
To save your time, you want to go for a brand that can easily be assembled—in a matter of minutes and using simple tools like a screwdriver.
4. Ample Ventilation
The crate you choose should feature enough holes or openings to ensure that your canine friend has enough fresh air to breathe.
Good airflow also ensures that the crate is well aerated, which can go a long in preventing odors from building up and ultimately making your pup more comfortable.
5. Caster Wheels
Since you will need to move the crates around your home from time to time, look for brands that come with caster wheels.
Ensure that there is a locking mechanism to keep it from moving.
Check if they can be removed as well for added stability.
Final Thoughts
Hopefully, you've identified a heavy duty dog crate for separation anxiety that matches your preferences and the taste of your four-legged friend.
Each of the crates we have included on our list is excellent in its own way, and you won't go wrong if you integrate any into your anti-anxiety plan for your pup.
Besides anxiety crates, we have also reviewed other types of dog crates on this blog that you might find useful.
Feel free to check them out: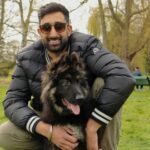 Sable McNeil is a canine chef, professional pet blogger, and proud owner of two male dogs. I have been an animal lover all my life, with dogs holding a special place in my heart. Initially, I created this blog to share recipes, tips, and any relevant information on healthy homemade dog treats. But because of my unrelenting passion to make a difference in the world of dogs, I have expanded the blog's scope to include the best information and recommendations about everything dog lovers need to know about their canine friends' health and wellbeing. My mission now is to find the most helpful content on anything related to dogs and share it with fellow hardworking hound lovers. While everything I share is in line with the latest evidence-based veterinarian health guidelines, nothing should be construed as veterinary advice. Please contact your vet in all matters regarding your Fido's health.