As an Amazon Associate, we may receive a small commission from qualifying purchases but at no extra cost to you. Learn more.
If you have a toy breed who loves jumping on people, digging holes in your backyard, rummaging through your trash can, or barking excessively, you may want to invest in a shock collar to promote good behavior or curb these undesirable behaviors.
A shock collar works through the concept of aversion training and induces small static shocks or a combination of audible beeps and vibration.
When your small canine is doing something you don't want him to, the collars allow you to induce some uncomfortable static correction. This makes your small pup learn that there will be an undesirable outcome if he repeats the behavior.
For the shock collar to operate optimally, it is important to choose the right size for your dog. A snug fit is not only recommended for proper operation of the shock collar but also for the health and comfort of your small dog.
If it is too loose, there are high chances of the collar and probes rubbing against your Fido's neck, causing skin irritation and discomfort. A too-loose fit may also result in inconsistent skin contact, leading to inconsistent and ineffective stimulation.
Choosing the right collar size for your dog also means going for collars with weights that your small breed can withstand. Anything bulkier will overburden your tiny pooch.
To cater to owners of Chihuahuas, Pomeranians, Affenpinschers, Japanese Chins, and other tiny dogs, we will focus on shock collars for 4lb dogs.
Collars that fit this specification is a bit hard to come by because most collars for small dogs that you'll come across in the market are recommended for 8+ lb dogs.
Consequently, we will include collars for 5 lb dogs on our list as well because we believe that a dog that can handle shock collars designed for 4lb dogs can also wear those designed for 5 lb dogs without any problem.
Collars for 5 lb dogs can also come in handy when your tiny dog grows or increases weight a bit.
Best Shock Collars for 4lb Dogs: Our Top Picks
The first shock collar that will help you put an end to your tiny breed's bad behavior is this attractive collar from eXuby. In terms of aesthetics, this is one of the cutest tiny shock collars you will find in the market.
It comes with blue and pink interchangeable plates to allow you to customize or personalize it based according to your pup's needs.
The remote is also cheery and bright, so it won't color-clash with your décor.
When it comes to functionality, eXuby still checks the most essential boxes. It features three training modes: shock, vibration, and sound.
You can also switch between multiple intensity levels until you find what's comfortable for your small pup. This makes eXuby one of the most effective and ethical tiny collars in the market.
The Educator E-Collar is designed to bring instant satisfaction to dog parents who are looking to correct bad behaviors in their pups. It is recommended for dogs of 5 lbs and above, so it will suit your tiny breed.
It comes with a half a mile range and an adjustable stimulation level (from 0-100) to cater to various canine personalities.
One of the most unique features of this collar is the two stimulation modes that are designed to keep your small canine safe: Instant and Lock-and-set modes.
The Lock-and-Set mode prevents over-stimulation while the instant stimulation mode maintains impulse and prevents uncomfortable head jerking.
Another feature that makes this collar perfect for your small breed is the mini ergonomic transmitter which comes in handy where discreteness is needed.
Finally, the collar comes with lithium-polymer rechargeable batteries with 2-hour full charge capacities, making it cost-effective in the long run.
If you want a collar that makes your pup feel as marvelous as he looks, then you need to consider getting him a bling collar.
Like other shock collars we have reviewed so far, this Tiger Avenue collar is designed to help you train your dog to adopt acceptable behaviors but with a touch of style—the collar features a stunning Diamante bling to make your dog stand out.
There are two size versions of this beautiful collar: M-L and XS-S.
The XS-S is designed for extra small dogs and puppies and is perfect for your 4lb dog. It comes with multiple training modes, including static shock, 1-100 levels vibration, tone or beep, and light mode, allowing you to choose what works best for your toy breed.
Whether you plan to use the collar indoors or outdoors, Tiger Avenue has you covered because the collar uses wireless remote technology with a 990 feet range.
The collar also comes with a long-lasting lithium-ion battery to help you get the most out of your obedience training sessions.
It is also waterproof, which means you can comfortably use it around the pool or beach without worrying about water damage.
Another shock collar that your 4 or 5 lb dog will wear comfortably without weighing him down is this mini collar from GoodBoy.
It has a range of up to 1000 feet, making it perfect for outdoor use. It also features one intensity level for the sound mode and nine levels for the vibration mode.
This shock collar also stands out from the crowd because of its long-lasting battery life. It features the latest lithium battery technology that can provide up to 16 hours of continuous use.
The collar also features a battery-saving mode that is automatically activated after every 5 minutes of inactivity.
Finally, this shock collar is very user-friendly. It comes in a simple design with minimal buttons and settings as well as a large display with clear texts and symbols, making it easy to operate or choose between training modes that you need.
If you are looking for a 100% humane correction shock collar for 4lb dog, your search should end with Elecane Small Dog Bark Collar.
The collar uses safe vibration and doesn't employ electric shocks or spiky prongs, making it one of the most humane collars you can use to reinforce good behavior in your tiny breed.
It also features a proprietary chip that gets triggered by throat vibrations to prevent false triggers. This means that it won't be triggered by other dogs.
Like other collars for 4lb dogs we have included in our list, it comes with a rechargeable battery, making it easy to maintain in the long run.
It is also waterproof, so you won't have any problem if your pup swims with it or run in the rain.
Enrivik Collar is another excellent training collar designed for tiny breeds. It has an adjustable strap (8-26"), so it will fit perfectly on your 4 lbs or 5 lbs dog.
It is also lightweight and features a thin strap to make it more comfortable for your tiny pooch.
It is waterproof and has a range of up to 1000 feet, making it perfect for both indoor and outdoor use.
To aid your training efforts, each collar comes with a comprehensive manual guide with basic commands, how to use the collar, and the best ways to reinforce positive behaviors in your small canine.
Finally, the collar has a powerful, long-lasting lithium-ion battery, which you only need to charge once a week if you are using it normally.
The final shock collar on our list is this tiny collar from Aetertek.
It supports dogs weighing from 3 lbs to 12 lbs and with neck sizes of 4" to 17". So, even if your dog is slightly less than 4 lbs, this shock collar has you covered.
It has a range of about 350 meters and can pass through walls, fences, and obstacles, which means that it suits both indoor and outdoor use.
The collar also comes with multiple training modes—vibration, sound, and shock—which can be used separately, allowing you to choose what works best for your tiny pup.
Important Considerations to Keep in Mind When Buying a Shock Collar for 4lb Dog
Comfort and weight
Choose shock collars that are specifically designed for 4lb dogs. Most of them have weight limits of around 5oz and take other comfort factors into considerations in their design.
It is important to check that the fit is as comfortable as possible for your pup—even if he is going to wear it for limited periods.
Don't forget to factor in the likelihood of your pup growing or increasing weight a bit.
Adjustable Intensity level
A good shock collar for your tiny pooch should come with varying intensity levels to allow for multiple ways of warning your dog on the danger of bad behavior.
For instance, it should allow you to administer low levels of shock initially and vary the intensity based on how your dog reacts.
Range and Remote control Capabilities
If you are going to use the shock collars indoors, short-range collars will suffice.
However, for outdoors, we recommend shock collars with bigger ranges and remote capabilities that can work over long distances.
Waterproof
If your tiny breed loves swimming or engaging in activities like running in the rain when outdoors, it is advisable to choose shock collars that are waterproof.
Type of batteries
Shock collars come with either disposable or rechargeable batteries. The most cost-effective options are those with rechargeable batteries.
Beware of brands that tend to lock you into buying their own proprietary batteries because they limit your chances of getting the best deals in the market, meaning you may end up spending more than you bargained for.
Conclusion
Hopefully, you now have a sound overview of the best shock collar for 4lb dog as well as what to look for when shopping for one.
Our goal is to enable you to buy the best shock collar with the best quality features possible. At least with such features, you can control how much shock or discomfort you expose your dog to.
You don't want to scare your furbaby too much in the name of correcting bad behavior, would you?
Last Updated on July 2, 2021 by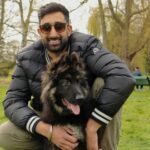 Sable McNeil is a canine chef, professional pet blogger, and proud owner of two male dogs. I have been an animal lover all my life, with dogs holding a special place in my heart. Initially, I created this blog to share recipes, tips, and any relevant information on healthy homemade dog treats. But because of my unrelenting passion to make a difference in the world of dogs, I have expanded the blog's scope to include the best information and recommendations about everything dog lovers need to know about their canine friends' health and wellbeing. My mission now is to find the most helpful content on anything related to dogs and share it with fellow hardworking hound lovers. While everything I share is in line with the latest evidence-based veterinarian health guidelines, nothing should be construed as veterinary advice. Please contact your vet in all matters regarding your Fido's health.