As an Amazon Associate, we may receive a small commission from qualifying purchases but at no extra cost to you. Learn more.
Small breeds grow faster than their large breed cousins, reaching maturity at a considerably younger age—sometimes even before their first birthdays. They also tend to have a faster metabolism and burn calories faster than larger breeds. This means that they need to consume large quantities of food in relation to their body weights. However, their stomachs are smaller, which translates to less space to hold large kibbles or meals. So, they need small meals several times a day.
Based on the mentioned factors, the best high fiber dog foods for small breeds should:
Come in reduced kibble sizes to fit the small breeds' mouths and jaws. Dog food brands that specialize in manufacturing dog foods for small breeds often take this fact into account, and we highly recommend choosing one of their high fiber options for your miniature canine companion.
Pack less fat. Since they have smaller frames, eating extra pounds put them at risk of obesity and health concerns, including added stress on their bones and organs.
Come from natural sources such as fruits, vegetables, and whole grains since most small breeds also tend to suffer from sensitive digestive systems.
Besides high fiber content, the foods should also pack more calories, high-quality proteins, omega-3 & 6 fatty acids, and digestible starches. The foods should also be free from artificial preservatives, flavors, and colors.
Best High Fiber Dog Foods for Small Breeds
If you are looking for high-quality dog food to boost healthy digestion of your miniature breed, look no further than Purina Pro Plan Toy Breed Formula. This recipe features natural prebiotic fiber from wheat bran to keep your pooch's digestive system moving. It contains chicken as the first ingredient and other high-quality proteins to help your canine companion maintain lean muscle mass as well as stay active. The formula also features a wide range of minerals such as calcium and phosphorus to help your dog develop and maintain strong teeth and bones.
If you need a high fiber formula for a dog with allergies and sensitive stomach issues Natural Balance L.I.D Small Breed Dry Food is a great option. It contains flaxseed and a blend of other natural fibers to support healthy digestion in your pooch. The food also features a simple recipe to reduce the risk of triggering stomach sensitivities. In particular, it is formulated with a single protein source (chicken, fish or lamb) and a single easy-to-digest carbohydrate source (brown rice or sweet potato), making it ideal for small breeds with gastrointestinal issues. Besides, it comes with a crunchy kibble texture to promote healthy and clean gum. Plus, it is grain-free and doesn't include preservatives, artificial flavors, and colors.
This is one of the best formulations on the market with fiber, protein, and fat content that is specifically tailored for small breeds. It includes whole grains like brown rice and pearled barley to promote healthy digestion in your dog. Besides these natural sources of fiber, it is formulated with fiber-rich prebiotic fiber to ensure that your pooch achieves optimum gut and digestive health. Designed with idea tiny kibble size for stress free-chewing, this recipe is appropriate for toy breeds of all life stages—from puppies to senior dogs. Lastly, it features lean, iron-rich bison to help your dog maintain lean weight.
If you feel that regular foods don't supply your small breed with the right amount of fiber that he needs, try this Blue Buffalo life protection formula for adult small breeds. The most prominent fiber sources are brown rice, garden veggies, and fruits, all of which play a critical role in aiding digestion and providing essential vitamins and minerals to your small breed. These natural sources of fiber also help your dog stay healthy, strong, and improve their immune systems. Like other Blue Buffalo foods, this formula comes with real meat (deboned white fish) as the first ingredient to help your pooch maintain lean muscles.
If your small breed has a sensitive stomach, you might need a high fiber formula with limited ingredients. This is exactly what you get in this CANIDAE's PURE Fields formula. It is grain-free and particularly designed for small breeds with stomach sensitivities. Its main sources of fiber are sweet potato, chickpeas, lentils, and peas to enhance healthy digestion in your dog and to cater to his daily requirements of minerals and vitamins. Plus, it includes probiotics to boost the gentle absorption of food. It features high-quality proteins (from lamb, duck, chicken, bison, salmon, and lamb) to help your pooch maintain lean weight. Like other CANIDAE's PURE dog foods, this formula is free of corn, soy, wheat, artificial preservatives, flavors, and colors, making it safer for your small breed. The formula also includes omega 3& 6 and antioxidants to boost the health of your dog's skin and coat.
If you are looking for a high fiber ancestral diet for your small breed, then this Taste of the Wild formula for small breeds is what you should go for. The main source of fiber in this formula is the mighty garbanzo beans, a potent source of soluble fiber, raffinose, which is known to help make bowel movements in dogs easier and regular. Garbanzo beans also has a low glycemic index, which means that you can also use the food in controlling blood sugar level in your dog. Plus, the formula futures prebiotic fiber to aid digestion in your dog. It also includes protein-rich bison meat to help your dog develop and maintain strong, lean muscles. The formula also packs a wide range of fruits and vegetables with potent antioxidant properties to boost your dog's immune system.
This is another holistic dog food that is formulated to fulfill the dietary requirements of small breeds weighing less than 20lbs. The formula includes natural sources of fiber like oatmeal, brown rice, rye, and barley to help your dog maintain a healthy GI tract. It also features quality animal protein sources, including whitefish and chicken meals to help your pooch maintain a lean body mass while supplying him with the high energy that he needs. It also includes omega-3&6 fatty acids and antioxidants to improve the skin and coat health of your dog.
If you are looking for a high fiber dog food that is designed to limit the number of ingredients that your dog is exposed to, your search should end with Nature's Recipe Grain-Free formula for small breeds—the only ingredients are chicken, sweet potato and pumpkin. Sweet potato and pumpkins ingredients in this formula are not only famed for their high fiber content but are also known to be dense carbohydrate sources. The chicken ingredient helps your dog maintain lean muscles. There are also omega 3 & 6 fatty acids to support a healthy and skin coat. Like other brands that we have reviewed in this post, the formula features small kibble size to cater for your small breed's smallmouth.
Another great high fiber dog food for small breeds that we had to include in our list is this formula Nulo. The main sources of fiber are lentils, chickpeas, and sweet potato, all ingredients that are known to supports regular bowel movements as well as the growth of healthy gut bacteria. The formula also features Miscanthus grass, another natural source of fiber that will satisfy your dog without overfilling his miniature stomach. This Nulo recipe also comes with a patented BC30 probiotic to aid digestion in your small breed. Lastly, the formula includes high-quality animal-based protein (salmon) for better flavor and to help your dog maintain lean body weight.
The last entry in our list is this balanced diet for small breeds from Diamond Naturals. The first ingredient is real cage-free chicken that is specifically cooked to offer optimum amino acid profile to small dog breeds, helping them maintain strong, lean muscles. The main sources of fiber in this formula include pearled barley, peas, ground white rice, flaxseed, pumpkin, dried kelp, quinoa, and dried beet pulp. Put simply, the formula packs almost all the natural fiber sources you would want to see in dog food. It also features highly digestible probiotics to boost the health of your dog's GI tract as well as plant-based omega fatty acids to improve your dog's skin and coat health. Besides all these amazing ingredients, the formula is free of corn, wheat, soy, artificial flavors, preservatives, and colors, making it safe for your small breed.
Benefits of Adding High-Fiber Foods in Your Small Breed's Diet
Aids Digestion: Fiber-rich foods are often fermented into fatty acids, which suppresses the growth of bad bacteria in your dog's stomach. That's why it is recommended for constipation and diarrhea symptoms in dogs. Fiber may also reduce the risk of your dog's exposure of carcinogens.
Great for weight loss: Fiber increases bulk, promoting a feeling of fullness in both human beings and dogs. This means that your dog gets satisfied fast, allowing him to consume less calories.
Aids the treatment of diabetes in dogs: Feeding your dog high-fiber foods can help control spikes in blood glucose levels that are often associated with the condition.
Related: Homemade Diabetic Dog Treats: Diet Tips, Recipes & FAQ's
Aids the Treatment of Diarrhea: Fiber has potent gelling and binding properties as well as the ability to absorb moisture, making it an excellent aid in the treatment of diarrhea in dogs. It is also recommended for the treatment of constipation.
Recommended for dogs with recurrent anal gland issues: Fiber has been shown to increase stool volume, which can go a long way in helping your dog deal with symptoms of anal gland issues. Note that there are other factors that may cause your dog's anal glands, so it is advisable to consult a vet if the condition persists after adding fiber-rich foods in your dog's diet.
Types of Fiber
The quality of fiber that you give your dog is also critical, so it is important to be familiar with common types of fiber. Without further ado, here are the most common types of fiber:
Soluble Fiber: As the name suggests, these are fibers that easily dissolve in water and are easier to digest. So, soluble fibers promote a smooth transition of food in the GI tract. Common examples of soluble fibers are oats, barley, psyllium husk, flaxseed, and root vegetables. Giving your dog too much soluble fiber may cause gas issues (as they ferment in the colon) and diarrhea, especially if it is your dog's first to consume them.
Insoluble Fibers: Are generally insoluble in water, so they tend to absorb water as they move through your dog's digestive tract. Insoluble fibers are, therefore, great in speeding up the rate at which food passes through the GI tract. Common examples of insoluble fibers are peas, beans, potatoes, corn and wheat bran, and some fruits. While they can be well tolerated by dogs, too much insoluble fiber derails the nutritional value of your dog's foods by binding important minerals, leading to weight loss, vomiting, flatulence, and poor coat quality.
Fibers can also be categorized as fermentable and non-fermentable. Fibers that can be broken down by the GI tract bacteria are considered to be fermentable. Most fermentable fibers pack nutrients that can be converted to energy for use in your dog's body. Soluble fibers are more fermentable than their insoluble counterparts.
Other Ways to Add Fiber to Your Small Breed's Diet
Apart from commercially-made foods, there are plenty of other ways of adding fiber to your small breed's diet, including:
Cooking vegetables for your dog: sweet potatoes, green beans, peas, and winter are all great sources of fiber.
Serve your pup some fruits: Pears, apples, blueberries, cranberries, and melon are excellent sources of fiber. Avoid toxic poisonous fruits like raisins and grapes and always remember to remove all seeds and pits from any fruit that you give your pooch.
Sprinkle a spoonful of whole grains such as cooked brown rice, cooked oats, Psyllium husk, and bran flakes over your dog's meals. If your dog has consumed a dry kibble diet, skip this method as he is probably already getting a lot of grains.
Supplement your dog's current diet with pureed pumpkin. Besides fiber, pumpkin is also rich in potassium, iron, and vitamins.
If you are looking for a quick constipation fix, you may also go for fiber capsules such as Virbac Vetasyl Fiber Capsule. If your dog can't do capsules, you can break and spread the powder over his food.
Pro Tip: Small breeds are known to be picky eaters. If they are unwilling to eat foods with these great sources of fiber, consider adding a small amount of beef or chicken broth to entice them to eat.
Tips for Getting the Most Out Of High Fiber Dog Food for Small Breeds
To ensure that your dog gets optimum nutritional benefits from high-fiber diets, there are a few factors that you should keep in mind, including:
Always give your dog plenty of water when feeding him high-fiber diets to dissolve the fibers and help his digestive systems moving smoothly.
Keep an eye on your dog's bowel movements whenever you increase the quantity of fiber that you add to his diet. If it becomes too soft or runny, consider decreasing the quantity until things are back to normal.
Over-feeding your miniature dog breed fiber-rich foods can lead to weight gain, which increases his risk of injury and illnesses. To keep your small pup healthy and active, stick to the correct quantities.
Like any other dietary change, strive to add fiber to your dog's diet gradually to see how his body reacts to the new food.
It is advisable to cook fiber foods to make them more digestible. Uncooked fiber sources may cause gas problems and diarrhea.
Related Questions
Can I feed my small breed dog regular high fiber foods?
You can but it is not advisable as there is a high possibility of him suffering from weight issues and digestion problems. For instance, eating high-fiber foods designed for larger breeds could cause gastrointestinal problems and affect their bone health. Besides, foods meant for larger breeds may not pack sufficient caloric content in small servings to meet your small breed's dietary requirements, ultimately resulting in low blood sugar levels. Regular foods also tend to come in bigger kibble sizes, which can pose choking hazards to miniature breeds.
How often should I feed high fiber foods to my small breed dog?
As aforementioned, small breeds have smaller stomachs and will do well with humbler amounts. They also tend to have a faster metabolism than their large breed cousins, so it is important to give them smaller quantities more often. By and large, the exact amount of food to give your small breed (and the frequency) will depend on his current weight, the fiber content of the formula, and his breed type. As a rough guide, allow them to eat as much as they wish provided they aren't adding unhealthy weight.
Does my dog qualify as a small breed?
Small breed dogs are those that weigh less than 22 pounds or those that are shorter than 16 inches. There are also small breeds that may be heavier or larger. As a general guide, some of the most common small breeds are Chihuahuas, beagles, dachshunds, pugs, Yorkshire terriers, corgis, Pomeranians, Cavalier King Charles, miniature schnauzers, and Poodles.
Conclusion
As you can see, there are several options for adding high-fiber foods to your miniature breed's diet. Go through the options that we have recommended as well as some of the tips that we have highlighted and help your toy breed get the best possible high-fiber foods out there. Remember that with proper nutrition, your miniature canine companion will enjoy his time alongside you and will be forever grateful for your dedicated love and care.
Last Updated on June 20, 2021 by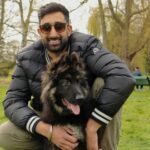 Sable McNeil is a canine chef, professional pet blogger, and proud owner of two male dogs. I have been an animal lover all my life, with dogs holding a special place in my heart. Initially, I created this blog to share recipes, tips, and any relevant information on healthy homemade dog treats. But because of my unrelenting passion to make a difference in the world of dogs, I have expanded the blog's scope to include the best information and recommendations about everything dog lovers need to know about their canine friends' health and wellbeing. My mission now is to find the most helpful content on anything related to dogs and share it with fellow hardworking hound lovers. While everything I share is in line with the latest evidence-based veterinarian health guidelines, nothing should be construed as veterinary advice. Please contact your vet in all matters regarding your Fido's health.