As an Amazon Associate, we may receive a small commission from qualifying purchases but at no extra cost to you. Learn more.
The name you choose for your pets speaks volumes about them and yourself. We give names based on our pet's appearance, character, and the vision we have for their future.
National parks offer ideal getaways for humans and their furry companions. Generally, dogs love nature—they enjoy the scenery, engaging in outdoor activities, and exploring new trails to rejuvenate and refresh themselves.
Since dogs are inherently social animals, what better name could there be than one connected to nature? Plus, naming your dog after a national park is a wonderful way to express gratitude for the wonders of the natural world.
It's only natural to want to bestow unique names upon our children and pets. Below, you'll find a list of 200+ national park dog names (or names inspired by national parks for your beloved furry friend).
Unique Dog Names Inspired By North American National Parks
Banff
Fundy
Mesa Verde
Big Bend
Redwood
Glacier
Jasper
Kootenay
Kluane
Acadia
Arches
Biscayne
Bryce
Denali
Katmai
Rocky
Zion
Cuyahoga
Lassen
Jefferson
Cappadocia
Yosemite
Smoky
Revelstoke
Prince Albert
Prince Edward
Buffalo
Breton
Guadalupe
Clark
Carlsbad
Tortugas
Hopewell
Olympic
Shenandoah
Wrangell-Saint
Sequoia
Rand
Inagua
Abaco
Moriah
Lucayan
Forillon
Rouge
Yoho
Congaree
Everglade
Saguaro
Pinnacles
Bandelier
Unique Dog Names Inspired By South American National Parks
Amazonia
Henri Pittier
Chaco
Copo
Acari
San Rafael
Lauca
Morrocoy
Glacieres
Jorge
Purace
Nahuel
Unique Dog Names Inspired By Asian National Parks
Blackbuck
Mollem
Harriet
Mouling
Oze
Sevan
Arevik
Aurora
Dapao
Bangan
Arbel
Castel
Herodion
Sebastia
Baco
Unique Dog Names Inspired By African National Parks
Chrea
Taza
Belezma
Ahaggar
Mupa
Chobe
Arli
Deux
Rusizi
Faro
Campo
Waza
Manda
Gola
Morne
Praslin
Obo
Chad
Waterberg
Mangetti
Magoe
Zinave
Sirman
Ruma
Badiar
Mole
Bia
Bui
Lope
Arsi
Bale
Borena
Geralle
Maze
Simien
Maiko
Banco
Tai
Gabal
Siwa
Sapo
Gola
Nimba
Foya
Amber
Wongo
Zayla
Kruger
Royal Natal
Dinder
Radom
Blue Lagoon
Unique Dog Names Inspired By European National Parks
Rondane
Wisent
Cicada
Brecon
Exmoor
Tomorr
Salla
Lierne
Reisa
Sila
Hetman
Halych
Nobel
Abisko
Dalby
Tyresta
Harz
Eifel
Guiana
Gorce
Wolin
Kodar
Lena
Smolny
Sochi
Una
Drina
Rila
Thy
Wadden
Algeti
Boyne
Burren
Tara
Stara
Tatra
Sharr
Unique Dog Names Inspired By National Parks in Oceania
Barool
Belford
Maria
Morton
Sturt
Elsey
Alton
Brampton
Fitzroy
Holbourne
Mariala
Ravensbourne
Torrens
Hartz
Alfred
Churchill
Gunbower
Goulburn
Richmond
Avon
Brockman
Fitzgerald
Hassell
Forrest
Lawley
Augustus
Warren
Shannon
Alexander
Abel
Nelson
Jimi
Brisbane
Clyde
Mebbin
Eucla
Gloucester
Mitchell
Lindesay
Last Updated on October 17, 2023 by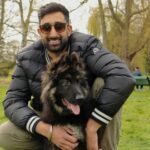 Sable McNeil is a canine chef, professional pet blogger, and proud owner of two male dogs. I have been an animal lover all my life, with dogs holding a special place in my heart. Initially, I created this blog to share recipes, tips, and any relevant information on healthy homemade dog treats. But because of my unrelenting passion to make a difference in the world of dogs, I have expanded the blog's scope to include the best information and recommendations about everything dog lovers need to know about their canine friends' health and wellbeing. My mission now is to find the most helpful content on anything related to dogs and share it with fellow hardworking hound lovers. While everything I share is in line with the latest evidence-based veterinarian health guidelines, nothing should be construed as veterinary advice. Please contact your vet in all matters regarding your Fido's health.