As an Amazon Associate, we may receive a small commission from qualifying purchases but at no extra cost to you. Learn more.
Getting a new puppy is arguably one of the most joyous moments in a pet owner's life.
Most people get carried away with emotions, not remembering all the responsibilities that come with owning a pet.
It is imperative not to forget that puppies have an underdeveloped immune system.
As such, they are highly susceptible to infections and a wide variety of nasty diseases that can cause them immense discomfort or even death in severe cases.
This health risk underscores the importance of prompt vaccinations for your beloved puppy.
Fortunately, in today's era of hyper-connectivity, puppy shots are just a click away.
There are numerous online and in-store pharmaceutical outlets offering canine vaccination kits at friendly rates.
Below are some of the top picks for you to consider in the US.
Revival Animal Health is one of the leading online retailers of pet shots.
They offer a vast range of puppy vaccine kits at competitive prices.
Simply place an order on the website and the vaccine will be delivered to your doorstep, neatly packaged in a polar box.
For the past three decades, Allivet has been providing its clients with top-of-the-line online pharmaceutical pet products, among them puppy shots.
This company is Pharmacy accredited, meaning it is approved by the National Association of Boards of Pharmacy (NABP).
It offers legitimate and trustworthy puppy shots guaranteed to keep your little furry companion safe.
NRS is a Decatur-based retail store that specializes in western wear and pet products.
Its product portfolio includes dog vaccines whereby you can place an order online and have the shot delivered anywhere in the country.
This is a line of specialty stores that deal in Canine Spectra vaccines.
Their products include highly affordable and easy-to-use single dose, combination, and multi-protection shots.
You can visit any of the VaccinateYourPets outlets located in Missouri, Kansas, and Oklahoma to buy safe and effective puppy shots for your pet.
Jeffers Pet is a privately owned e-commerce conglomerate that specializes in animal health supplies.
Among its products are dog vaccines for pets of all ages.
All Jeffers Pet canine vaccines come with a detailed guide and schedules to help you administer the shot accordingly.
EntirelyPets is a leading online pharmacy that deals in pet medications.
In the case of puppy shots, this company offers Canine Spectra and Duramune vaccines, with the latter coming in a 25-dose kit while the former is only available in single doses.
Shipping is available to all 50 states.
Pet Supplies Delivered Rx prides itself on being the first pet pharmacy in the United States.
It was established in 1964 and has since provided American citizens with effective prescription medications for their pets.
Part of its extensive catalog is puppy vaccines from various international and local manufacturers.
Founded in 1985, Valley Vet Supply is a retail store selling pet medications and other animal-related products.
The establishment has a wide range of dog vaccines fit for puppy use.
You can order these shots via the company's website or visit the Valley Vet supply store located along Pony Express Highway in Marysville, Kansas.
This veterinary facility is located in Bradenton, Florida.
It includes a fully stocked pet pharmacy where you can purchase puppy shots at competitive rates.
As an added advantage, Westbay's pharmacy staff members offer personalized services whereby they will give you absolute data regarding the vaccine and any possible side-effects that you should anticipate.
This is a Pharmacy accredited pet drugstore located in Hastings, Nebraska.
It offers a wide variety of puppy shots ranging from single shots to mufti shot variations.
You can buy these canine vaccines from the pharmacy's e-portal or visit the retail outlet in Hastings.
There are trained pharmacists and veterinarians on site who will advise you on which is the best suited shot for your beloved puppy.
Just as the name suggests, the Vet Shed is a one-stop shop for all your pet care needs.
In addition to consultation services, the Vet Shed also deals in health products which are sold through its online store.
On offer are variable dog vaccines that come with detailed instructions to ensure your dog gets vaccinated safely.
At 1800PetSupplies.com, you can get all types of pet supplies designed to ensure your pet lives a happy and healthy life.
This online store has great deals on puppy shots as it offers a wide variety from some of the most respected pet healthcare brands in the country at competitive prices.
Another online pharmacy that specializes in animal medication is PBS Animal Health.
This online store has a vast catalog of pet health products, including puppy vaccines.
All the shots offered are FDA-approved and are shipped safely to ensure they reach you while still in good condition.
KVSupply was established in 1979 as a veterinary supplies outlet.
It is a subsidiary of Pet's Choice and is Vet-VIPPS accredited, thus is licensed to operate in all states apart from North Carolina.
As such, pet owners from across the nation, with an exception of North Carolina residents, can easily order puppy vaccines from this renowned online outlet.
Although Petco does not sell puppy shots, most of its retail locations have in-store vet clinics where you can take your young canine companion for vaccination.
Here, you get a chance to sit down with a trained vet who will critically examine the puppy beforehand and provide you with any necessary information regarding your dog's health.
Parting Thoughts
Puppy vaccines are the best way for you to give your newfound companion robust immunity against diseases.
You can easily purchase these shots from any of the 15 outlets detailed above, most of which offer online delivery services.
However, while buying puppy shots from online pharmacies offers you immense convenience, you need to be extra vigilant with regard to the safety of your puppy.
Before making the purchase, ensure the pharmacy is accredited by the relevant authority and that its services, including packaging, are in line with the United States government regulations.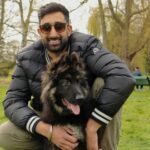 Sable McNeil is a canine chef, professional pet blogger, and proud owner of two male dogs. I have been an animal lover all my life, with dogs holding a special place in my heart. Initially, I created this blog to share recipes, tips, and any relevant information on healthy homemade dog treats. But because of my unrelenting passion to make a difference in the world of dogs, I have expanded the blog's scope to include the best information and recommendations about everything dog lovers need to know about their canine friends' health and wellbeing. My mission now is to find the most helpful content on anything related to dogs and share it with fellow hardworking hound lovers. While everything I share is in line with the latest evidence-based veterinarian health guidelines, nothing should be construed as veterinary advice. Please contact your vet in all matters regarding your Fido's health.