As an Amazon Associate, we may receive a small commission from qualifying purchases but at no extra cost to you. Learn more.
Pet grooming is arguably one of the most overlooked aspects of pet care.
Most dog owners usually assume that grooming is a luxury reserved for those with deep pockets.
However, dog grooming is a mandatory requisite for your pet's well-being, even when the furry companion does not look particularly shabby.
Grooming gets rid of parasitic vermin and skin molts, as well as promotes proper blood circulation.
Dog grooming has also been found to prevent joint pains and encourage positive behaviors.
PetSmart grooming is among the most reputable pet rubdown services in the US.
With branches all across the country, PetSmart will offer you a balanced saloon menu that includes services such as 'PAWdicure', Bath & Brush, FURminator haircut, and nail trimming.
However, you need to abide by specific requirements before taking your dog for PetSmart grooming.
Here are some of the most important requirements that you need to keep in mind before booking for grooming appointment with pet superstore.
1. Vaccination Requirements
PetSmart requires all dogs to be current on their vaccinations to qualify for grooming services.
Rabies vaccination is the only mandatory shot in all states.
Nonetheless, certain states have additional vaccination requirements, such as Adenovirus DPP in Iowa and Bordetella in New York.
These shots should be administered at least 48 hours prior to check-in to ensure the pet does not feel any soreness at the injection site during grooming.
You will be required to provide the necessary documentation as proof of vaccination.
Only puppies aged between eight and sixteen weeks are exempted from this vaccination requirement.
2. Grooming Hours
You are also required to observe the saloon's grooming hours.
Although grooming hours vary depending on the store, saloons generally open earlier and close earlier than the store.
Therefore, do not rely on store hours to plan for your grooming appointment.
Liaise accordingly with grooming saloon personnel when booking your pet's appointment
3. Booking an Appointment
PetSmart grooming saloons are normally very busy, particularly during the weekends.
While walk-ins are not disallowed, booking an appointment earlier ensures that you and your dog do not wait for long hours to be served.
You can book an appointment by calling the specific store you plan to visit.
You could also use the PetSmart service booking page by creating an account and filling in the particulars to book an appointment.
You will be required to pick a store, choose a pet, indicate the breed, choose a service, and set a date and time.
Once you are done, you will get an appointment summary confirming your appointment.
4. Cancellation Policy
If you are unable to make it to the appointment, you are required to contact the PetSmart saloon and cancel ahead of the set date.
You can do this online by logging into your online scheduler profile and clicking on the 'cancel' option on the set appointment.
Alternatively, you can call the store and speak to a staff member who will help you cancel the appointment.
You should follow a similar process to change appointment dates.
5. Puppy Grooming Age
It is important to start grooming your puppy early to help it get used to the somewhat lengthy rubdown process.
However, your puppy has to be at least two months old to visit a PetSmart grooming salon.
What's more, it needs to have undergone at least 2 rounds of vaccinations.
6. Dog Leash
You are required to attach your dog's harness or leash and collar before entering the saloon.
This helps attendants restrain the dog properly during grooming, allowing for optimum manageability of the dog while within the saloon's premises.
7. Health Requirements
PetSmart mandates that all pet owners communicate any underlying conditions beforehand to ensure the pet receives customized grooming services designed to meet the dog's unique needs.
For instance, it is imperative to notify groomers if your dog suffers from diabetes to ensure it receives specialized care during the grooming process.
This includes more potty breaks and a constant supply of water.
Also, you should report any skin abnormalities when booking the appointment.
Let the groomers know of any rashes or lumps on your dog's skin.
During check-in, it is routine for safety-certified personnel to perform a thorough mouth-to-tail examination of your dog.
They normally look out for signs such as eye redness, excessive drooling, and lethargy to establish the dog's health.
Dogs found with two or more symptoms are not catered to at this particular time.
To avoid this, ensure that you report any health issues your dog might be suffering from.
You should also report any deformities.
8. Physical Exercise
Dogs that have recently experienced a traumatic event, those suffering from certain conditions, or those that get anxious in new environments are likely to have a hard time visiting the grooming salon.
Fortunately, physical exercise is known to help calm dogs down.
Therefore, it is prudent to take your dog out, say to the park or for a run, before visiting the saloon. This will help relax the dog.
More importantly, you are required to flag possible stress triggers and notify grooming personnel of calming techniques.
9. Ensure Pet's In-Saloon Comfort
You will also be required to take precautionary steps that ensure your dog will be comfortable getting groomed, especially if it is their first groom.
Some helpful strategies that you could use in the days leading up to the appointment include touching your dog's paws or inside of the ears frequently during play and using household items, such as a blower or nail clipper, on your dog to acclimatize it to the humming sounds and vibration.
Another viable strategy is to bring the pet along for shopping at PetSmart to acclimatize it to the environment.
It would also be advisable to visit the grooming saloon days before to help familiarize itself with the area as well as the attendants.
As aforementioned, dogs are assessed for certain symptoms during check-in before their grooming session.
Some of the symptoms attendants look out for are those that signify discomfort, such as trembling, resisting to enter the kennel region or saloon, and excessive panting.
Performing the above strategies will greatly help your dog feel comfortable, ensuring it passes this screening test.
10. Style Photo
If you would like your dog to get styles in a certain way or to have a specific cut, you are required to bring a photo of that particular look.
PetSmart stylists are trained professionals capable of providing your pet with any trim or grooming style you desire.
Closing Thoughts
Pet grooming is not just about having a cute, clean-cut pet; it is also about having a healthy pet.
As such, it is your duty to take your dog for PetSmart grooming regularly.
However, ensure that you follow each of these regulations to qualify for these rubdown services.
Most of these regulations involve over-communicating with your dog's stylist to ensure the pet receives the best possible care.
Ideally, the buck stops with you!
The effectiveness of your dog's grooming sessions depends heavily on your ability to follow these regulations to the letter.
Last Updated on February 9, 2023 by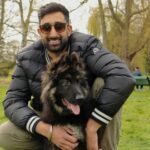 Sable McNeil is a canine chef, professional pet blogger, and proud owner of two male dogs. I have been an animal lover all my life, with dogs holding a special place in my heart. Initially, I created this blog to share recipes, tips, and any relevant information on healthy homemade dog treats. But because of my unrelenting passion to make a difference in the world of dogs, I have expanded the blog's scope to include the best information and recommendations about everything dog lovers need to know about their canine friends' health and wellbeing. My mission now is to find the most helpful content on anything related to dogs and share it with fellow hardworking hound lovers. While everything I share is in line with the latest evidence-based veterinarian health guidelines, nothing should be construed as veterinary advice. Please contact your vet in all matters regarding your Fido's health.