As an Amazon Associate, we may receive a small commission from qualifying purchases but at no extra cost to you. Learn more.
There's nothing quite like a day at the beach. The fresh air, the sound of the waves crashing against the shore, and the feeling of sand between your toes all make for a perfect summer outing.
And of course, what beach day would be complete without your best furry friend by your side?
Taking your dog to the beach can be a great way to bond and have some fun in the sun.
But before you pack those bags, you have to consider if the beach you are visiting is pet friendly.
Not every beach allows dogs, and even those that do may have restrictions in place.
So, before you hit the sand with your pup, be sure to check the rules first.
Does Cocoa Beach Allow Dogs?
The short answer is: Cocoa beach is a dog-friendly location but dog owners are expected to adhere to some rules which are meant to ensure that everyone can enjoy the beach.
1. Dogs Are Only Allowed In Designated Dog Beach Areas
To begin with, dogs are only allowed in Cocoa Beach's Dog-Friendly Area, which is a stretch that extends about 12 blocks from South 4th Street down to 16th Street (which is situated on the north side of the famous Murkshe Park).
If you are planning to have some fun on the beach with your Fido, this is the right location in Cocoa Beach to consider.
The stretch is long enough to walk your pup up and down. It is also wide enough, so you won't have any problem passing beachgoers and dogs.
There is also public metered parking at the end of every street, so you can be sure to find a parking lot almost anywhere along this dog-friendly stretch.
However, there is a caveat you should always remember when it comes to accessing this dog-friendly area: you are not allowed to walk through other parts of Cocoa beach to access the dog-friendly area. It is not just allowed.
Instead, you are required to follow the actual streets to get to the dog-friendly area. In other words, if you have a dog, the first steps that you should take on the sand should be within dog-friendly boundaries.
All these measures are put in place to allow other users without dogs or who don't want dogs to have a good time without any form of inconvenience.
2. Your Dog Must Be Kept On Leash At All Times
No matter the size of your pup, he must be on a leash at all times while on Cocoa Beach.
For the safety of your dog and other beach users, the maximum recommended length is 10 feet.
A 10 feet leash is long enough for your dog and you can rest assured that you will both have the foredoom you need to explore the beach (see the video below).
While most people who come to the beach respect the Cocoa Beach leash law, a few do violate it. So, you should always be vigilant and ready to protect your dog from potential dog fights.
3. Be Ready To Clean After Your Dog
Dog owners must clean up after their dogs while at the beach. This is not only for hygiene reasons but also to prevent other people from stepping in dog waste.
There are pet disposal stations located throughout the dog beach area, so owners have no excuse not to clean up.
However, you may not find poop bags to pick after your dog.
To be on the safer side, always remember to carry your own poop bags in case your fur baby makes a mess.
In that respect, check the following posts for the best options:
4. Be Mindful Of Dunes and Turtle Nests
Pet parents are also expected to be mindful of dunes and turtle nests that might be on the beach.
If not supervised, the dogs can easily damage these dunes or mess up the turtle nests, which would reduce the chances of the little turtles hatching and making it out of the nest alive.
For instance, playing over the nests may compact the sand, which makes it extra hard for the little turtles to make their way out.
5. Know When Dogs Are Allowed On the Beach
Dogs are only allowed on Cocoa beach during certain times of the day. This is to avoid the beach from getting too crowded with both people and pets.
The times when dogs and other pets are allowed on the beach are:
Early mornings from 6:00 am to 10:00 am, and
Late evenings from 4:00 pm to 7:00 pm during the standard time or 5:00 pm -9:00 pm during daylight savings time.
So, before visiting Cocoa beach with your pup, don't forget to check your watch to avoid getting into trouble with beach authorities.
You also need to keep close tabs with the time of the year to adhere to the mentioned standard vs daytime saving time regulations.
6. Service Dogs May Be Exempted from Cocoa Beach Regulations
Service dogs are allowed on the beach at all times as they are an exception to the rule.
This is because they provide a much-needed service to their human companions and should not be restricted in any way.
In addition to being allowed at any time of day, service dogs can also access areas that are otherwise designated as no-pet zones.
That said, I hope you understand that there are particular areas you may not necessarily go with a service dog. If you are not sure, check out this post: Where Are Service Dogs Not Allowed?
Is There A Fine For Breaking the Cocoa Beach Rules?
Yes, there is a fine for breaking the rules. According to Cocoa Beach City's official website, not adhering to any of the rules laid down for managing dogs and pets at the beach will result in a fine of $50.
This fine will still apply even if you were not aware of the rules because ignorance is never a defense.
So, it is always best to be informed before taking your dog to the beach to make sure you are not caught with your pants down.
Looking For an Off-Leash Dog Park? Head to Lori Wilson Park
If the Cocoa beach leash law sounds inconveniencing to you or if you are simply interested in a shoreline where you can play freely with your or a place where your dog can frolic off-leash, consider going to Lori Wilson Park.
This park offers a 32 sq. ft fenced area where your canine companion can walk, run, and play freely without a leash. While in this park, you can feel confident letting your dog off leash for a while.
Besides, it has designated play areas that are separated according to dog size. So, if your dog happens to be on the smaller side, you can rest assured that he will not be intimidated by the bigger dogs.
But there is a small caveat: dogs are only allowed in this fenced onsite park—not on the beach itself!
The only place dogs are allowed outside Lori Dog Park is the parking lots—but only on a short leash.
Finally, before you enter the dog park, you may be required to produce a current vaccination license or your dog may be required to wear a recent Brevard county dog license tag.
If you are outside the county, an equivalent dog license tag from your place of residence's governing authority will suffice.
Pro Tip: Another closer location where you can enjoy an off-leash dog beach is – Walton Rocks Beach/Dog Park on Hutchinson Island.
Well, it is a bit of a drive but it is worth it if you really want to indulge in the beach scene as your dog runs freely and happily.
Dog-Friendly Restaurants and Hotels in Cocoa Beach
Like any other destination out there, not all restaurants and hotels in Cocoa Beach allow dogs.
So, when you finally make your way to Cocoa Beach, knowing a few dog-friendly restaurants will go a long way in making your experience worthwhile.
Here are some savory options to consider:
A. Restaurants
B. Hotels
Summary
To sum it up, dogs are allowed in designated areas on the cocoa beach but some rules must be followed to ensure that everyone enjoys their time at the beach.
These rules include keeping your dog on a leash at all times, cleaning up after them, and avoiding turtle nests and dunes.
Service dogs are allowed on the beach at all times and have access to all areas.
Failure to adhere to these rules will result in a fine of $50, so it is in your best interests to ensure you know what is expected of you well in advance.
Most importantly, remember that the more you follow these rules and help other beachgoers feel safe and comfortable, the higher the chances that Cocoa beach stays open to our pups.
Last Updated on September 22, 2022 by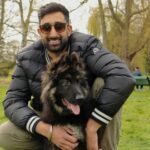 Sable McNeil is a canine chef, professional pet blogger, and proud owner of two male dogs. I have been an animal lover all my life, with dogs holding a special place in my heart. Initially, I created this blog to share recipes, tips, and any relevant information on healthy homemade dog treats. But because of my unrelenting passion to make a difference in the world of dogs, I have expanded the blog's scope to include the best information and recommendations about everything dog lovers need to know about their canine friends' health and wellbeing. My mission now is to find the most helpful content on anything related to dogs and share it with fellow hardworking hound lovers. While everything I share is in line with the latest evidence-based veterinarian health guidelines, nothing should be construed as veterinary advice. Please contact your vet in all matters regarding your Fido's health.