As an Amazon Associate, we may receive a small commission from qualifying purchases but at no extra cost to you. Learn more.
From relieving teeth pain to improving oral hygiene, chew dog toys are highly beneficial. If you are looking for a tool to keep your canine baby occupied and entertained for long periods, a chew toy occupies both his body and brain. However, most plush chew dog toys in the market don't stand well to a dog's aggressive chewing behavior. Some of these flimsy toys can be shattered into pieces within the hour. Even a quality rubber chew toy can fall apart quickly if it meets a super ambitious mutt. So, what is the solution?
Enter the chew guard technology. If you've kept abreast of the trends in the world of dog toys, you probably know a thing or two about this technology. Basically, this is a manufacturing process utilized to add durability to chew dog toys. During the process, a tough and durable liner is added to soft plush toys. To ensure that the chew toy can handle a lot of force, the seams of the liner are double-stitched and reinforced. If your dog loves plush toys (who doesn't anyway?), this is magical news to hear. With the chew guard technology, the days of buying chew toys all the time will be ancient history.
In this guide, we have compiled a conservative list of the best chew guard technology dog toys. These are based on customer reviews, value for money, and other factors.
When it comes to the trendy chew guard technology, the goDog brand is hands down the leader in the market right now. ThegoDog Checkers plush dog toy is a giant white rooster that is soft but sturdy. Your dog will love the comfy feel plus the two squeakers fitted in it. Besides, with the chew guard technology, the toy will surely stand the test of time.
Hear Doggy! Flattie is an exceptional plush toy for just about any dog. For one, it utilizes the chew guard technology, which implies that it is impressively strong and long-lasting. Secondly, this colorful toy has been fitted with squeakers that only dogs can hear. That's right! The frequency used for the squeakers is out of the human range, so you will not hear the irritating noise from the toy.
A baby dragon is a favorite toy for many pups. The Sherpa Baby Dragon is soft, round, plush, and durable. Made with quality materials and reinforced with a strong liner using a double seam, this toy will hold quite well to strong canine teeth easily.
Like Hear Doggie, Trusty Pup Penguin Plush Dog Toy is fitted with a silent squeaker. If the noise from traditional squeakers drives you nuts, consider purchasing this penguin-shaped toy. It is as tough as it gets, thanks to the chew guard technology used to manufacture it.
With a length of 29 inches of nothing but cuteness and softness, the Charming Longidudes Squeak Toy is a pet owner's favorite. The toy features three speakers that squeak when it is dragged around or tossed. The chew guard technology helps to maintain the toy for longer.
If you and your canine companion are Dynasty fans, then this is another chew guard technology dog toy that you should invest in. It is constructed with soft velboa that your dog will definitely fall in love with. It also features grunter squeaker to make your pup's playtime more fun and engaging. The toy is available in small and large sizes to allow you to choose what fits your dog best.
Designed for toy and small breeds, this brightly-colored plush character is what you need if your tiny breed loves to chew, cuddle, and squeak. It utilizes the Chew Guard technology coupled with double-stitched seams for added strength and durability. It also comes with a squeaker to make your dog's playtime more interesting.
The last entry on our list is this goDog Flatz Squirrel toy for dogs. Like other goDog toys, it features Chew Guard technology as well as double-stitched seams, making it more durable than other standard plush toys. It comes with five squeakers to ensure that your Fido is fully entertained.
Chew toys are important for the physical and mental health of your dog. Unfortunately, many of them can easily be chewed away in a record time. A plush toy featuring chew guard technology is a sure way to ensure a long uninterrupted playtime with your fur buddy.
Last Updated on September 4, 2020 by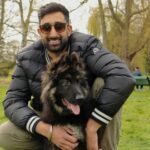 Sable McNeil is a canine chef, professional pet blogger, and proud owner of two male dogs. I have been an animal lover all my life, with dogs holding a special place in my heart. Initially, I created this blog to share recipes, tips, and any relevant information on healthy homemade dog treats. But because of my unrelenting passion to make a difference in the world of dogs, I have expanded the blog's scope to include the best information and recommendations about everything dog lovers need to know about their canine friends' health and wellbeing. My mission now is to find the most helpful content on anything related to dogs and share it with fellow hardworking hound lovers. While everything I share is in line with the latest evidence-based veterinarian health guidelines, nothing should be construed as veterinary advice. Please contact your vet in all matters regarding your Fido's health.