As an Amazon Associate, we may receive a small commission from qualifying purchases but at no extra cost to you. Learn more.
No pet parent looks forward to seeing their fur babies growl and scratch in pain due to a tick attack.
Unfortunately, this is part and parcel of pet ownership. If your dog plays outside from time to time, he will come home with a tick or flea sooner or later.
When this happens, a quality tick shampoo will help you deal with the situation.
However, with the myriad tick shampoos being sold today, it can be daunting to find the right one for you.
This is why we have rounded up a list of ten of the leading tick shampoos in the market.
The Vet's Best Flea and Tick Dog Shampoo is a natural and powerful tick-killing formula out there.
Unlike other tick shampoos that use harsh chemicals to kill ticks, this one only uses essential oils that kill and repel ticks and fleas.
These oils act as adrenaline blockers for the ticks which confuse their nervous systems and interfere with their metabolism, muscles, and heart rates resulting in death.
It is not only safe for your dog but to the environment as well. Plus, it comes with a pleasant scent and a non-staining formula.
If you are on a budget but want an effective and simple tick shampoo, the Adams Plus Flea & Tick is ideal for you.
It is made from all the awesome ingredients such as aloe, coconut extract, and oatmeal.
Apart from scaring off ticks and fleas, this product is great for soothing the skin. Dogs with itchy skin as a result of previous flea infestations can really benefit from this shampoo.
That's not all; Adams Plus Flea & Tick has the capacity to remove scales, dirt, and dandruff.
The manufactures of this tick shampoo claim that it will repel ticks and fleas for up to 28 days.
Sentry Flea & Tick Shampoo is a favorite for many people and for all the right reasons.
To begin with, it has that appealing Hawaiian scent that makes you want to bathe your feline friend forever.
It is pH-balanced meaning it will keep the crawlers at bay without causing any damage to your dog's coat.
The oatmeal in it helps soothe your dog's irritated skin as a result of scratching and itching.
The best part about this shampoo is that it kills both mature ticks and any eggs laid within a period of 30 days.
Here's another natural formula that will give you a tick-free and happy dog to hug and cuddle with.
TropiClean Natural Flea & Tick Shampoo kills tick and fleas as soon as they get in contact with them. Not only will it wipe away adult ticks but their babies in all stages as well.
If you have a cat, you can go ahead and bathe him with this formula as well. This is because it doesn't contain the dreaded Pyrethrin or Permethrin that have been known to be dangerous for cats.
The Hartz UltraGuard Tick Shampoo is also a leading product for fighting off fleas and ticks safely and thoroughly.
Enriched with the insecticide phenothrin, you are guaranteed that any insect or arthropods near your dog will be killed on contact.
It is also infused with the soothing oatmeal ingredient to soothe irritated skin. Not only will you have a tick-free home but a dog with a healthy coat as well.
This formula is designed for both adult dogs and puppies that are half a year old and older. You can use it for any size and breed.
Please note that this shampoo is toxic for cats; don't use it on any feline.
If you've checked online reviews for anti-flea shampoos, you must have come across the Advantage Shampoo Flea and Tick Treatment.
Many customers claim that this product delivers its promises to the letter. It is a strong and effective formula in combating not only fleas and ticks but a wide range of insects as well.
The shampoo takes tick eradication to a whole new level. You can use it to clean not just your dog but the house and the yard as well. Talk about a wholesome solution for pests!
Advantage Shampoo is made with powerful ingredients and should only be used once a week and for puppies who are older than 12 weeks old.
Want a tick shampoo that is safe for both dogs and cats? The Zodiac Oatmeal Flea & Tick & Puppy conditioning Shampoo is safe for both types of pets. It doesn't only eliminate ticks but fleas and lice as well.
Enriched with aloe, oatmeal, lanolin, and coconut extract, Zodiac will kill these creepy creatures and leave your dog with a shiny and soft coat.
This formula will get rid of adult ticks and their eggs for up to 28 days.
Richard's Organics Tick Shampoo for Dogs contains non-toxic ingredients that kill ticks and soothe your dog's skin at the same time. These include peppermint oil, cinnamon oil, cedarwood oil, purified water, rosemary oil, and hydroxyethylcellulose that all combine into a strong and sweet swelling formulation.
It is pH-balanced and safe for dogs that are 12 weeks and older.
Besides killing ticks, Richard's Organics will help your dog tackle fleas, scabs, mosquitoes, pale gums, hair loss, and hot spots- all for a low price point.
Made with undercyclenic acid and dioctyl sodium sulfosuccinate, the Natural Chemistry DeFlea Shampoo is effective in killing ticks, fleas, mites, and lice on contact.
Despite the chemicals used, the product is safe to use on dogs and cats that are older than 6 weeks old.
This strong product kills adult pests as well as their larva and eggs with no mercy.
To use, mix one part of the shampoo with three parts of water ten go ahead and bathe your dogs and cats.
Having a dog with sensitive skin and who has a tick infestation is double trouble.
Fortunately, this shampoo from Mycodex is gentle on your pet's skin and tough on fleas, ticks, dirt, dandruff, and hair loss.
It is enriched with Pyrethrin, the famous ingredient for killing ticks and fleas instantly.
In addition, Mycodex features natural ingredients such a coconut extract, lanolin, aloe vera to soothe irritated skin.
The product is safe for puppies that are over 12 weeks and older.
Conclusion
Taking good care of a dog is a full-time job. Alongside grooming him, feeding him with the correct diet, and giving him a good place to lay his head, you need to ensure that no ticks make a home in his coat.
The best way is to make good use of a well-made shampoo listed on this list.
Last Updated on July 30, 2021 by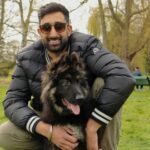 Sable McNeil is a canine chef, professional pet blogger, and proud owner of two male dogs. I have been an animal lover all my life, with dogs holding a special place in my heart. Initially, I created this blog to share recipes, tips, and any relevant information on healthy homemade dog treats. But because of my unrelenting passion to make a difference in the world of dogs, I have expanded the blog's scope to include the best information and recommendations about everything dog lovers need to know about their canine friends' health and wellbeing. My mission now is to find the most helpful content on anything related to dogs and share it with fellow hardworking hound lovers. While everything I share is in line with the latest evidence-based veterinarian health guidelines, nothing should be construed as veterinary advice. Please contact your vet in all matters regarding your Fido's health.